This Slow Cooker Roasted Tomato Bisque is easy to make, and a perfect option for a delicious meal when you are limited on time. A creamy, smooth, and velvety tomato bisque full of classic veggies and fire-roasted tomatoes!
The fire-roasted tomatoes are key in this soup. The roasted element in the tomatoes adds such an enhancement to this recipe.  I highly recommend to only use fire-roasted tomatoes to get the most out of this tomato bisque!
I also recommend to not overlook the heavy cream in this soup. Just 1/4 cup adds so much creaminess to this soup!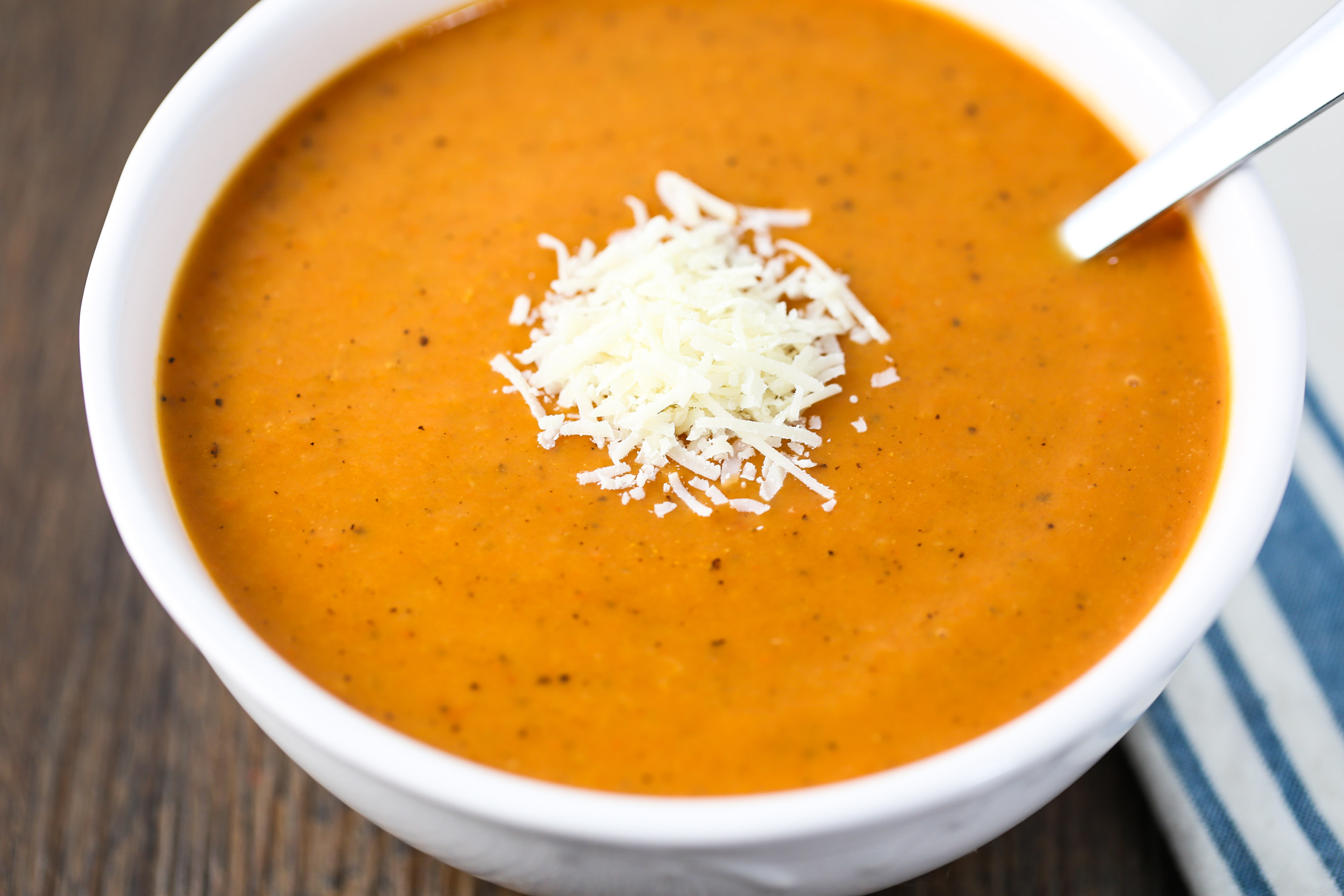 This Slow Cooker Roasted Tomato Bisque is perfect with Simply Amazing Grilled Cheese or your favorite grilled cheese.