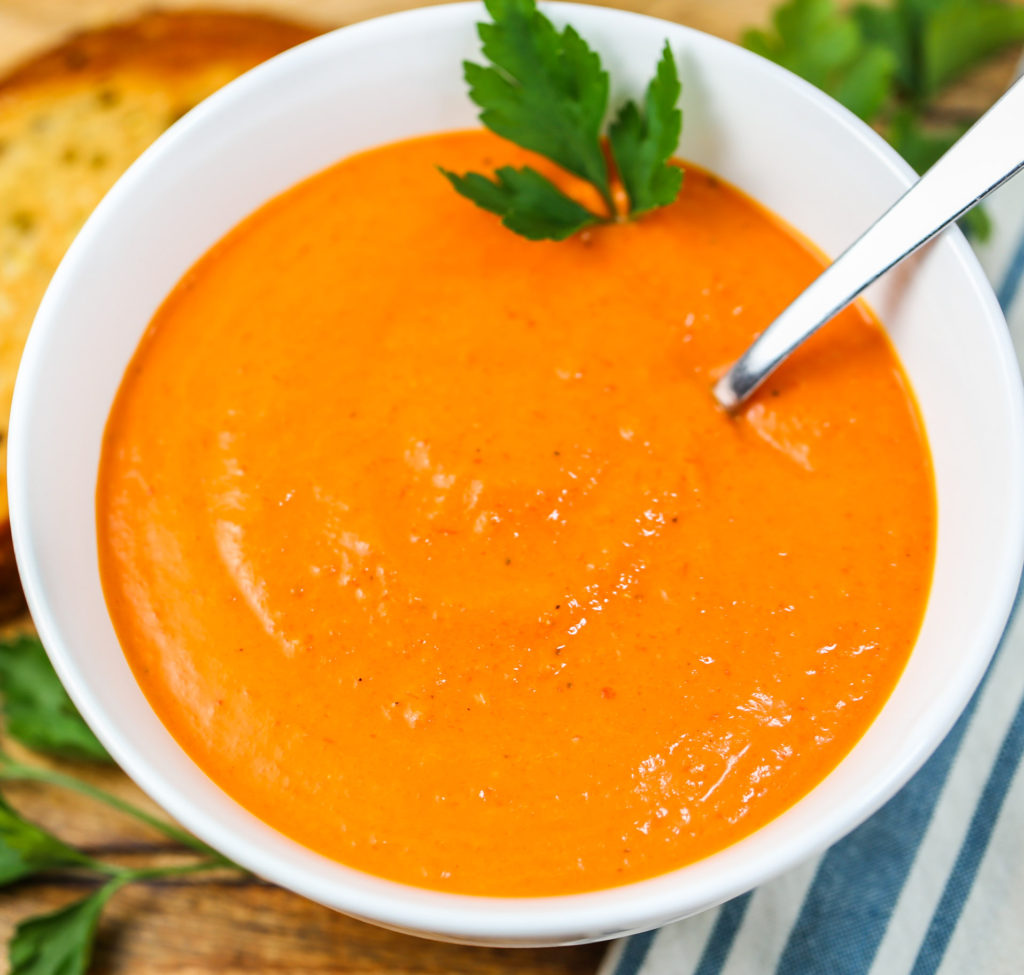 Roasted Red Pepper Tomato Soup is the perfect combination of smoky sweet red peppers and bright tomatoes to balance out this satisfying soup!
It is no secret that I am a huge fan of tomato soup. I just started loving roasted red peppers in recipes, so I decided to combine these lovely veggies together! I was not disappointed!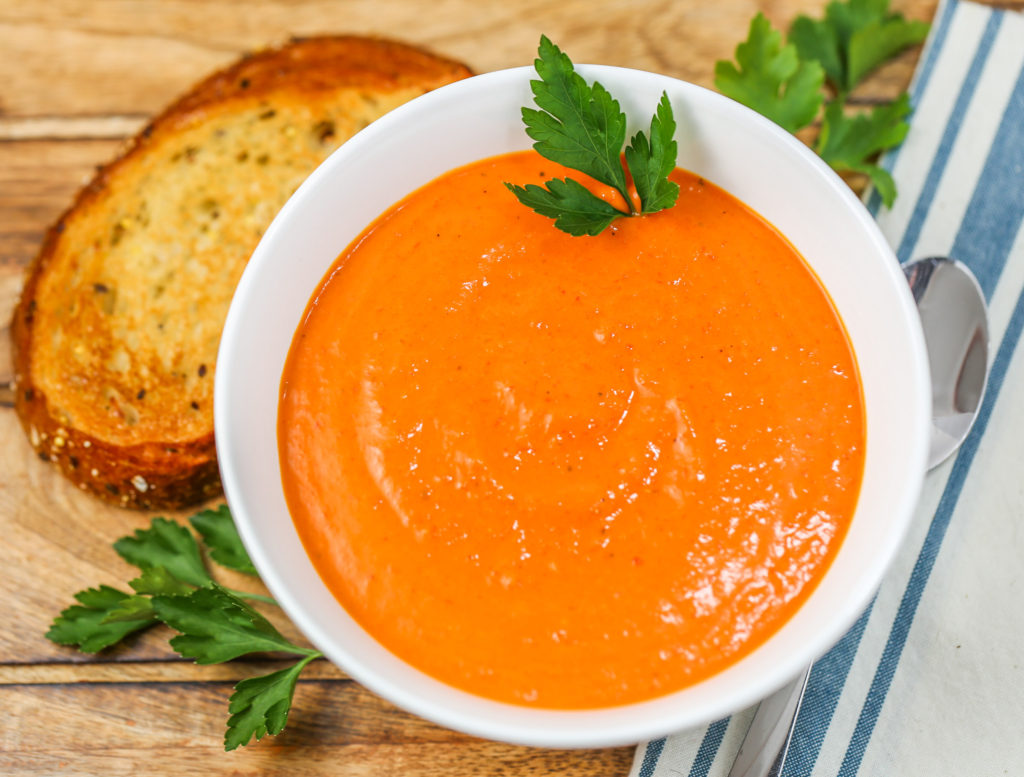 You can leave out the cream for a lighter version, but the heavy cream adds such a richness to the soup and also helps balance out the acidity of the soup.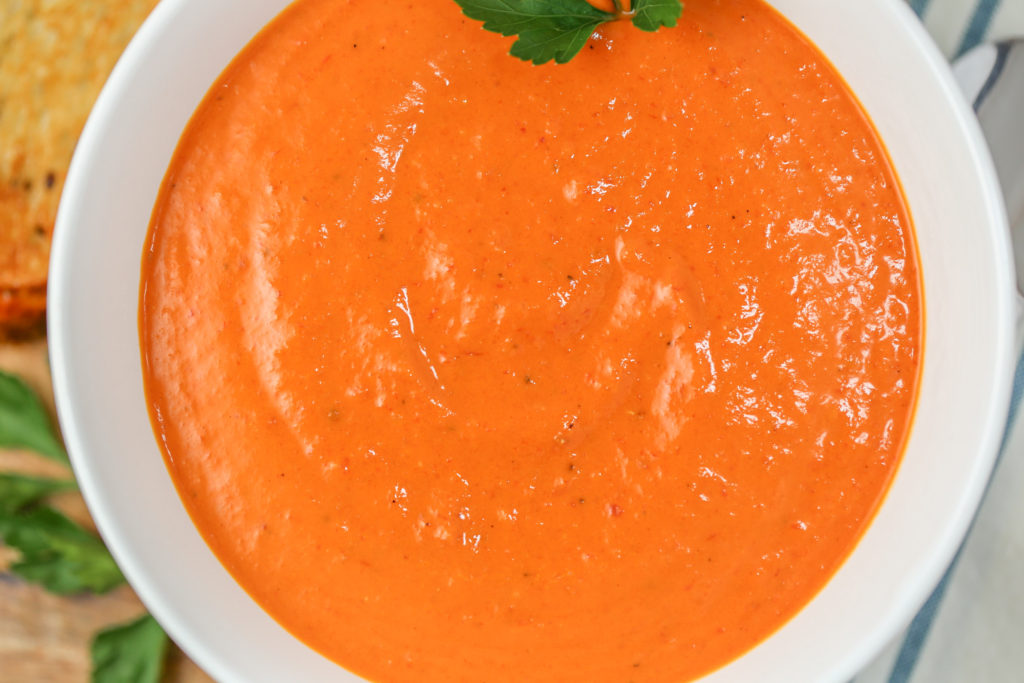 I love to serve this soup with some simple whole grain garlic bread on the side and topped with fresh parsley. I have also enjoyed this soup topped with parmesan cheese and even feta cheese!