My, my, my! Oh, how I love mac & cheese! This Baked Macaroni & Cheese is not overcomplicated. Just two types of cheese and a flavorful béchamel sauce creates this classic go-to macaroni and cheese that is simple for a weekday and worthy for the special occasions.
I have made my fair share of mac & cheese recipes. Weeknight Mac & Cheese, Spicy Macaroni & Cheese, Slow Cooker Macaroni & Cheese, Creamy Macaroni & Cheese. Today, it is all about this Baked Macaroni & Cheese!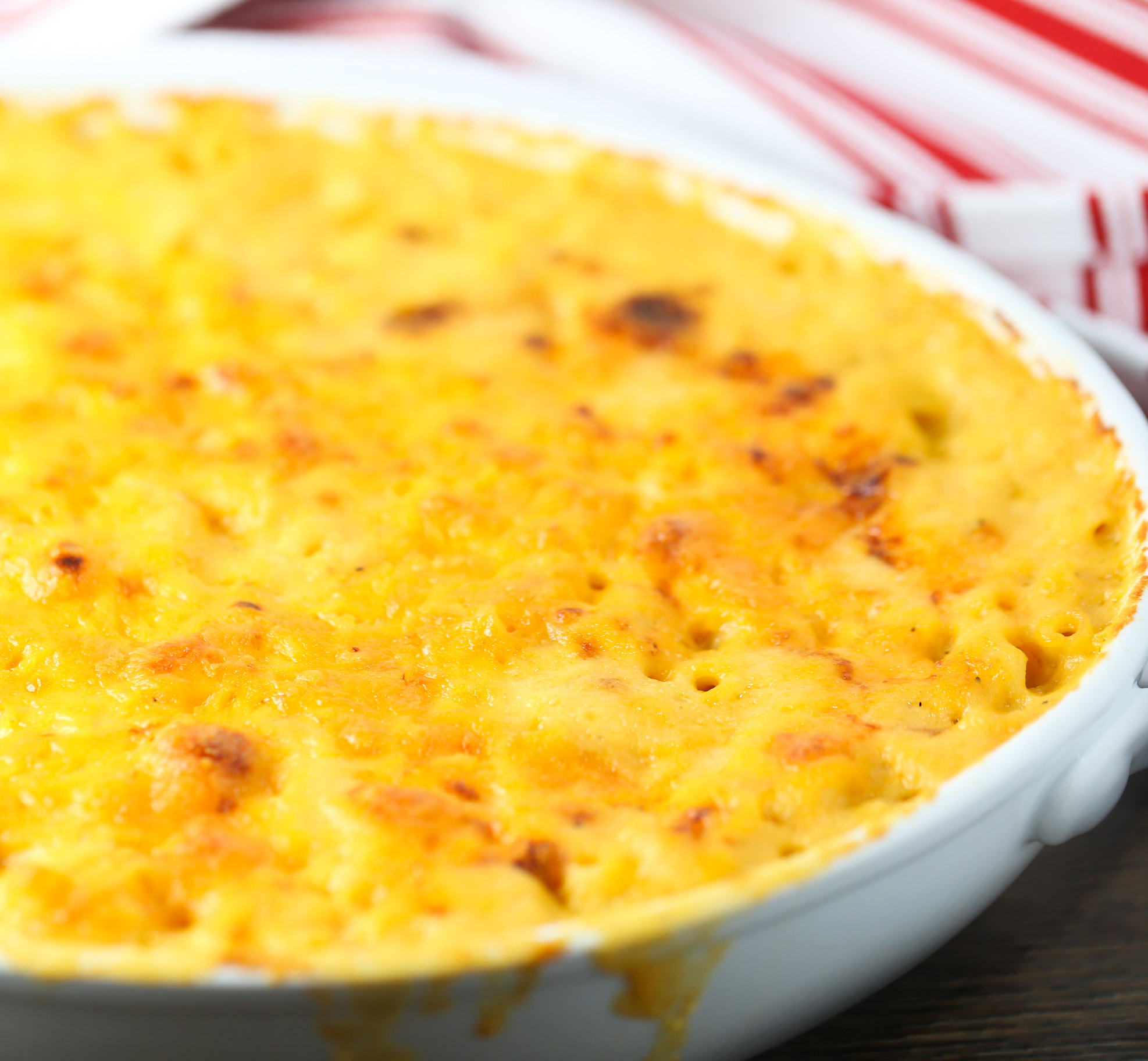 This recipe is from America's Test Kitchen: The New Family Cookbook. When I found this recipe from America's Test Kitchen, I knew it would definitely be the ultimate Baked Macaroni and Cheese!
I love the fact that this recipe only calls for two types of cheese. A pound of each cheese, which is a lot of cheese. However, you do not have to hunt down 5 different kinds of cheese. Just some Colby Cheese for the creaminess factor, and Sharp Cheddar Cheese for the kick of cheese flavor!
The original recipe calls for a panko bread topping, but I prefer to add more cheese to melt into golden deliciousness on the top. Also, the recipe includes a small amount of cayenne pepper which does add a slight hint of heat. I personally think with the richness of the cheeses and béchamel sauce, the cayenne pepper is mandatory. However, if you or your family are sensitive to any type of spicy heat, you can omit or reduce the amount of the cayenne pepper.
Well… Hello Ranger!