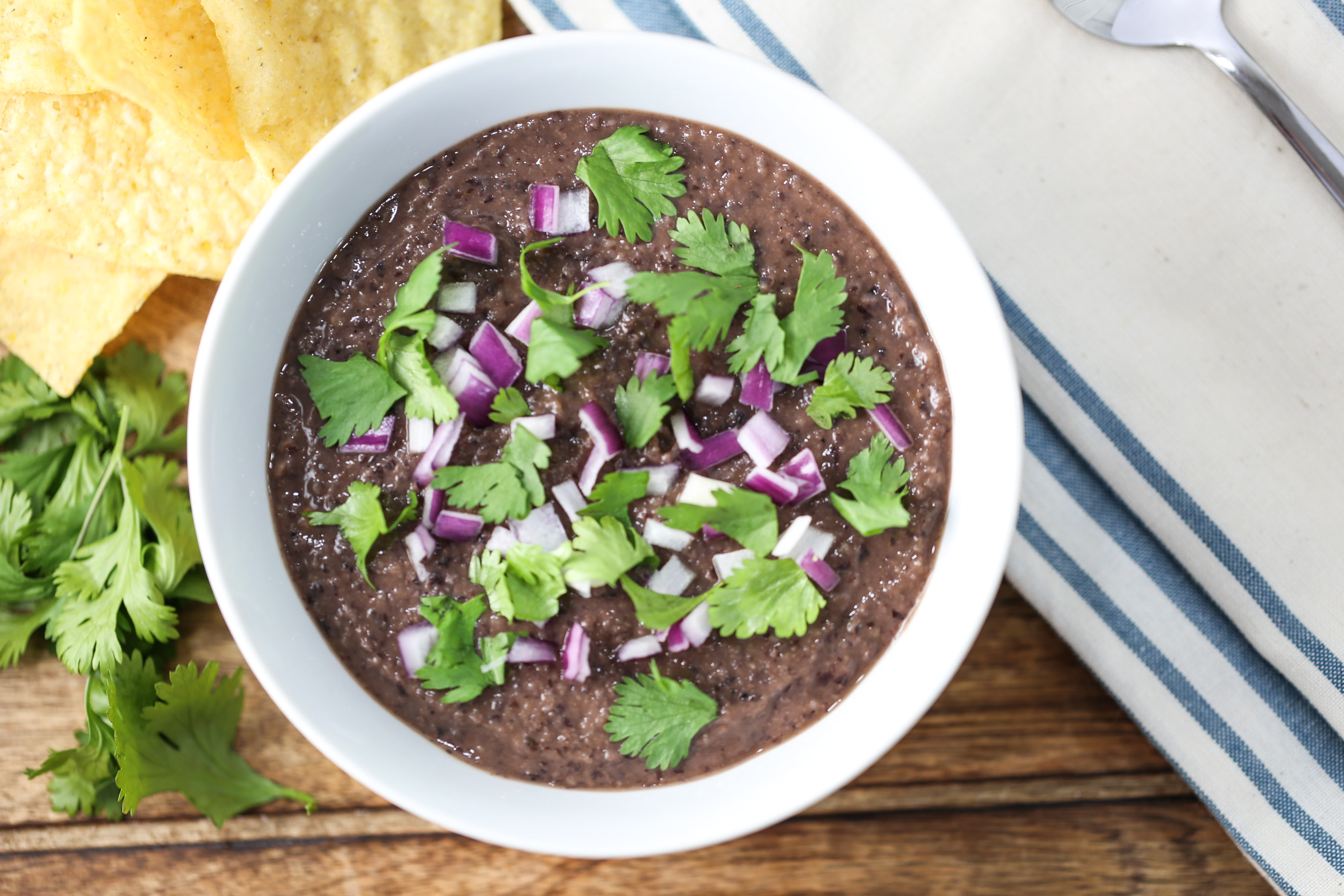 This Weeknight Black Bean Soup is one of the quickest soups to put together and cook in less than 20 minutes. Flavor is not sacrificed for this speedy soup!
Just a few ingredients and a blender bring this filling soup to your table in no time.
So what are the two essential ingredients? Canned black beans and your favorite salsa! That's it! Add some water for the consistency you want and salt and pepper. There is your soup! Toppings are optional, and you can just add more salsa as a topping to keep it extra simple. I opted for fresh cilantro and diced red onions.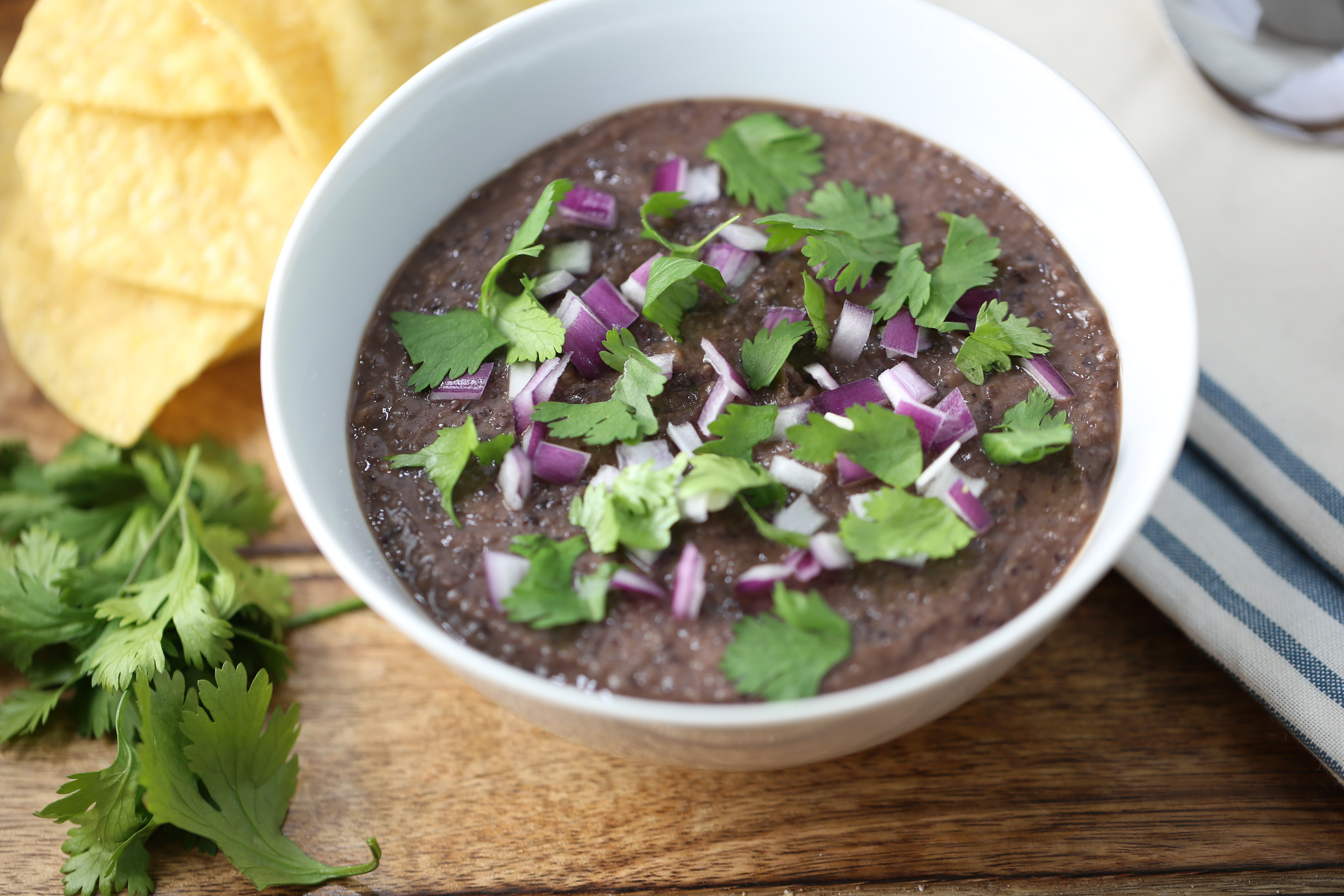 The key to this soup is to use your favorite salsa. I like a medium roasted tomato salsa. If you want it milder or hotter, the choice is yours!
So, whenever you need a meal, real quick, this Weeknight Black Bean Soup will serve you justice!