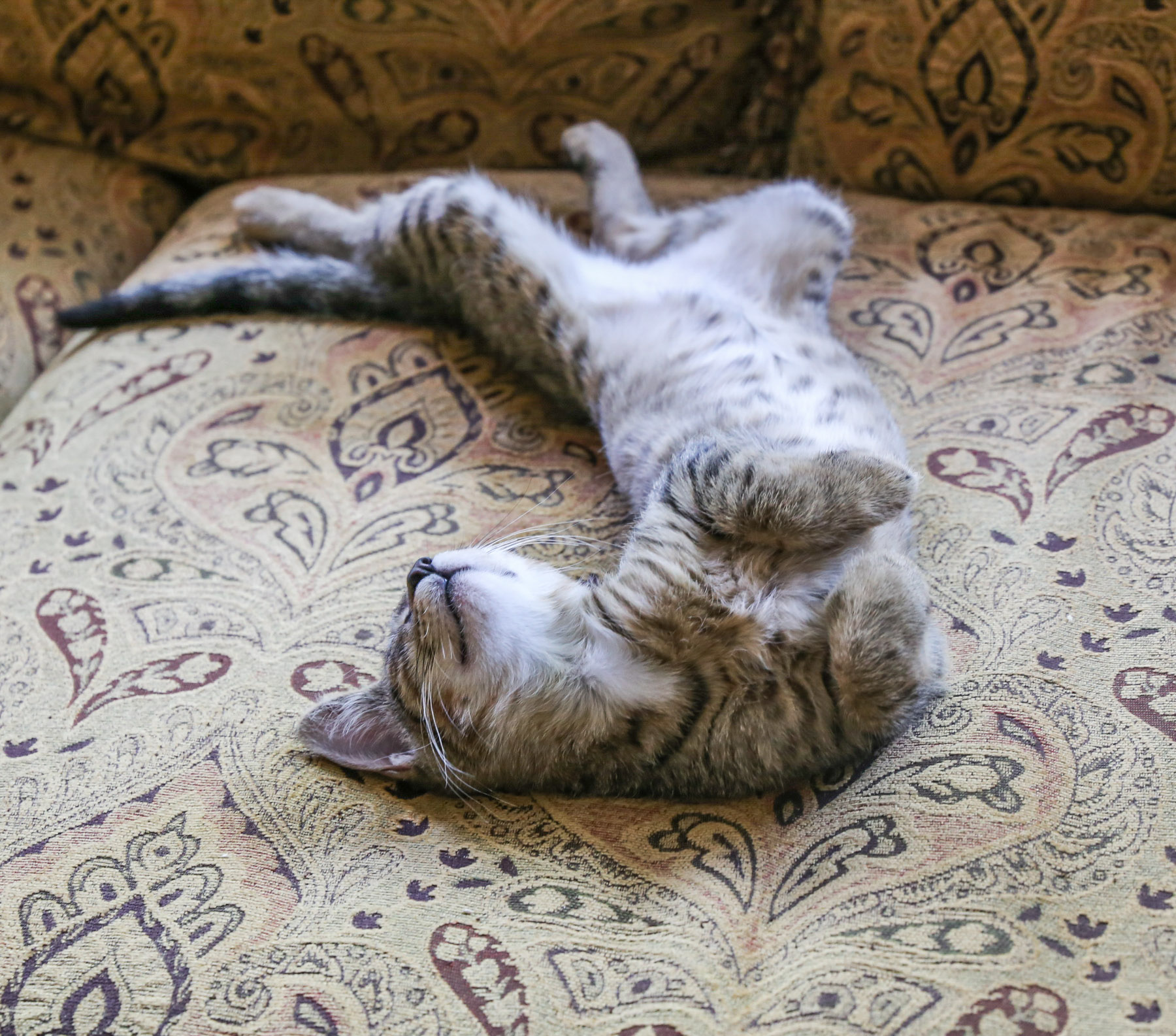 This is one of the many sleeping positions of Ranger!
This is the usual sleeping position of Marmalade!
Ranger and Marmalade are two totally different kitties beyond their sleeping positions.
Ranger is dependent. Marmalade is independent.
Ranger is outspoken. Marmalade is soft spoken.
Ranger is a lap cat. Marmalade is a lay next to you type of cat.
Ranger will let out the loudest meows so he find us in the house. Marmalade will wait quietly until we find her in the house.
As different as they are, they are best friends, brother & sister. They go together like bread and butter. Like peanut butter and jelly.
We love both Ranger and Marmalade equally and unconditionally and truly appreciate their differences!
Wishing everyone a happy Tabby Tuesday!!