Sweet and Salty Peanut Butter Bars are the best of peanut butter, chocolate, caramel, and pretzels all in one bite! Only 3 ingredients required for these sweet and salty gooey bars!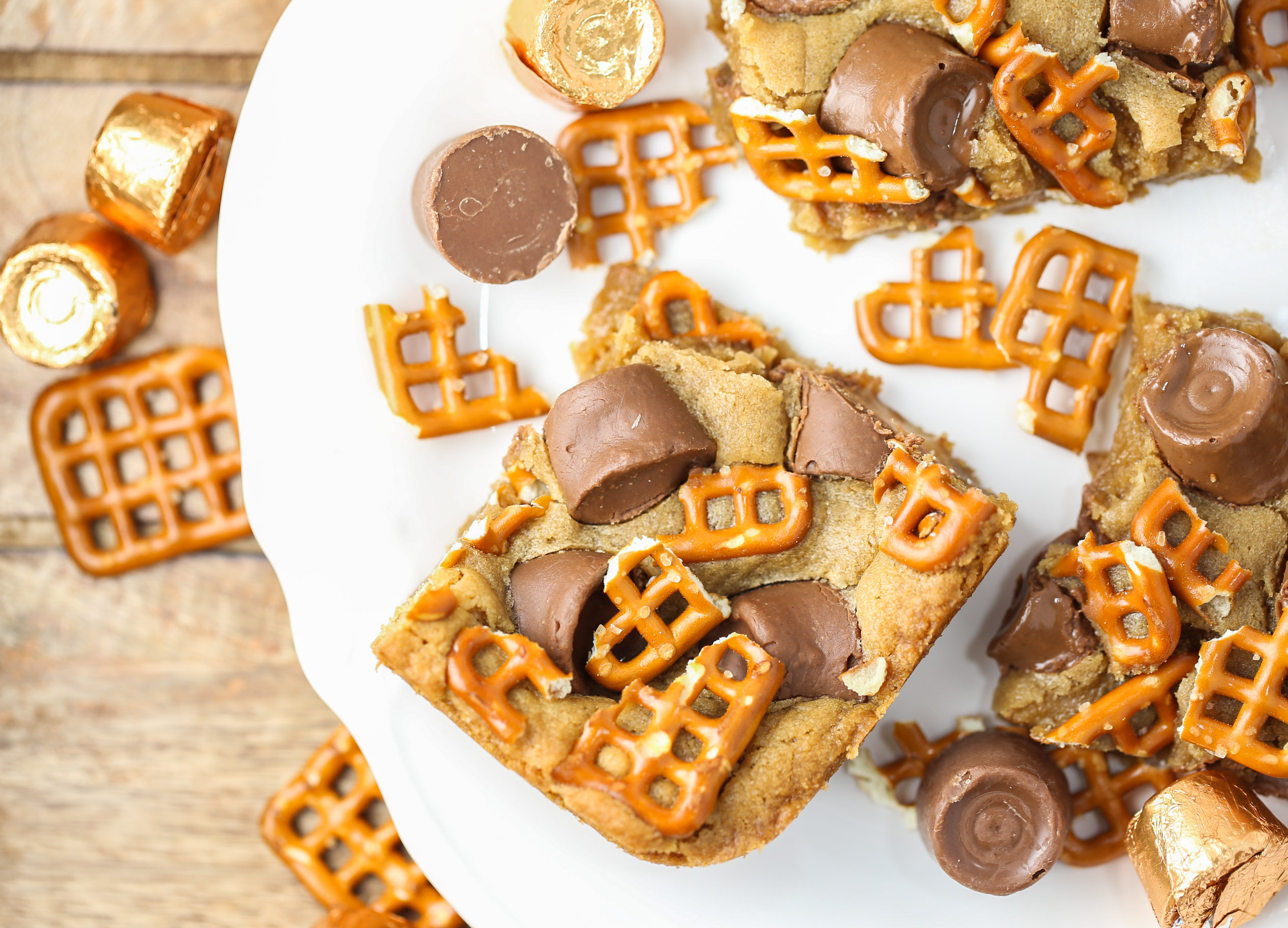 Peanut Butter…Chocolate…Caramel. My favorites in one bar topped with perfectly matched salty and crunchy pretzel pieces!! Ooey, gooey sweet & salty perfection!
The pretzels add such a crunchy texture and salty addition to complement the sweetness in these treats! Speaking of pretzels, I highly recommend Butter Pretzel Snaps! Just a hint!
With only 3 ingredients to make these rich and delicious sweets, these are a cinch to make!