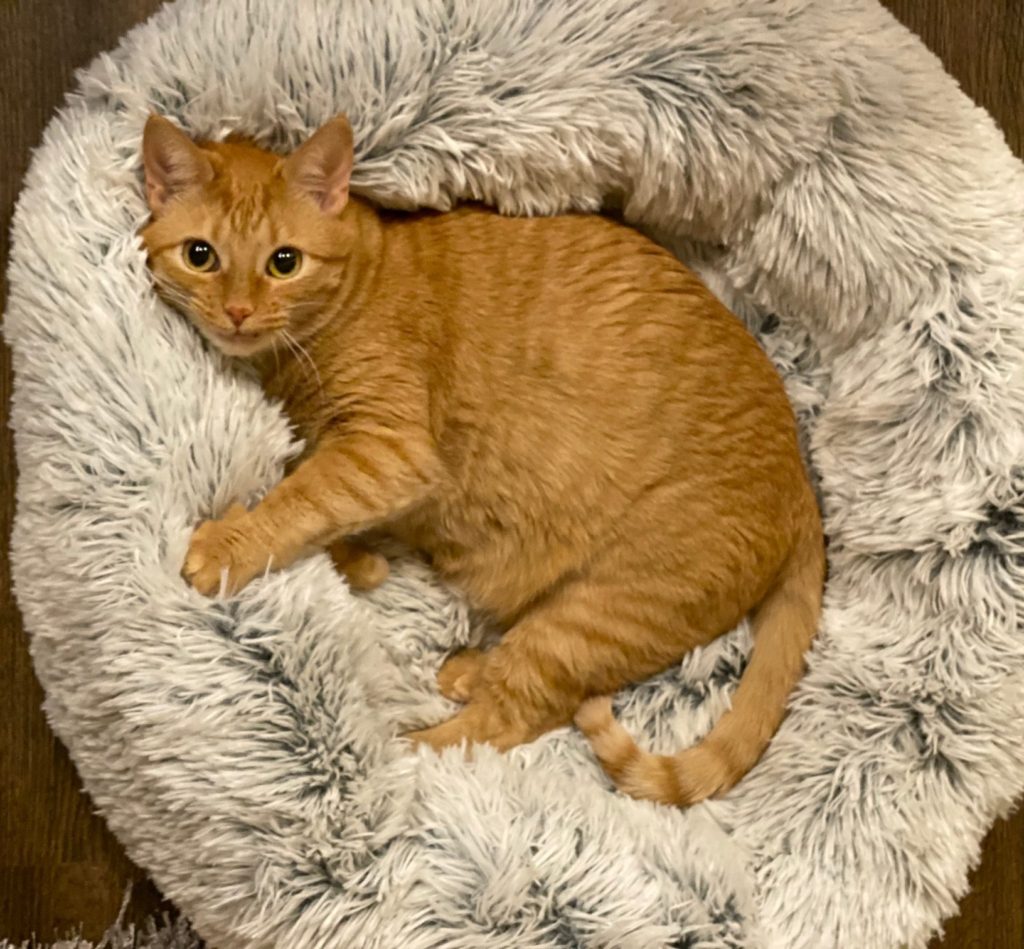 We hope you Tuesday is a very Happy Tabby Tuesday!!
Marmalade & Ranger are loving their cozy calming cat beds! Now that the weather is starting to finally feel like fall, these beds are perfect for a warm cat nap!
As for our current foster kitten, Maverick, I am so excited to announce that Maverick is no longer a bottle kitten! Maverick is fully weaned yet fully spoiled. He will be with us for another week or two, so we are soaking in all the quality time we can get with sweet Maverick!