Potatoes are not an uncommon side dish to have. You can mash potatoes, bake potatoes, boil potatoes, roast potatoes, etc. I like making these spicy roasted potatoes at home for two reasons. They are spicy, and they are roasted. By roasting potatoes you get that soft interior and crispy exterior. I roast potatoes with different spices, but I love making these spicy roasted potatoes when the main dish can uses a side dish with some pizzazz.
The first time I made these potatoes, I told my husband that they were spicy. He did not believe me because my heat tolerance is not as high as his heat tolerance. He took a bite and said, "Wow! These are spicy!" For our household, the heat level is perfect for us. Feel free to adjust the cayenne pepper to your level of heat tolerance.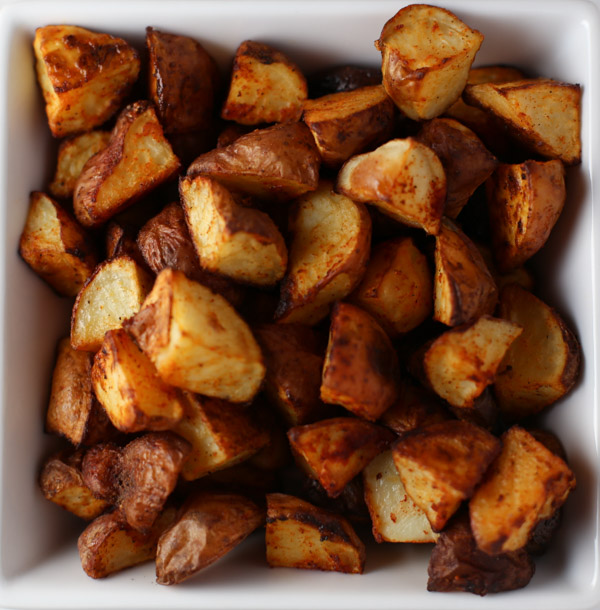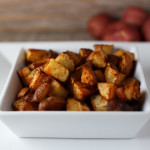 Print Recipe
Spicy Roasted Potatoes
A spicy roasted potato that is soft inside and crispy on the outside.
Ingredients
1

lb

red potatoes

washed and dried

2

T

olive oil

1

t

creole seasoning

I used the Tony Chachere's brand

1/2

t

smoked paprika

1/2

t

cayenne pepper
Instructions
Preheat oven to 425 degrees.

Cut the potatoes into 1 inch pieces.

Put the potatoes on a baking sheet. Toss the potatoes with the oil and seasonings.

Make sure the potato pieces are in 1 layer and not touching so they do not steam.

Put in the oven and bake for 20-25 minutes or until crisp golden brown. (Turn the potatoes half way through baking.)

Enjoy!