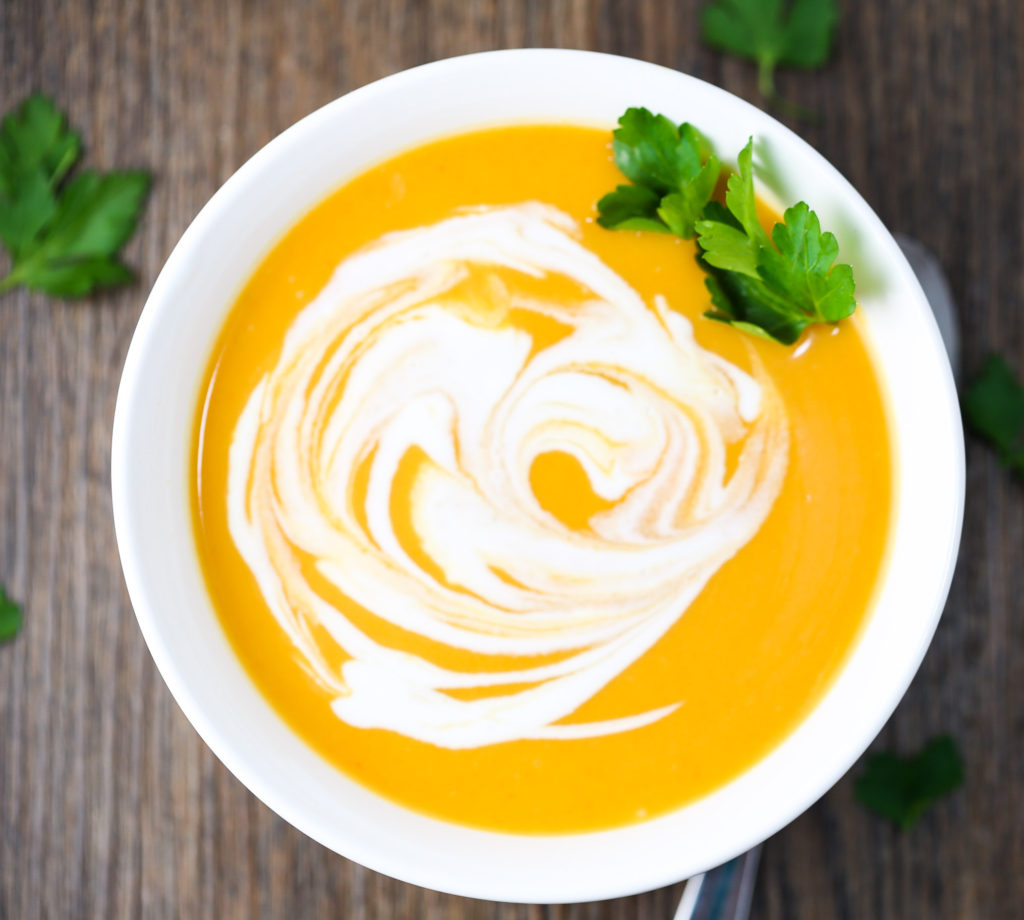 There is no other way I know how to describe this soup but as sheer soothing! Sweet potatoes, carrots, onions, celery, and jalapenos are blended together to create a smooth and soothing soup! The jalapenos are optional but oh so necessary in my humple opinion!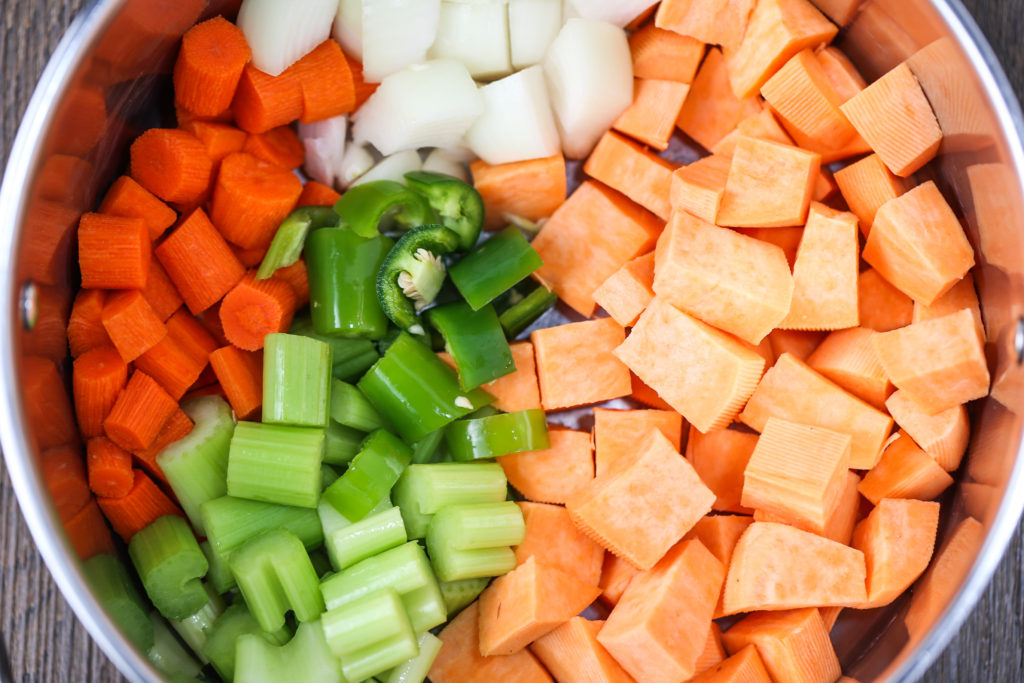 While trying different variations for this recipe, I was also thinking of the name of this soup. Several names crossed my name, but what always came back to me was how soothing this soup is for me, so I gave the simple name of Soothing Soup.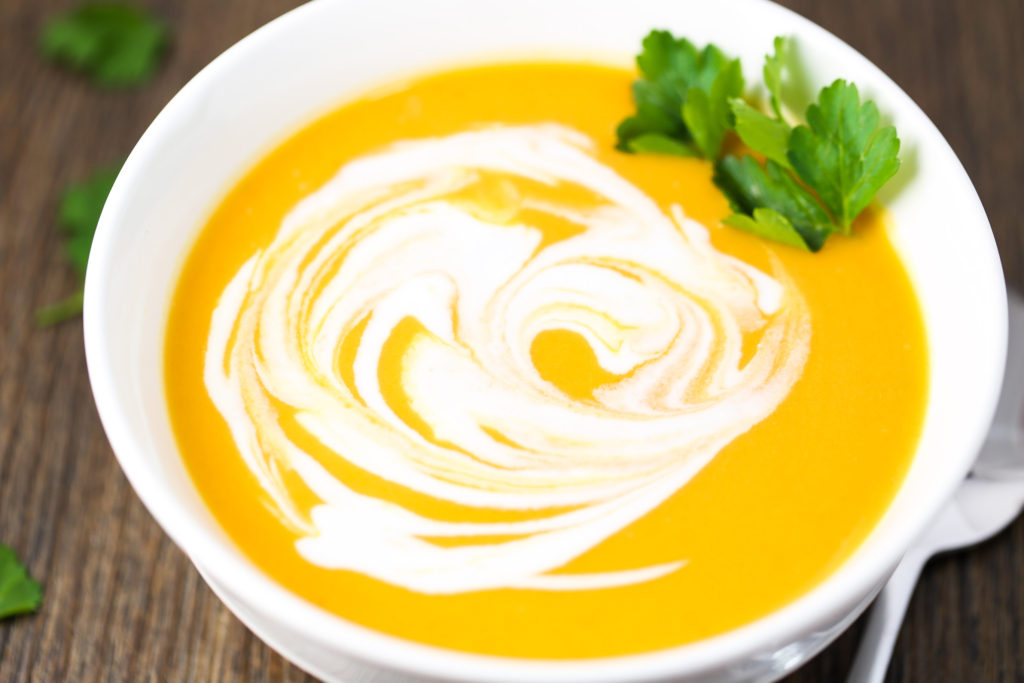 I recommend using an immersion blender for blending this soup. You don't have to remove the piping hot mixture in batches to a separate blender just to return the mixture back to the pot. Using an immersion blender allows you to blend everything right in the pot! I prefer simplicity and convenience as long as it will not sacrifice quality!
Adding coconut milk to the blended veggies adds a creamy and luscious layer to this already dreamy soup! I love to swirl in a little coconut milk berure serving just for an added touch! Top off with some fresh parsley for a touch of color and enjoy this bowl of Soothing Suop!
Print Recipe
Soothing Soup
Sweet potatoes, carrots, onions, celery, and jalapenos are blended together to create a smooth and soothing soup!
Ingredients
1

large sweet potato, peeled & diced

3

large carrots, peeled & diced

4

large celery stalks, diced

1

large yellow or white onion, diced

2

jalapenos, diced (remove seeds & membranes if you want less heat)

5

cups

vegetable broth

3

garlic cloves, minced

1/2

cup

canned coconut milk, plus more if desired when serving

salt & pepper, to taste

Topping: fresh parsley
Instructions
Add the sweet potato, carrots, celery, onion, jalapenos, and vegetable broth in a large pot over medium-high heat. Once the mixture has reached a simmer, lower the heat to medium-low, cover, and continue to simmer for 15-20 minutes or until the potatoes and carrots are tender. In the last 5 minutes of simmering, add the garlic.

Remove from heat. Using an immersion blender, carefully blend until smooth. Alternatively, you can blend in a blender in small batches, but you will need to return the mixture to the pot.

Return the blended soup to the stovetop over medium heat. Add the coconut milk and stir to incorporate. Add salt & pepper to your taste. Once the mixture is heated through, about 5 minutes, remove from heat.

Serve as is or add some more coconut milk for a pretty swirl and fresh parsley.