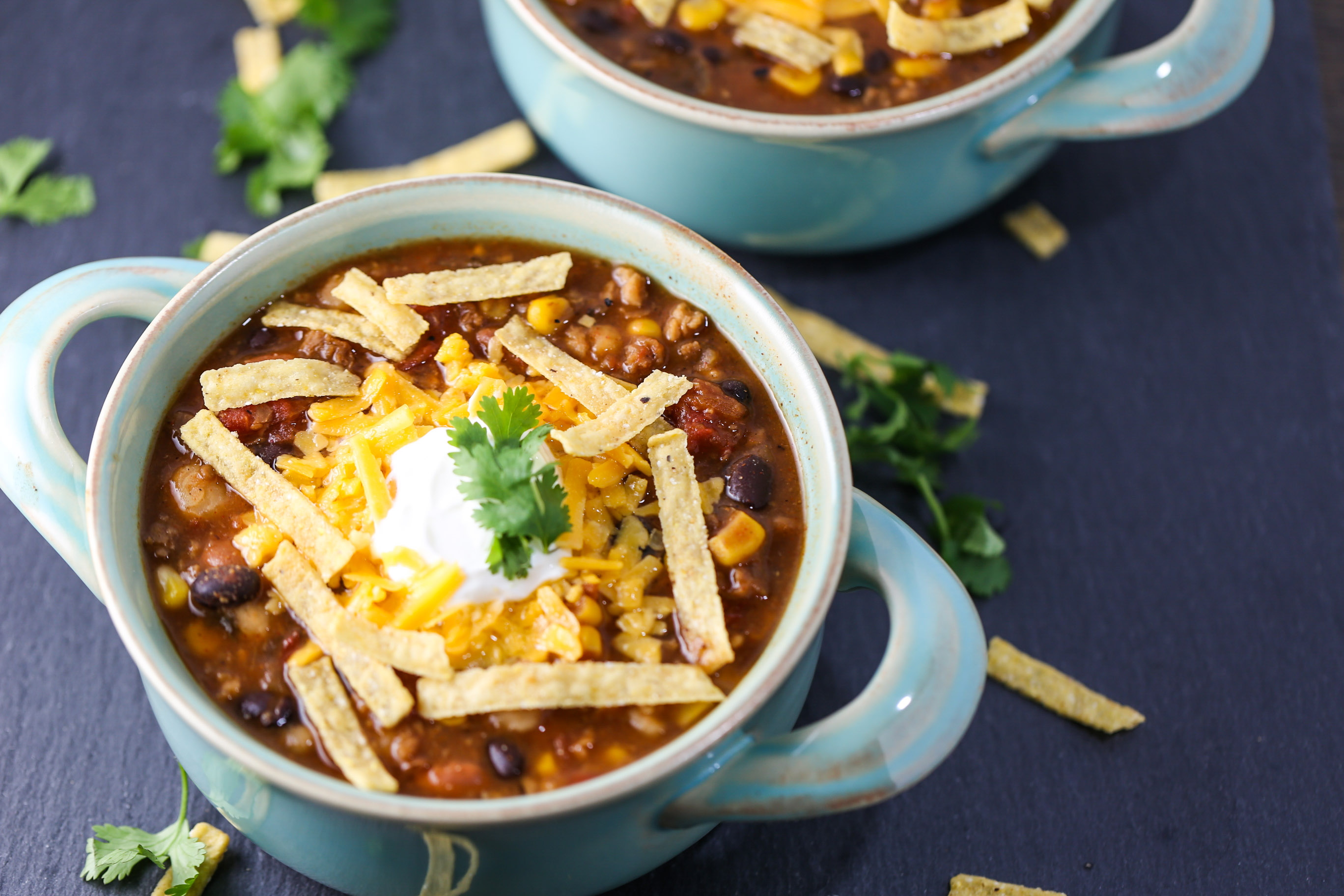 The slow cooker is in use year-round in our house. But now that it is officially fall, we started the season out with this Slow Cooker Taco Soup. A hearty and spicy soup filled with plenty of seasoning and protein!
The other day, I experienced a cool fall crisp in the air! Of course, it was at 5:30 in the morning! Before the sun gave us another overwhelmingly hot day! If you are starting to receive fall-like weather or if you are still getting some leftover summer weather, this time of year still calls for chili or a cozy soup. This Slow Cooker Taco Soup fits the bill in our house!
When I first started experimenting with this Taco Soup, I wanted to just make it easy and use 1 packet of taco seasoning  or homemade taco seasoning. Since this soup makes a large batch, the taco seasoning alone did not do the trick. So, by adding some additional spices, we ended up a flavorful and spicy taco soup that was perfect! Speaking of spicy, you can control the heat by leaving out the cayenne pepper and using a mild tomatillo salsa.