This Slow Cooker Taco Lentil Soup is the perfect soup for the cool autumn nights that are now upon us! A vegetarian hearty soup filled with protein and amazing mixture of spices! By the way, this soup is vegan-friendly when using plant-based toppings.
The soup alone is full of spices and flavor! However, the toppings take this soup over the top!
Of course, my photo assistant, Ranger, had to check out the set! Don't worry, Ranger does not eat people food, but he still wants to take a peek!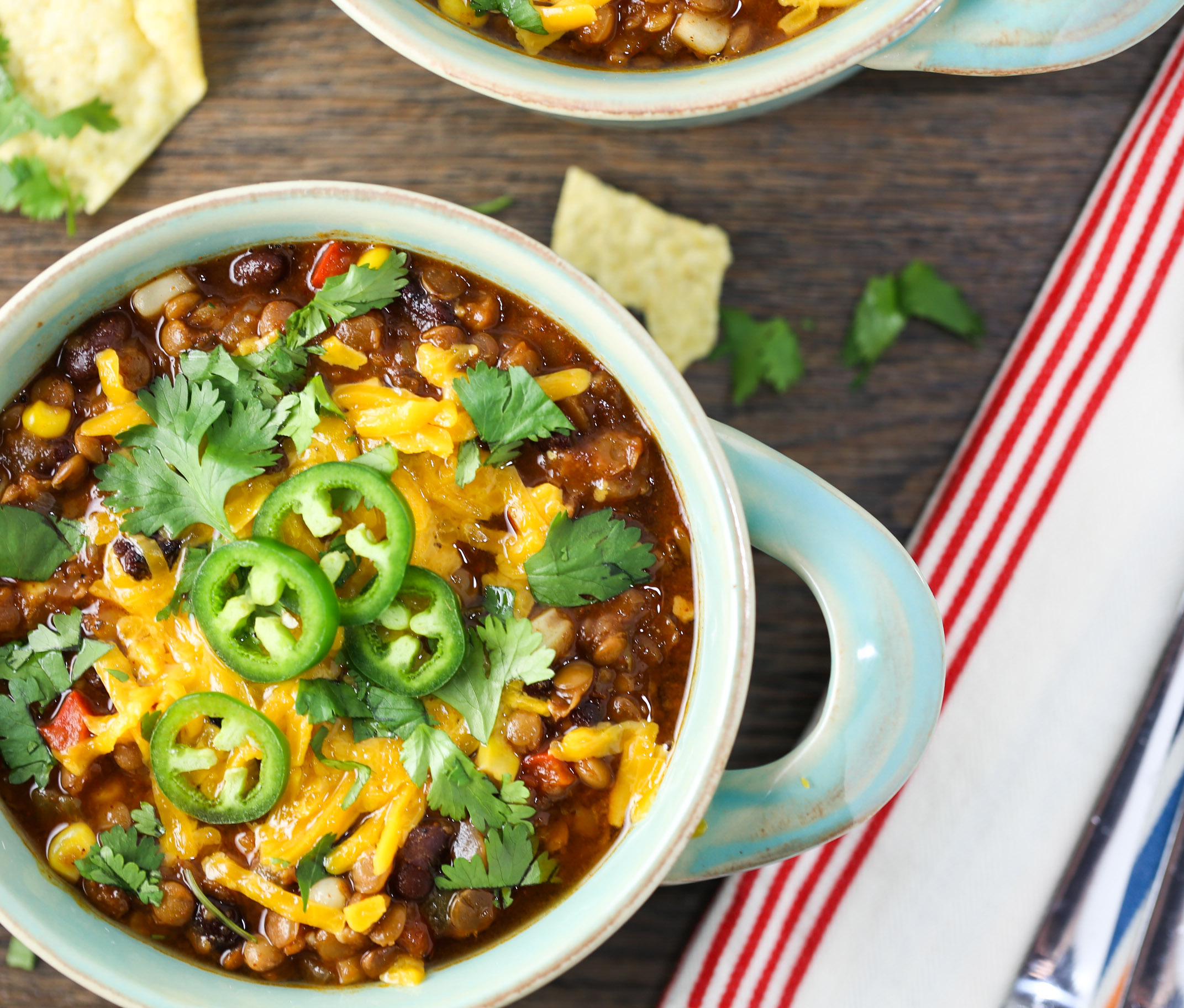 FYI: This soup is FREEZER FRIENDLY!!!
Just one more photo of Ranger inspecting this yummy and colorful bowl of deliciousness!!
(Cats are not as close as they appear in the photo!)