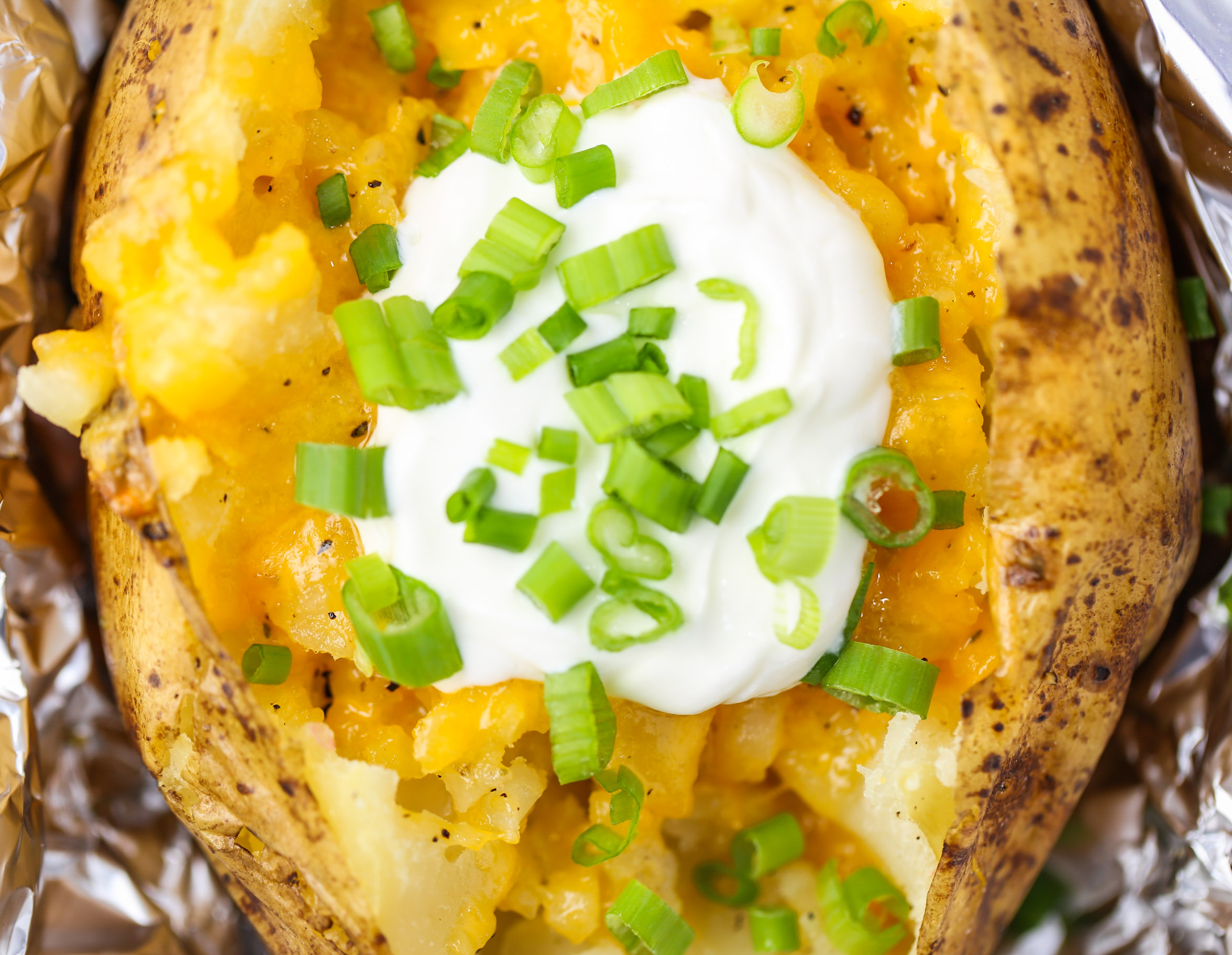 Slow Cooker Baked Potatoes are an inventive way to prepare the perfectly soft baked potato!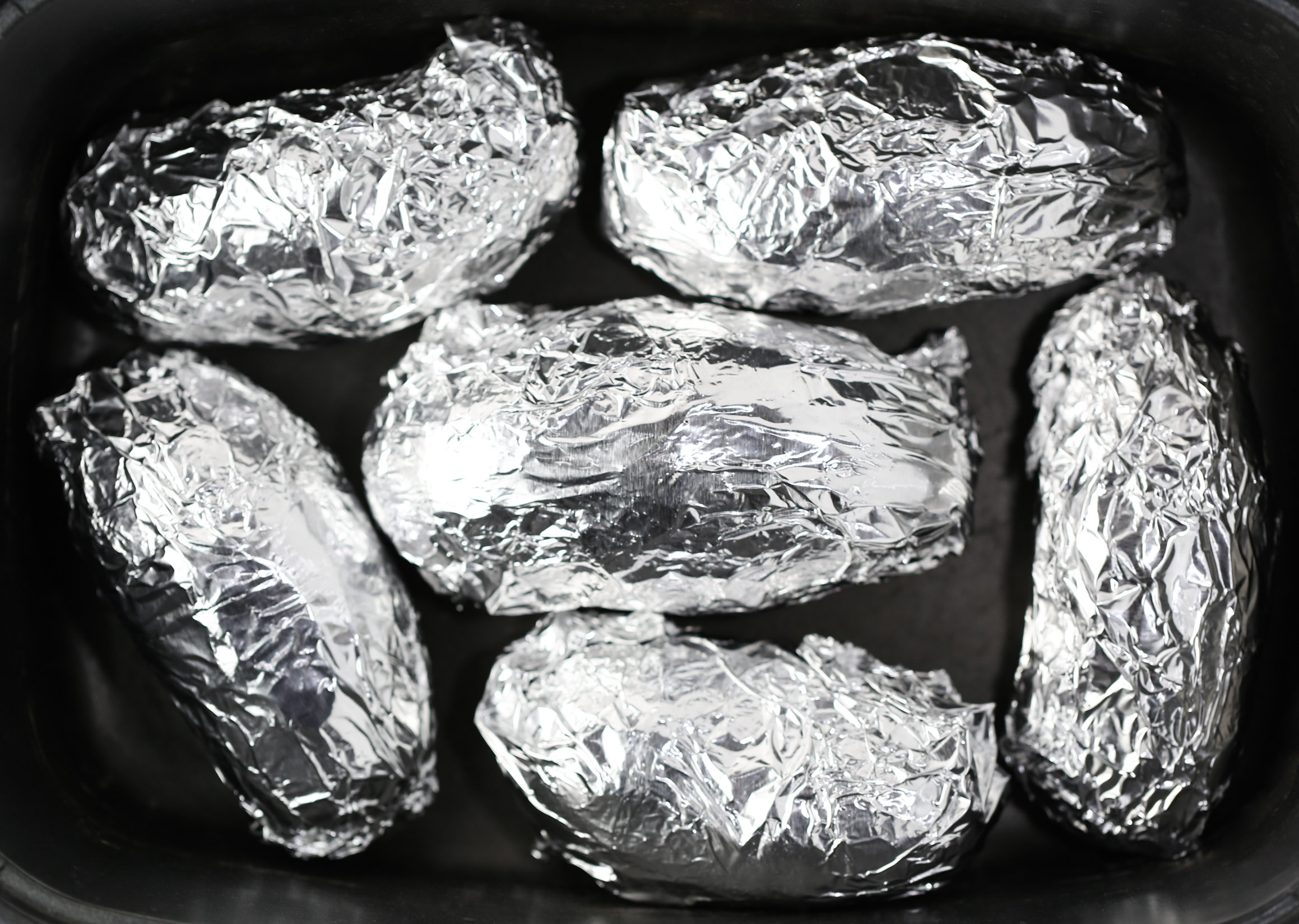 The same steps are taken to prepare the potatoes as if you were going bake the potatoes in the oven. Prick the potatoes, drizzle with some oil & sprinkle with some salt. The genius baking comes from the always dependable slow cooker to do the magic!
Halfway through the cooking time, you may think, are the potatoes really going to cook through?! Take it from me, you will eventually hear the sizzling steam coming from the potatoes. As with most slow cooker techniques, don't keep opening the slow cooker to find out if the potatoes are cooking, or you will lose valuable heat and time.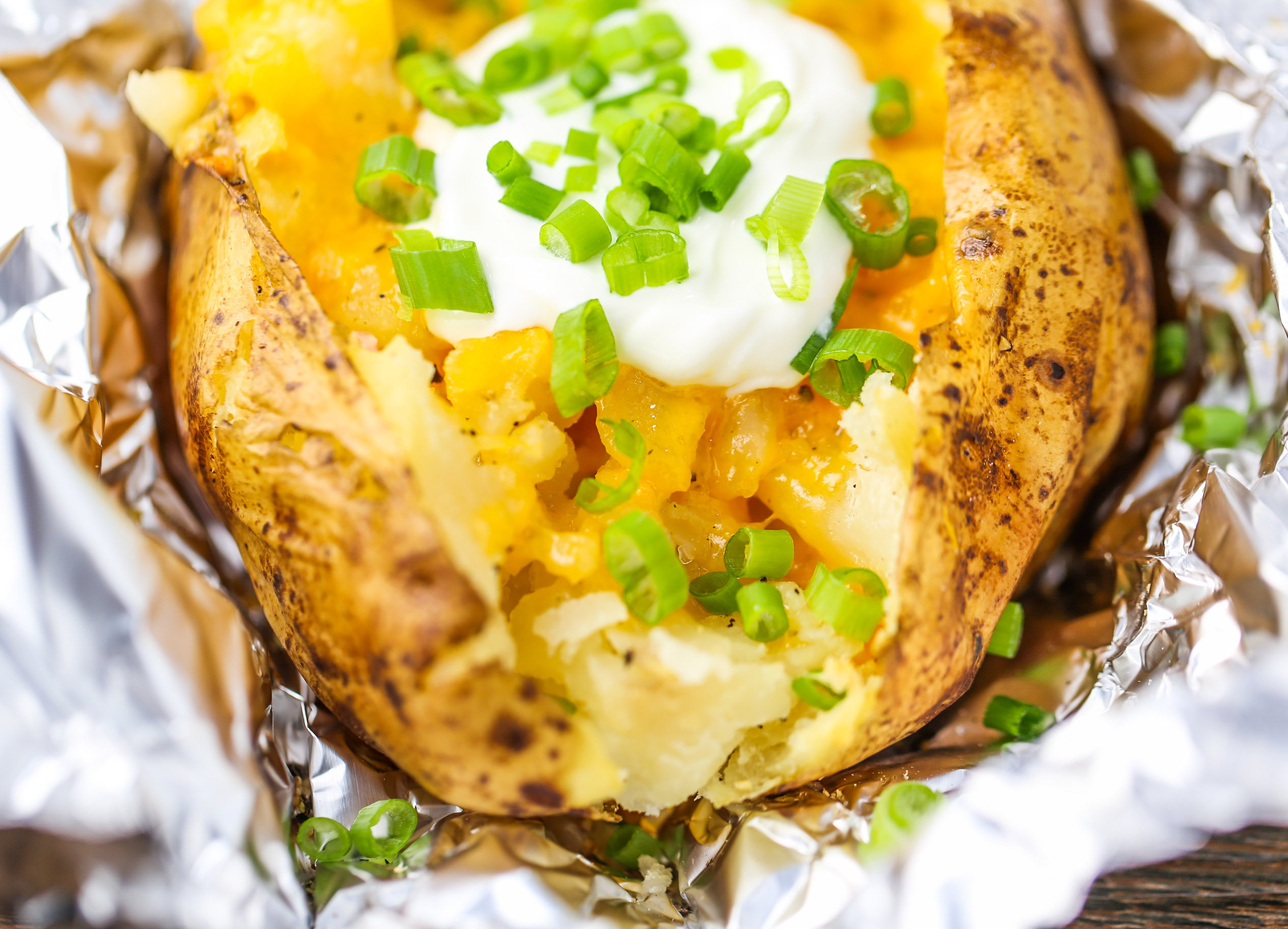 Once the potatoes are soft, they are ready to be sliced open and topped with your baked potato favorites! My favorites are plenty of butter, salt, freshly ground black pepper, plenty of cheddar cheese, a dollop of sour cream, and chopped green onions!