Sauteed Zucchini Noodles with Pine Nuts is a healthy and fast meal for a busy weeknight or anytime you want something healthy and convenient.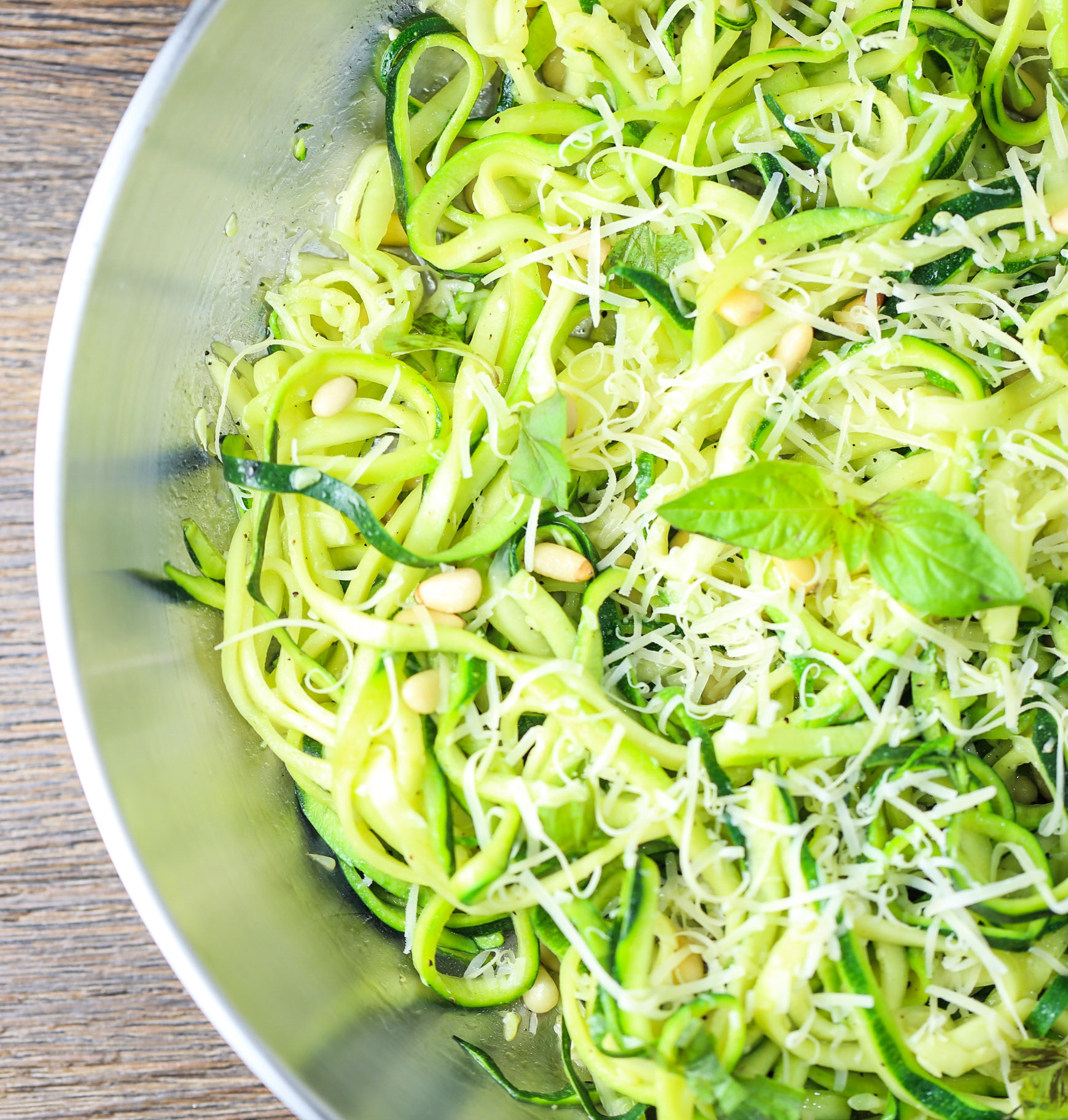 I love a big bowl of pasta loaded with garlic and parmesan cheese, but I end up feeling like that big bowl of pasta after eating it! Zucchini noodles are a healthy solution for that problem.
If you have The Spiralizer, you are probably a connoisseur of zucchini noodles along with all sorts of vegetable spiralizing. If you do not have the mother of spiralizers, don't fret. You can use a small spiralizer or even a mandoline slicer to julienne the zucchini will work.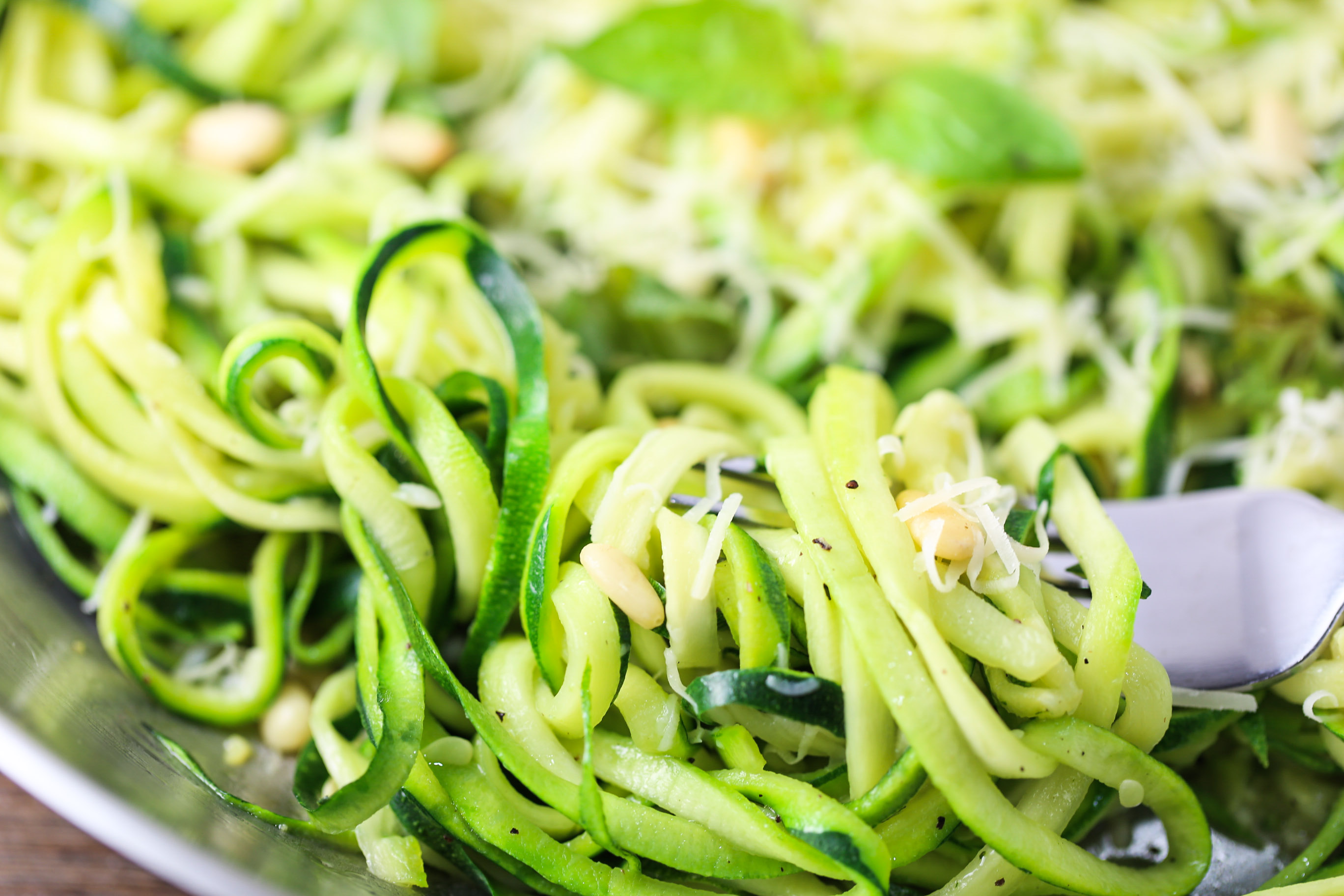 I love the simplicity of this dish and the speed that it comes together. Now, I am not going to try and convince you that you will not miss the pasta, but you will get a simple and flavorful healthy meal! Have this as your main dish or a nice side dish to complement your meal!