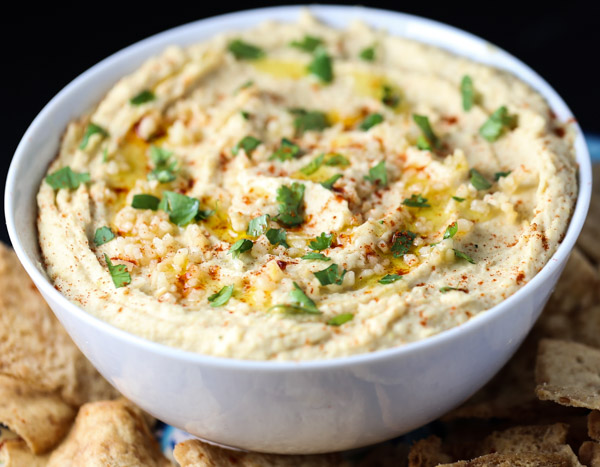 If you love garlic, this hummus is for you. If you love roasted garlic, this hummus is especially for you! We love garlic in our house, but roasted garlic is in a category all in itself! The sweet flavor the comes from roasting a garlic head is like nothing else. Eating an entire head of garlic is hard to imagine. But eating an entire head of roasted garlic is easy! But today, we are putting an entire head of roasted garlic in this hummus!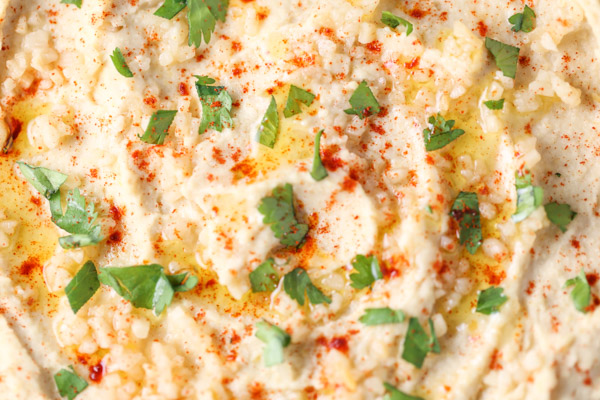 The secret to a creamy and delicious hummus is using cooked chickpeas instead of the canned chickpeas. The other tip to achieve a creamier hummus is to peel the outer skins from the chickpeas. This step is not necessary, and if peeling the skins from the chickpeas is not something you have time for nor want to do, the flavors will still be amazing! However, if you can or have some helpers in the kitchen this step is totally worth it!
Warning: When you roast the garlic, your kitchen will smell absolutely divine!