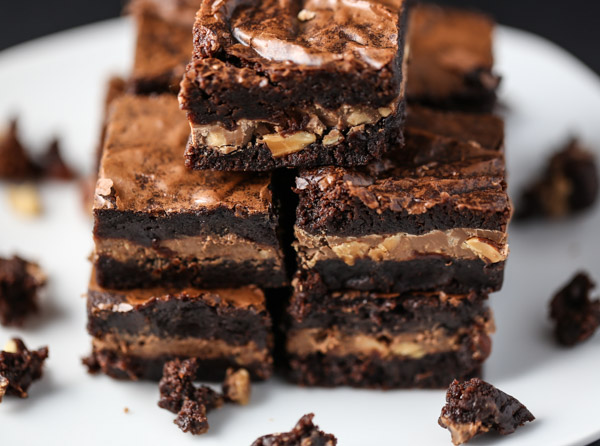 I have been making these Candy Bar Brownies for a long time. These brownies are so simple and so delicious! There is not too much fuss to make these brownies. A box of your favorite brownie mix and a special candy bar! No complicated recipe here. Just brownie and chocolate bar goodness!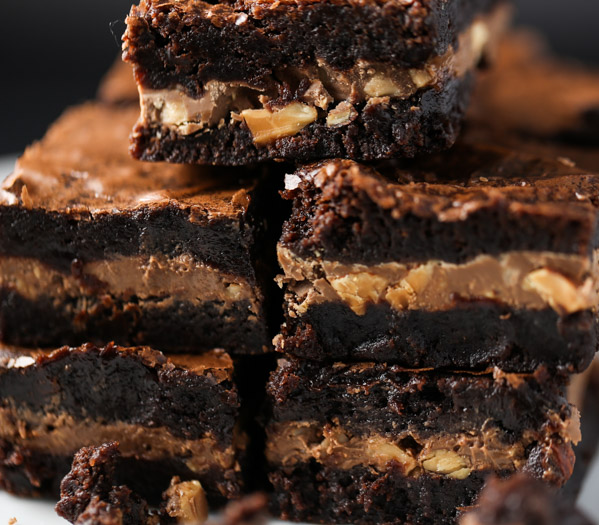 These Candy Bar Brownies are simply made using your favorite box of brownie mix and you favorite candy bar (2 extra large). I use a specific candy bar that makes these brownies extra special and decadent. I use the Hershey's Symphony candy bar with almonds and toffee chips! These candy bars create such as delicious layer between the two layers of brownies!
As for the brownie layers, use your favorite brownie mix that can be made in an 8×8 baking dish. My go-to brownie mix is from the Ghirardelli, and that is the mix I used for these brownies.