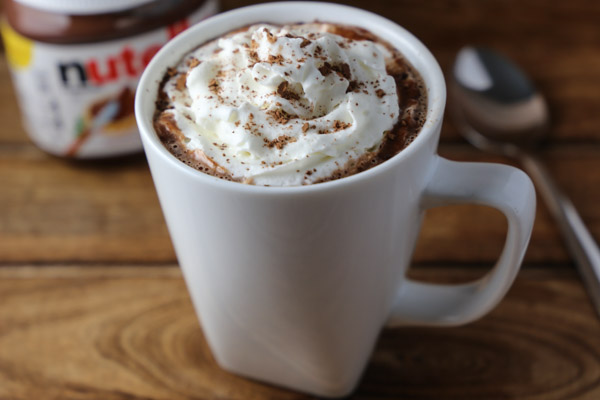 Chocolate. Yes! Hot chocolate. Yes! Nutella. Um..Yes!! Nutella Hot Chocolate. Yesss!!! This stuff is amazing! If you like Nutella, you will love how it transforms into this delicious hot chocolate. What is even more surprising than how delicious this is but how simple it is to make Nutella Hot Chocolate. Only two ingredients. Well, three, if you count the whipped cream on top!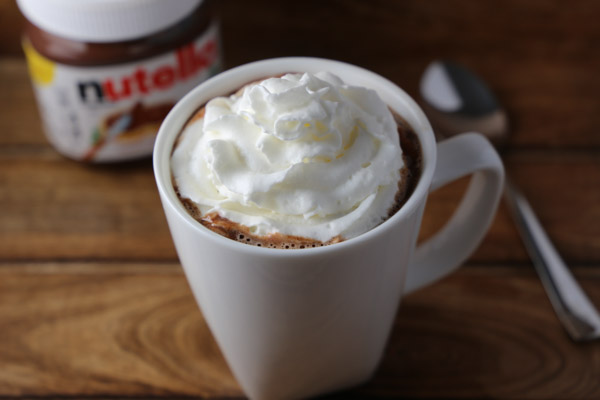 There is nothing like wrapping up in a warm blanket on a cold day and enjoying a cup of this Nutella Hot Chocolate! There is something magical about hot chocolate and cold weather. This only takes a couple of minutes in the microwave or about 5 minutes on the stove top. The milk is completely up to you. I have had this with 2%, whole milk and unsweetened almond milk. They are all equally delicious.
So what are we waiting for, heat up some milk with Nutella and enjoy that wonderful cozy hot chocolate feeling! Preferable with whipped cream and a nice cozy blanket!