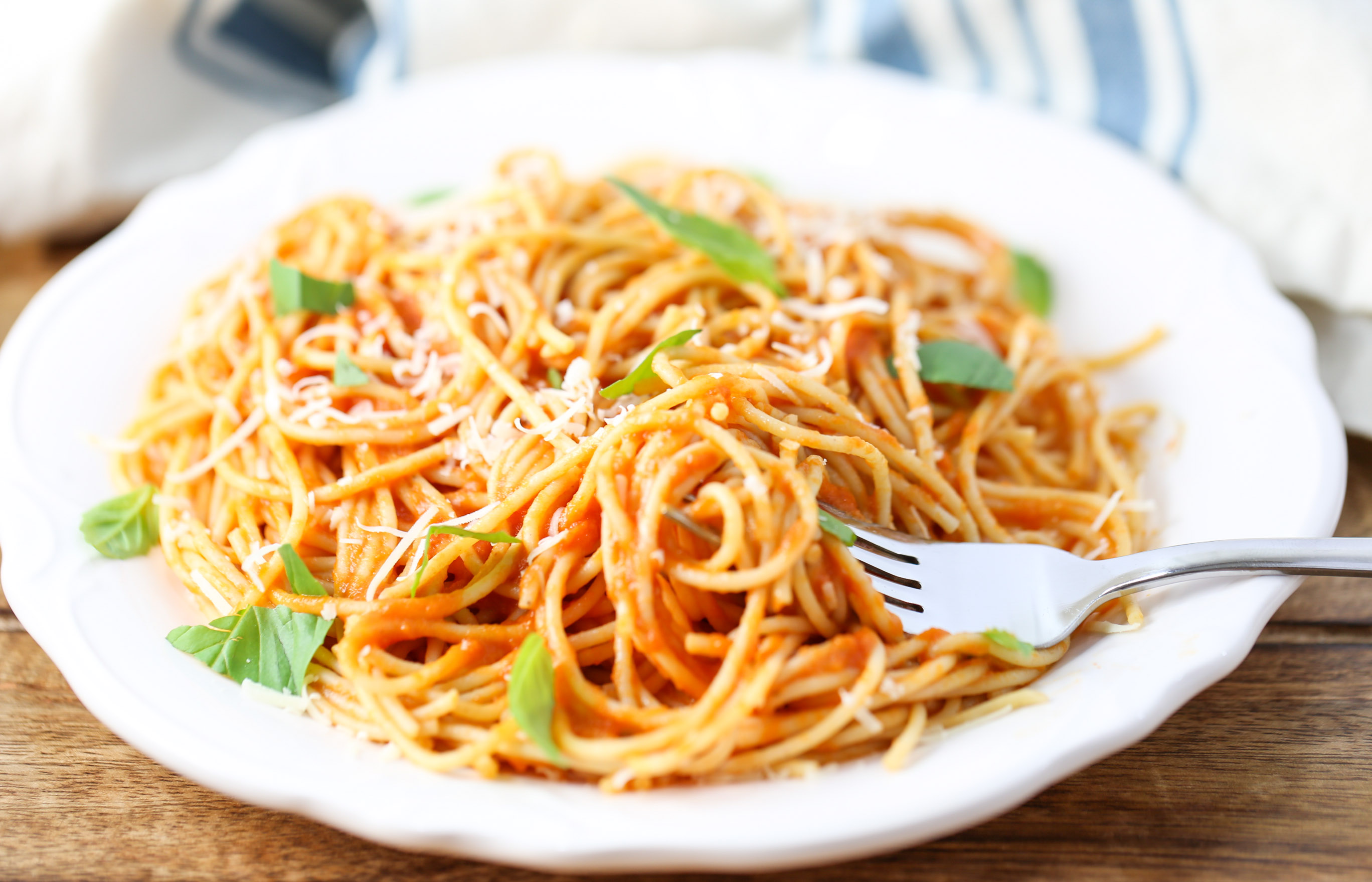 I have come across the classic Marcella Hazan's Tomato Sauce from time to time, and I was always intrigued. How can just tomatoes, butter, and an onion make a delicious sauce?  Just recently, I finally gave this recipe a try. Oh my, this tomato sauce is so good and so simple to make. Now I understand why this tomato sauce recipe keeps popping up. A simple and versatile three ingredient tomato sauce that is velvety delicious!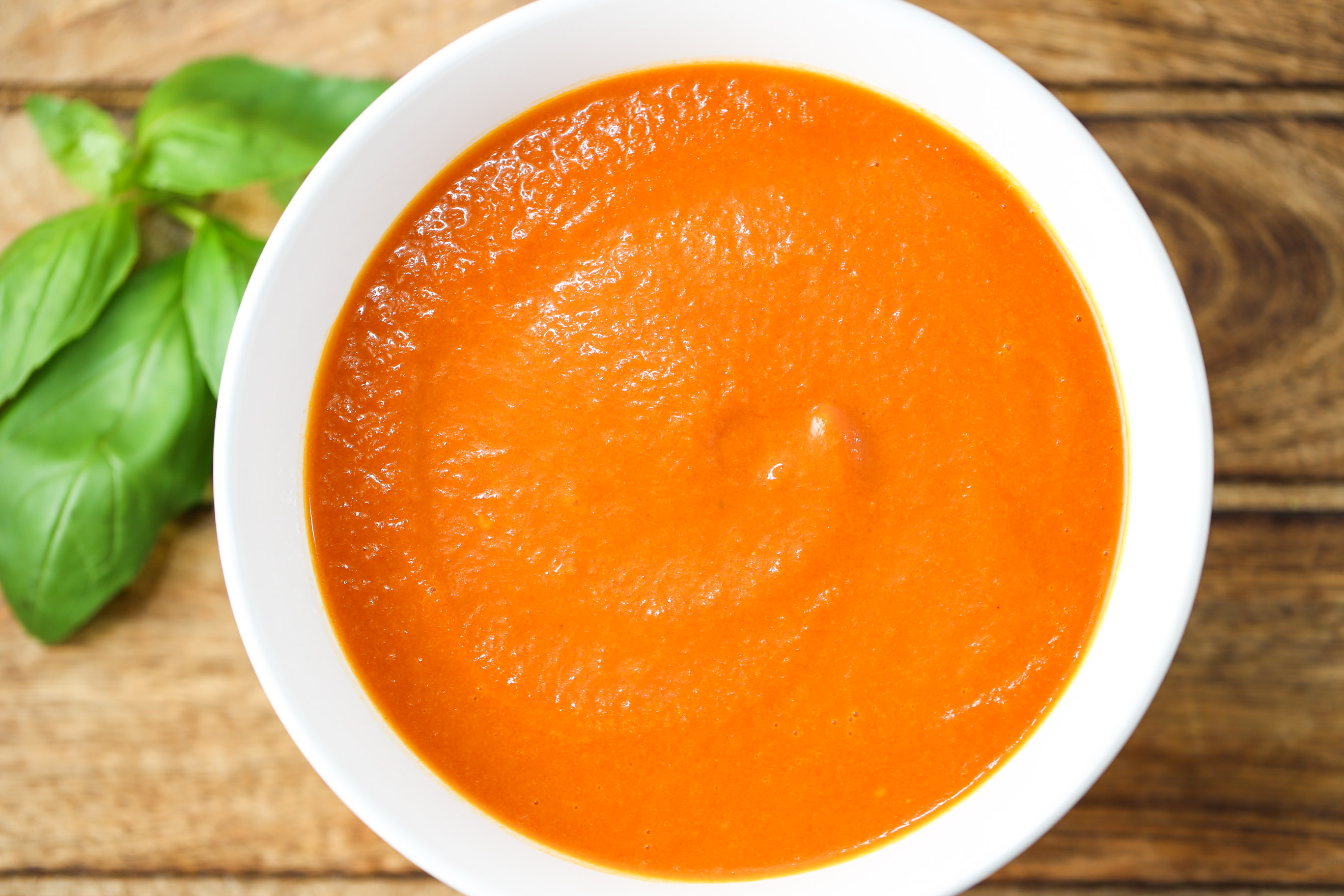 You only need three ingredients to make this sauce, but be sure your tomatoes are San Marzano tomatoes. They are usually found in the same canned tomato aisle and they are crucial to making the tomato sauce so good. With most simple recipes, investing in better quality ingredients makes all the difference.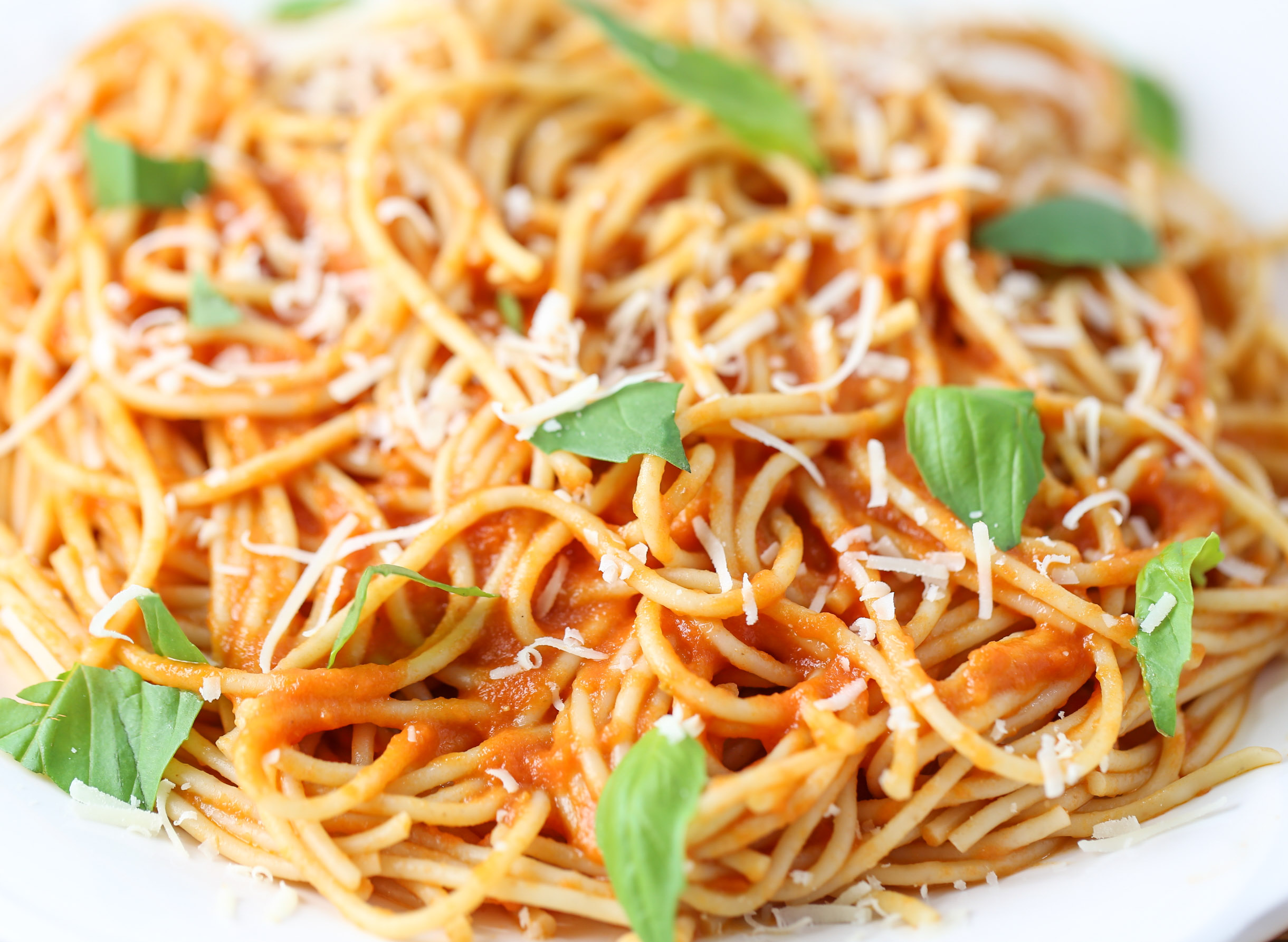 Marcella Hazan's Tomato Sauce makes enough for a 1 pound of pasta. I made a simple pasta dish with spaghetti and fresh basil. This sauce turned the humble spaghetti dinner into a phenomenal dish!
The sauce is versatile. You can use it with your favorite pasta dish, layer on your pizza or lasagna, you name it.