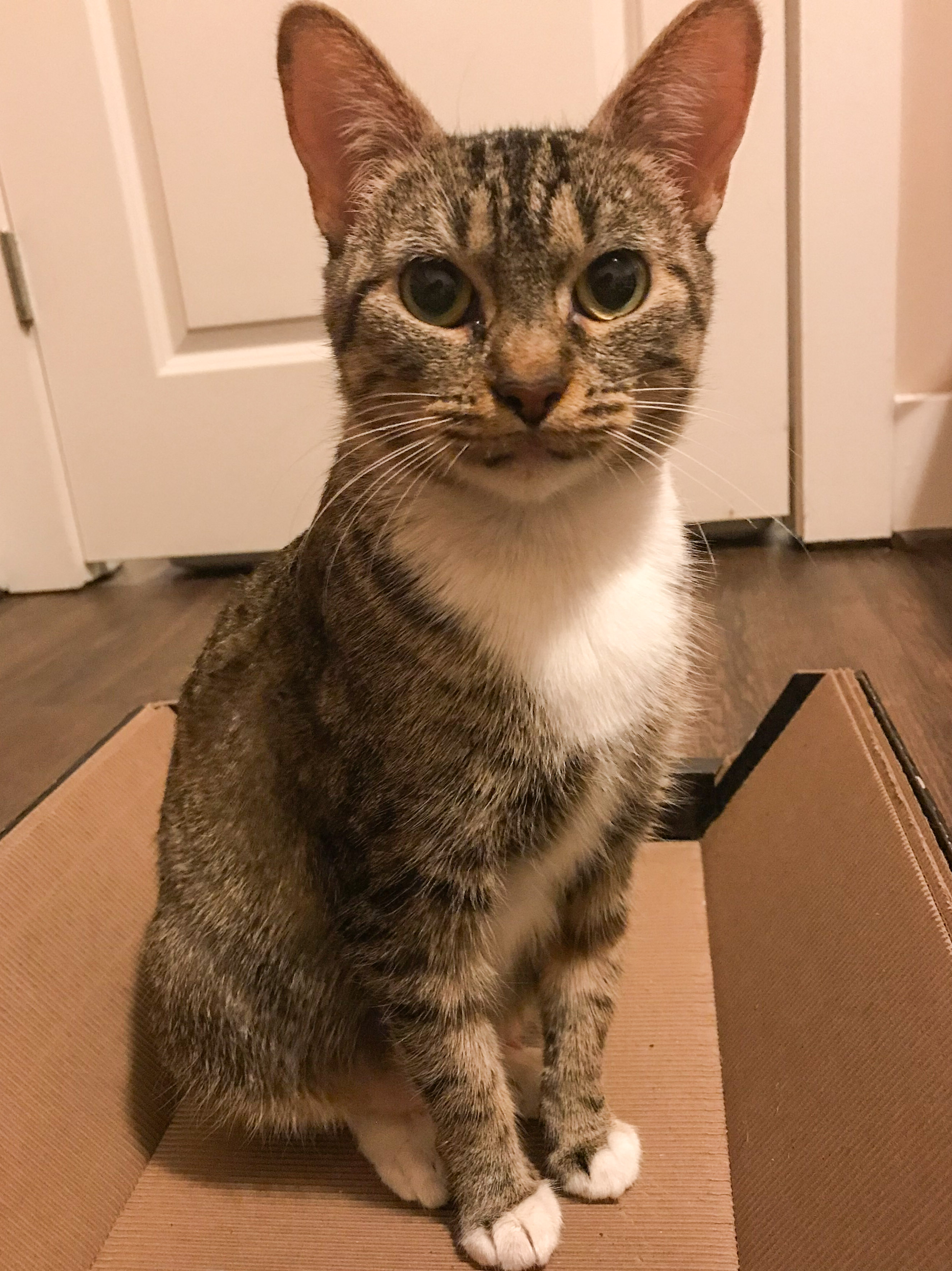 Sophie is ready to meet her forever family. She was spayed last week and is doing fabulous. This precious girl has been with me for over 3 months. She came into my life as a very pregnant kitten. I watched her give birth to her 6 beautiful kittens and take loving care of her babies. From being abandoned to having to fend for herself to finally being rescued, Sophie has been the sweetest and most graceful kitten.
My small part in Sophie's life is almost complete. Sophie and I have been through a lot together. Through her pregnancy, delivery, bottle feeding her kittens, tending to Sophie's illnesses (caused from previous neglect & abandonment), and showing her how to become a kitten again. Sophie has inspired me with her tenacity through it all! I have been asked by many if I wanted to keep Sophie. The answer has always been, of course I want to keep Sophie. However, that would be selfish on my part. Sophie is perfect! Sophie deserves more that I can give, and her future family will love this girl just as much as she will love them.
The hardest part of fostering is saying goodbye, and I am about to say goodbye to this sweet girl.  But, goodbye was always the goal and is the beginning of Sophie's beautiful life!  She is extremely adaptable and resilient, and I know Sophie will feel right at home when her forever family brings her to her permanent home. As for me, I will miss her deeply, and will always have a special bond & precious memories of sweet Sophie. My hope for Sophie is she lives her life knowing she is loved and will never ever have to walk up to a stranger and beg for help again! And, finally, my hope is Sophie will not miss me at all.
Thank you to MomaKat Rescue for allowing me to foster such a precious girl!