This Easy Burrito Bowl is a perfect option for a quick and easy dinner. A burrito bowl full of simple and easy ingredients with Spicy Avocado Dressing to take it up a notch!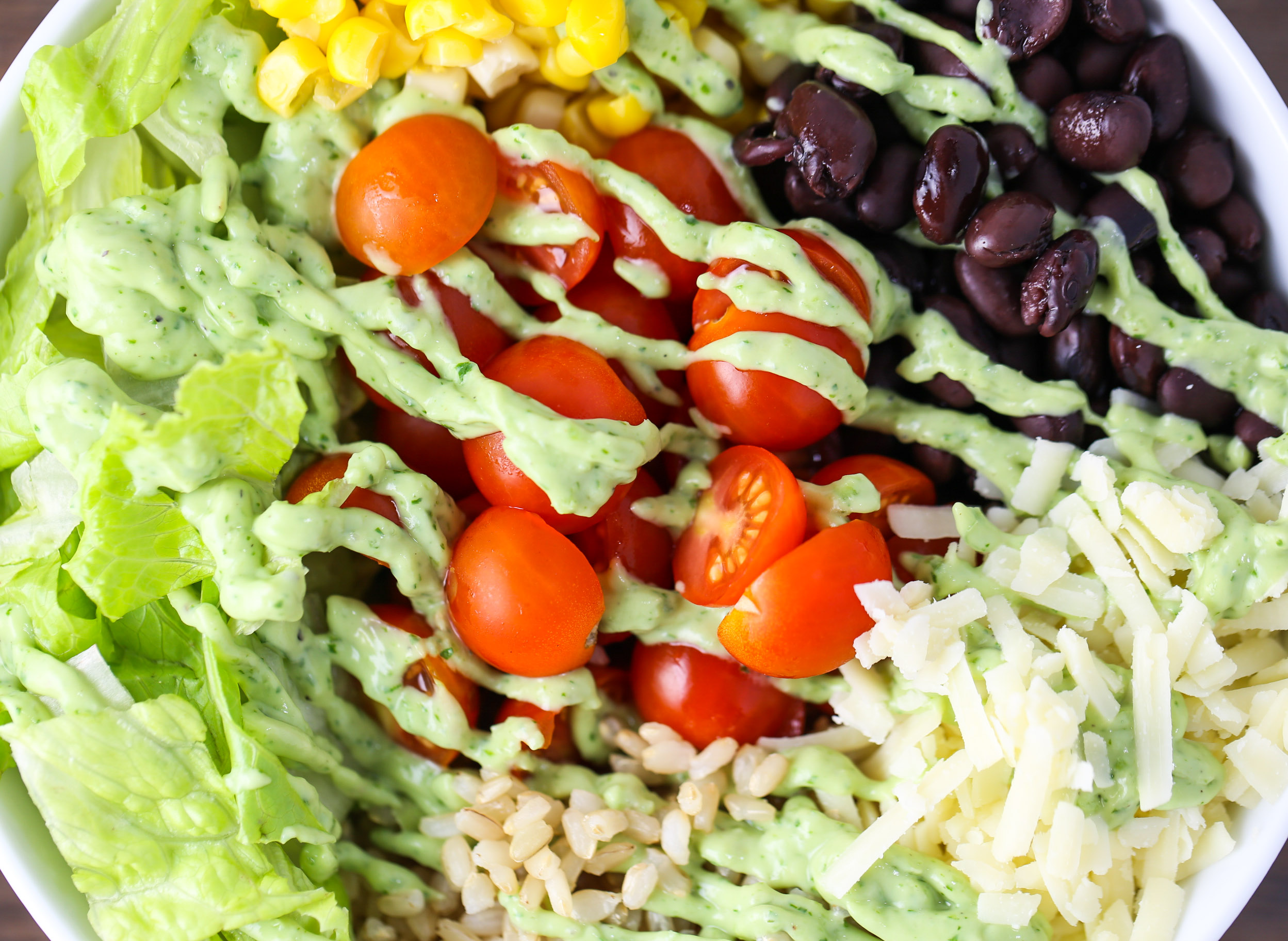 I chose to make this burrito bowl easy and full of simple ingredients because the Spicy Avocado Dressing will add so much creamy and spicy flavor!
I love getting burrito bowls with cilantro lime rice,  pico de gallo, corn salsa, and so on. But that takes a lot of time. Time well worth it! But, today this Easy Burrito Bowl is quick and simple. The Spicy Avocado Dressing does all the work for you!
Fresh ingredients topped with our go to Spicy Avocado Dressing makes for a winning quick weeknight meal. Make the dressing in advance, cook the brown rice, grate the cheese, and chop the vegetable ahead. This meal-prepping makes this Easy Burrito Bowl even easier when it is time for dinner!