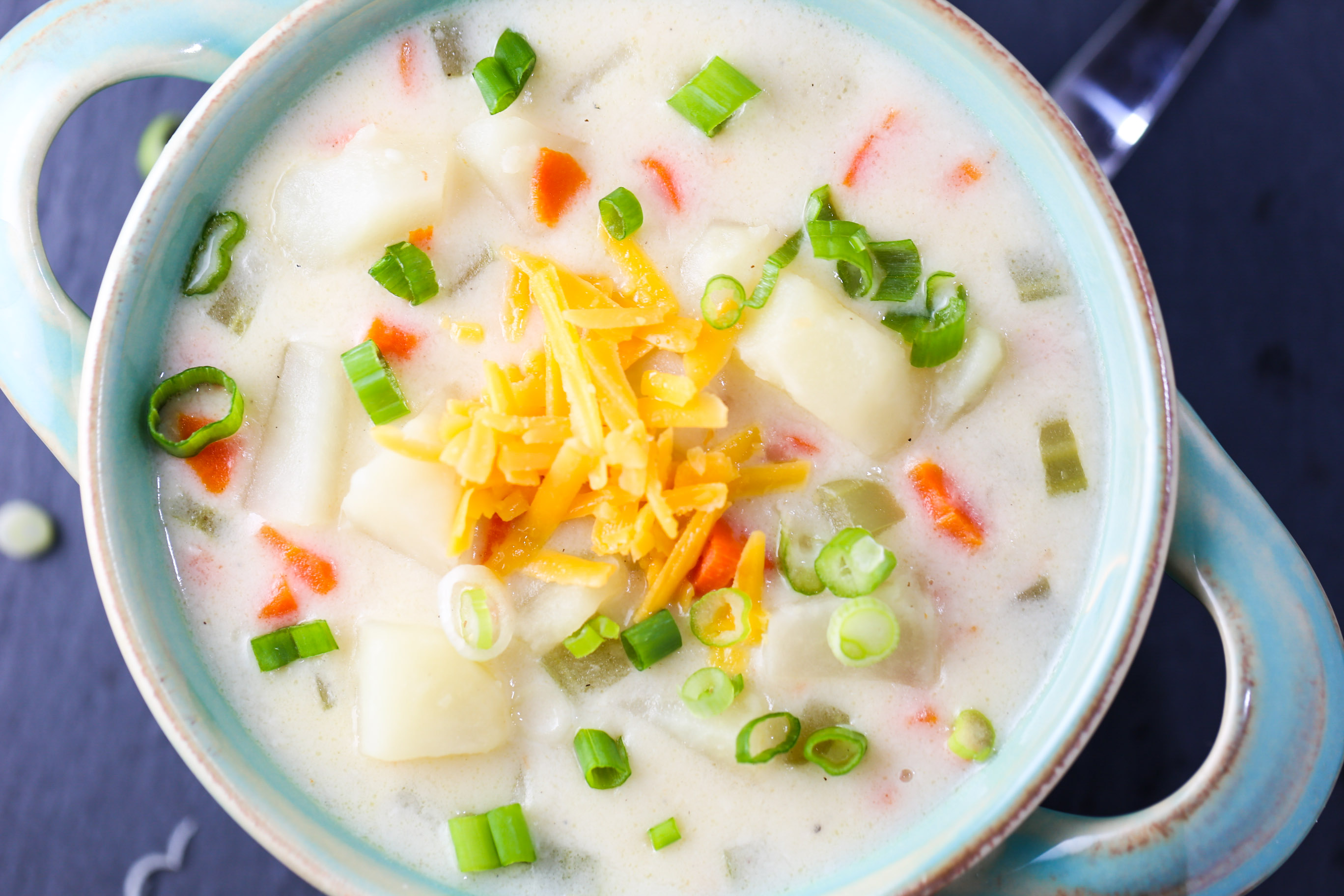 This Classic Potato Soup is my kind of comfort food. A creamy, delicious, and filling potato soup full of the classic veggies!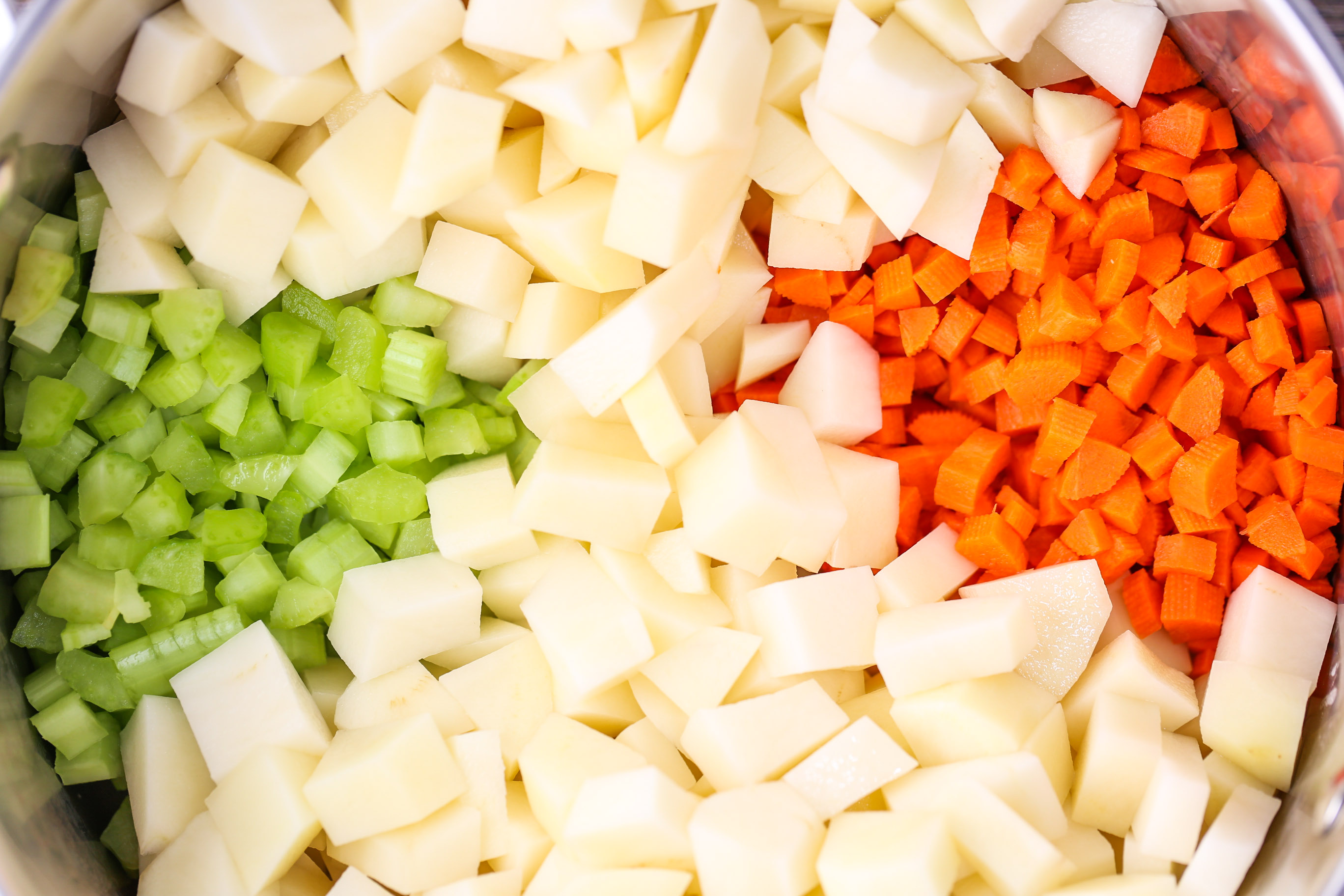 I have made several versions of potato soup, but this soup is where it all started for me. It has been the potato soup that I always go back to. Classic might be a subjective term, but this soup is the mother of all potato soups! All of the peeling and chopping is worth every spoonful of this rich and creamy soup!
This recipe makes a huge batch. We love this soup for leftovers, so the more the better. Feel free to halve the recipe of it is a bit too much.