Baked Quinoa with Kale and Chickpeas is a protein-packed and a flavor-packed vegetarian one dish meal!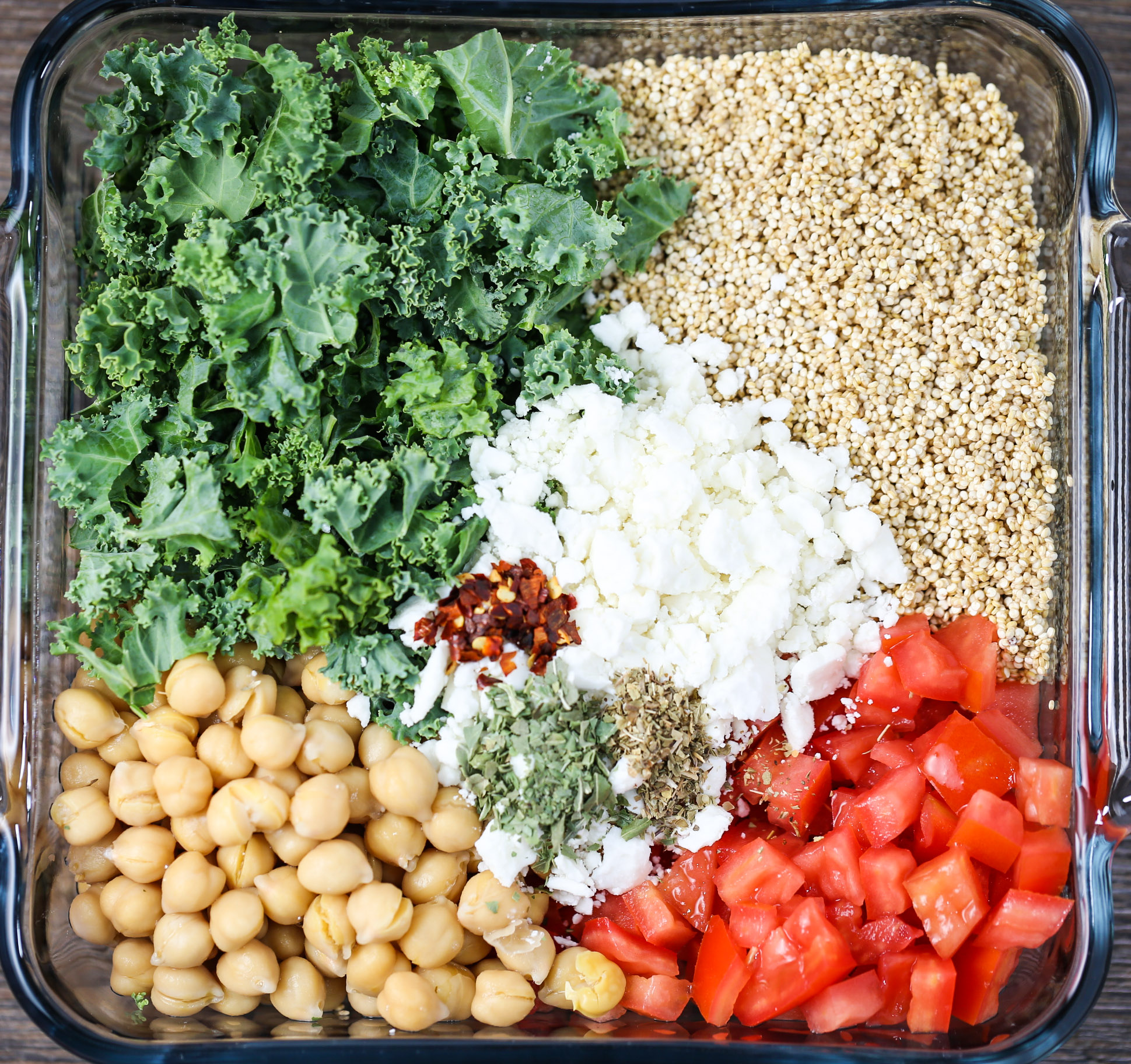 This original recipe from The America's Test Kitchen New Family Cookbook calls for roasting the kale before adding it to the rest of the dish, but I was especially lazy and skipped that step. You can certainly go the extra mile and roast the kale, but I am happy to report that this dish cooks up deliciously by just add the fresh chopped kale to the dish!
The quinoa, kale, and everything cooked up in the dish together. You get an easy and nutritious meal in around 30 minutes!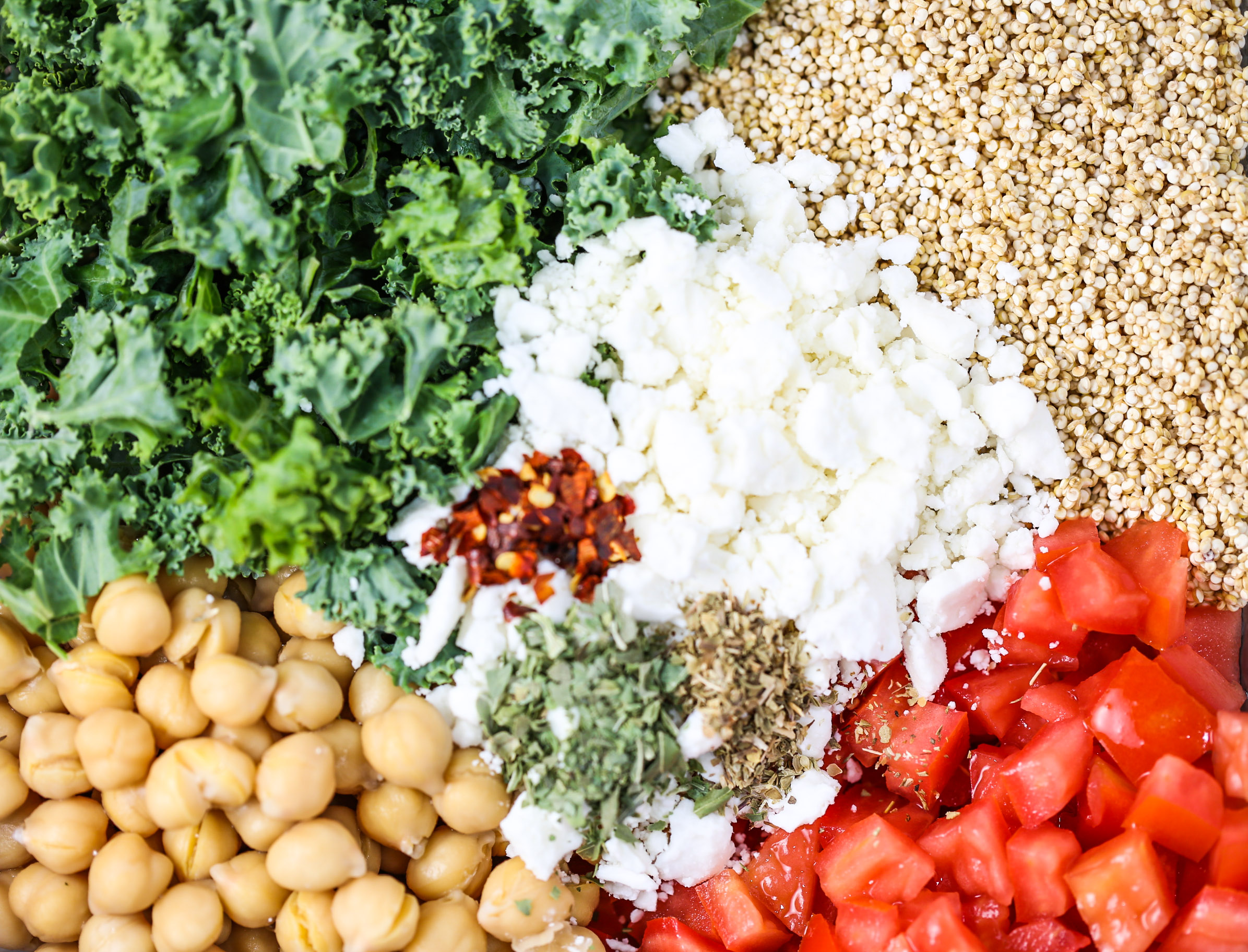 I was able to fit all of the ingredients and stir to combine in an 8×8 baking dish. However, the uncooked kale takes up a lot of room, but it cooks down like most greens. Of course, I had to add red pepper flakes, but as always you can omit and you still get a dish full of flavor!