Whole Lemon Pie is a blender pie that is simple and quick to make. Just five ingredients in the blender and a pie shell is all you need. A sweet and tart custard-like pie bursting with lemon flavor!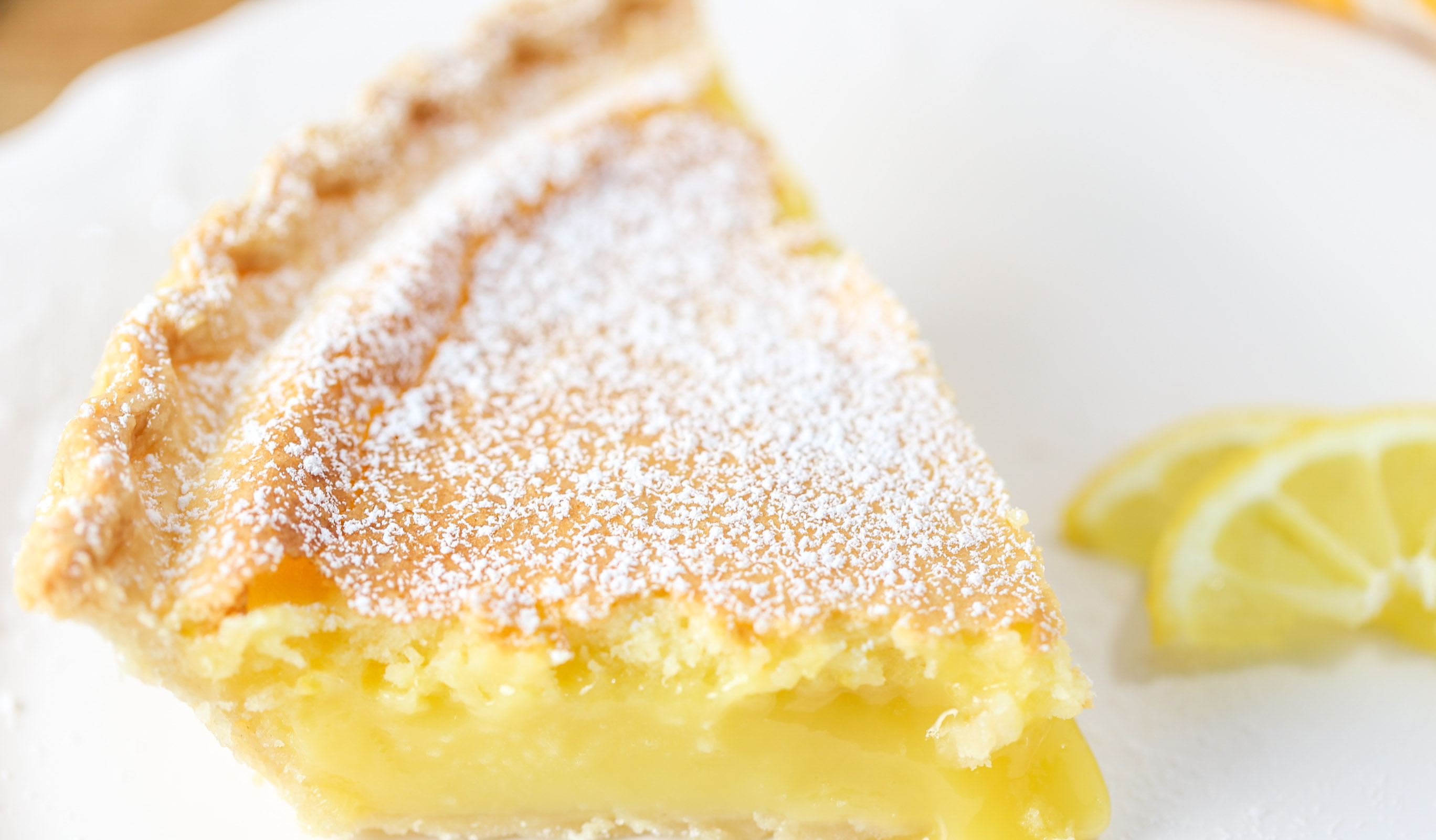 Whole Lemon Pie is exactly what it sounds like. The whole lemon! Peel and all. The first time I made this pie, I was hesitant. But, I gave it a try since all I had to do was blend and bake. Wow! This pie is amazing! Whole Lemon Pie has been around for years, and I can certainly taste why!
My apologies for not taking a picture of the whole pie. We ate half of the pie before I remembered to take pictures. This pie is really that good!