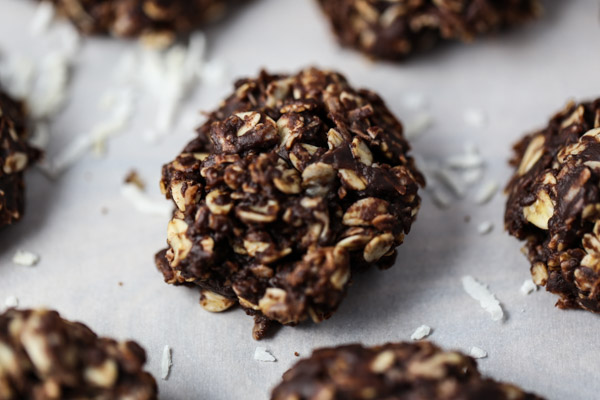 Yesterday I shared the Classic No Bake Cookie. Today is dedicated to that cookie but vegan style. These cookies are so delicious! I can honestly say that as much as I love the classic version, these Vegan No Bake Cookies are one of my favorites. Surprisingly, they are simple to make.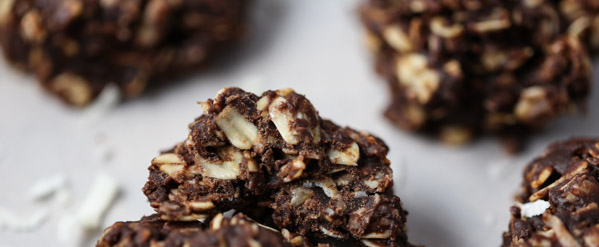 The deep chocolate flavor with the hearty texture of the oatmeal is unparalleled. The added coconut really makes this cookie undeniably delicious!
I made these cookies with quick cook oats and old fashioned oats. The texture of the old fashioned oats texture was the winner in our house!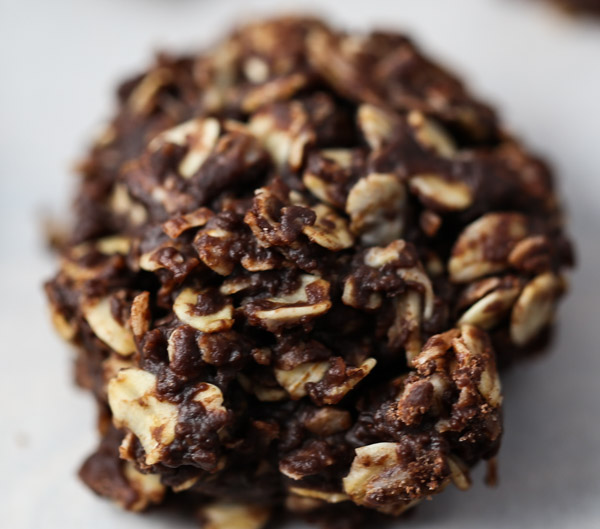 These Vegan No Bake Cookies are not as sweet as the Classic No Bake Cookies, and that is what I enjoy even more. Not to mention the texture of the oatmeal and the addition of coconut flakes. But don't worry, peanut butter and chocolate are still the star ingredients in this cookie!