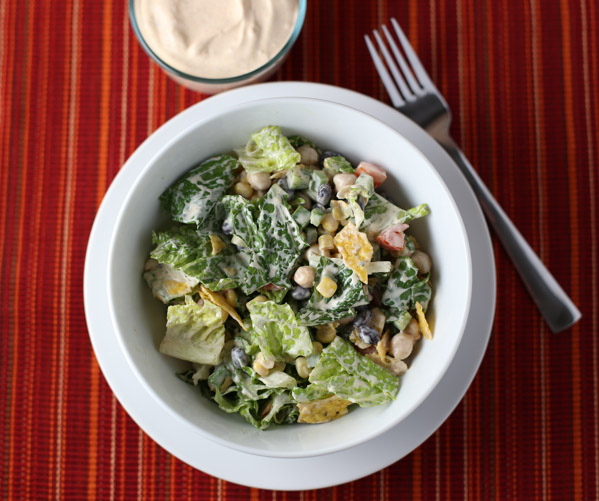 This salad makes an appearance in our home on a regular basis. I love a good salad, but what I love even more is a salad that will serve as the main dish. This Southwestern Chopped Salad is full of flavor, and it gives you plenty of protein and veggies in one bowl.
I discovered this delicious and filling salad over at Life in the Lofthouse. She made hers with chicken breast, so I adapted the salad for our home and used garbanzo beans in place of the chicken. If you would prefer to use chicken, just use 3 cups of cooked and diced chicken breast in place of the garbanzo beans.
This is a little more prep work considering the chopping and dicing, but it is well worth the work. I tend to go  very light on dressings, and I will often eat a salad with no dressing at all. However, the dressing on this salad is an exception. The taco ranch dressing is a must, for it takes this salad from great to another level of delicious!