This cake! This chocolate lava cake! The Slow Cooker Chocolate Lava Cake is so good!!! There is no doubt that this a chocolate cake! The beauty is how moist this cake is. The fact that this cake is made in the slow cooker makes me even more happy!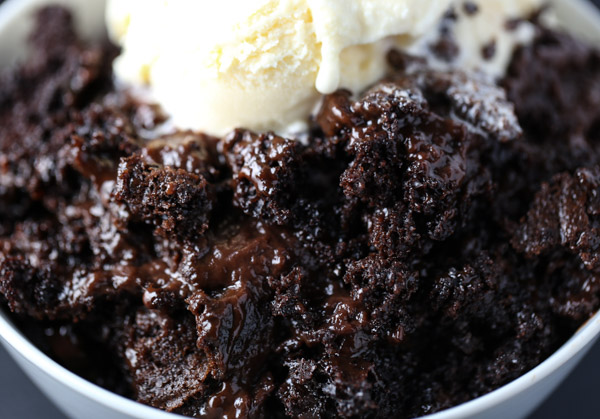 I have had my share of the traditional chocolate lava cakes. There is nothing like putting your fork into the cake and having the molten chocolate ooze out. Yum! This slow cooker version is absolutely delicious. Keep in mind though, the molten chocolate is throughout the cake. You will not get that ooze of chocolate at first bite. However, you will get the most moist, chocolatey cake with fudgy chocolate sauce all through this cake.
Valentines Day is just around the corner. This Slow Cooker Chocolate Lava Cake would be a sweet and special treat for the family to enjoy! Chocolate and Valentine's Day is just a given!
By the way, vanilla ice cream is a must with this cake!