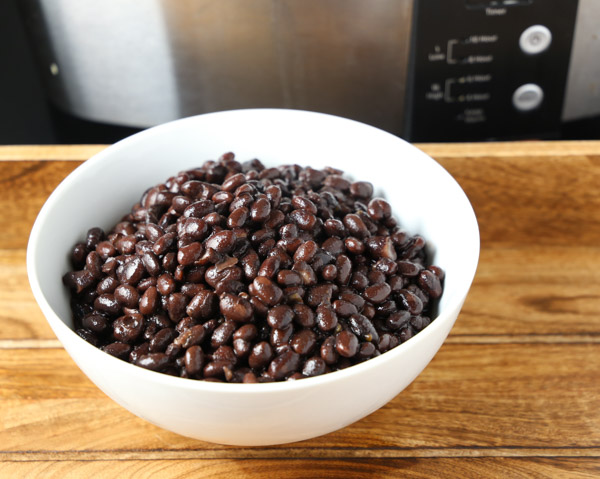 Black beans make an appearance in our household quite a bit. When I am in a pinch, I use canned black beans. But there is nothing that compares to black beans prepared in a slow cooker with flavors infusing into the beans from peppers, onions and garlic.
I just cut the bell pepper, onion and jalapeño in half. The garlic cloves are smashed just to release the flavor. We like the touch of heat from the jalapeño, so we keep the ribs and seeds in with the halved jalapeño. If you just want the flavor and no heat, remove the ribs and seeds from the jalapeño. While the slow cooker cooks the beans, they will absorb the flavors from the added vegetables. After the beans are tender and ready to eat, you just remove the the peppers, onion, garlic and bay leaf. You are left with the most delicious and flavorful beans to eat as you see fit.
Tomorrow, I will show you how we love to eat these slow cooker black beans!