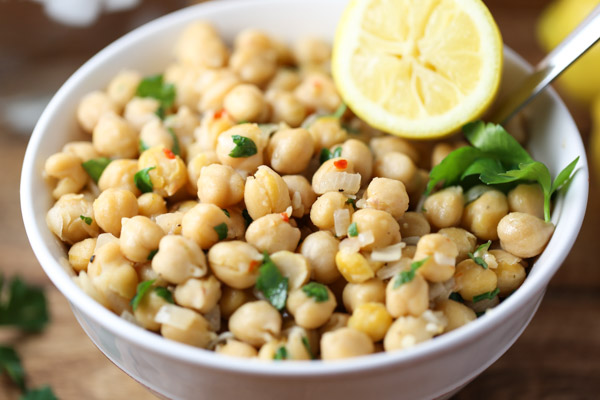 These Skillet Chickpeas are amazing!! I don't get excited about a side of beans too often, but these chickpeas are an exception! These beans make for a great protein packed side dish that comes together fast and easy!
Canned chickpeas are perfect for this dish. The onions, garlic and red pepper flakes coat all of the beans with the a most amazing flavor! The lemon juice and fresh parsley really brighten up this dish. Trust me, do not skip on the lemon juice!
These Skillet Chickpeas are meant to be a side dish, but you can make them a main dish. Just double the recipe and serve over your favorite rice or grain!!