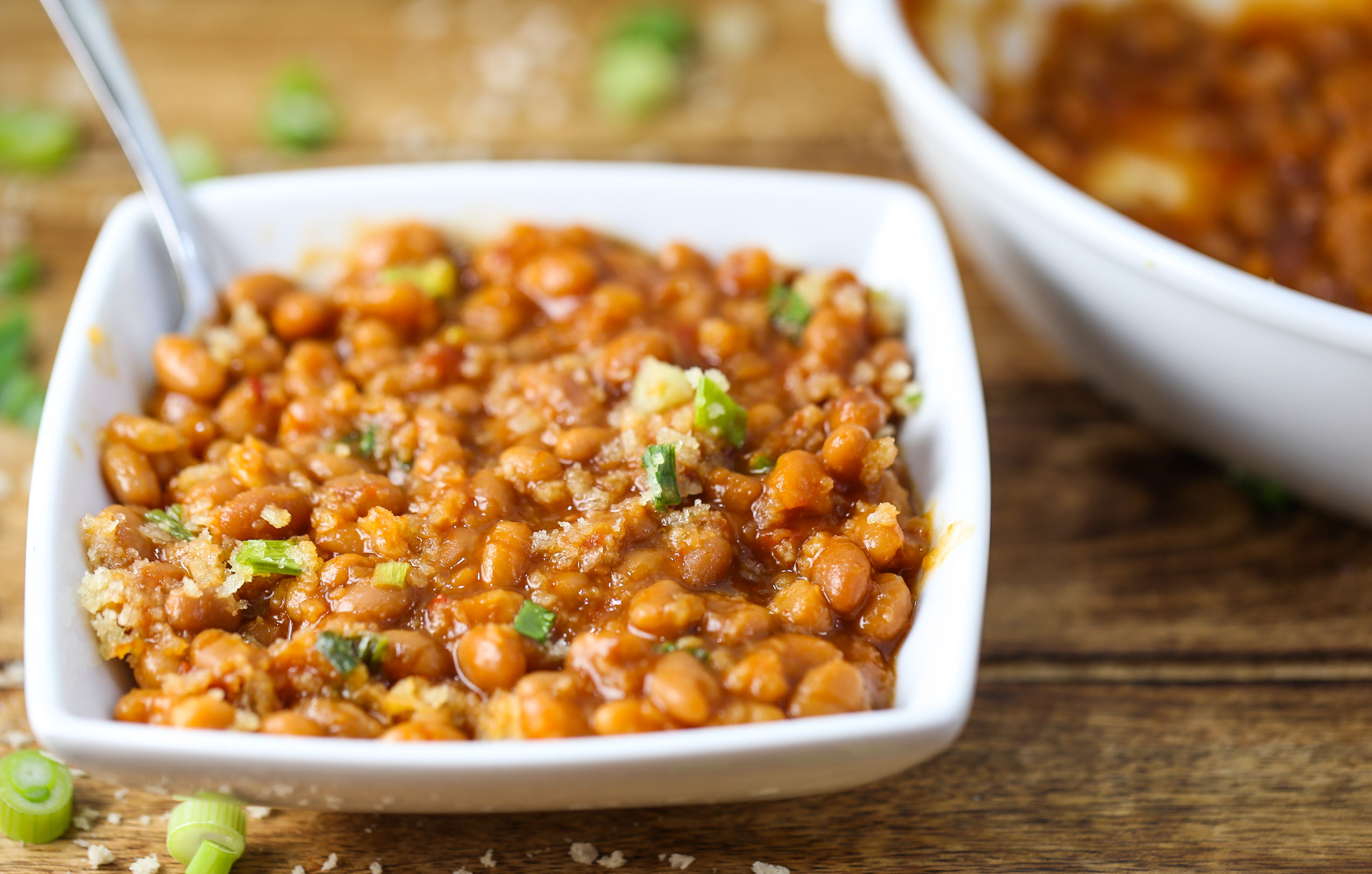 Made from scratch baked beans are so good, but they take so long to make. One of the few pre-made and store-bought creations that I like to use are canned baked beans! These Shortcut Baked Beans use canned baked beans with some seasonings and topped with a buttery bread crumb and green onion topping!
Memorial Day is coming up, and many of us get the day off for extra time with our family and friends. Grilling season and Memorial Day go hand in hand! And baked beans just make sense!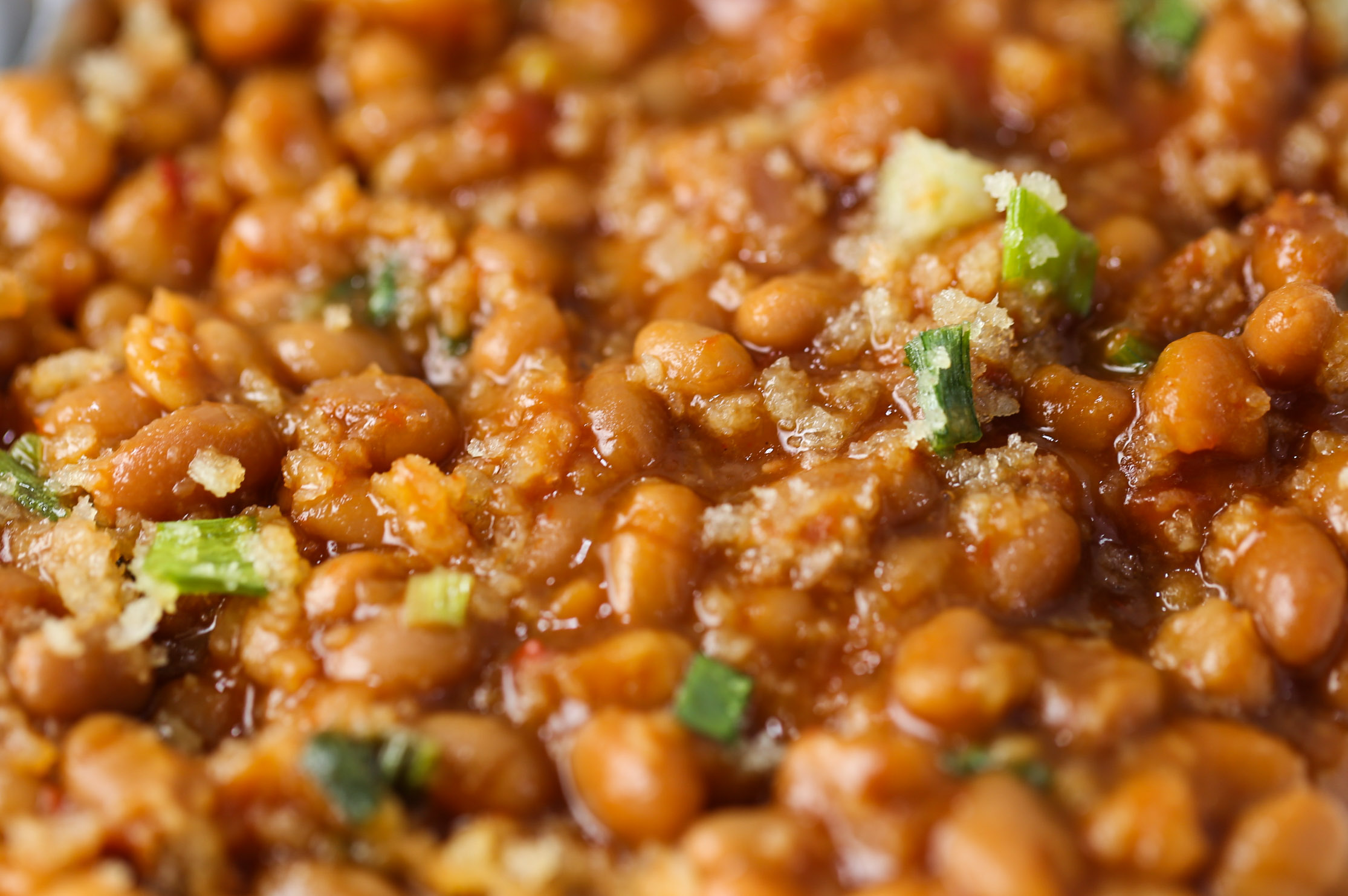 If you don't have time to make baked beans from scratch, no worries! Just open a can of you favorited baked beans and a few extra seasonings with a delicious topping to add a little extra something!