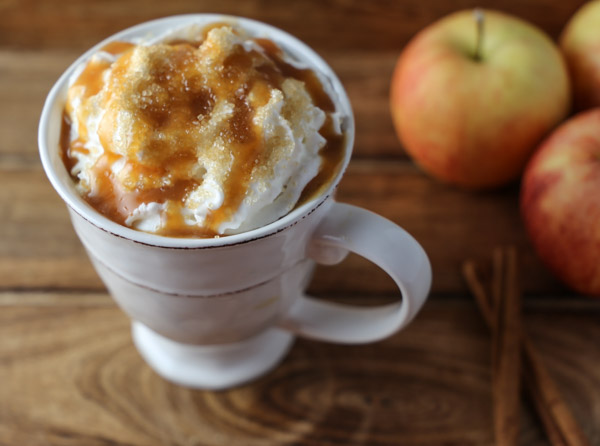 Around this time of year, I stock up on apple cider. I usually drink it hot and I am a happy girl. If I get real fancy I might event put a cinnamon stick for an added touch and flavor. But if I want to get extra fancy, I love to make this Salted Caramel Apple Spiced Cider!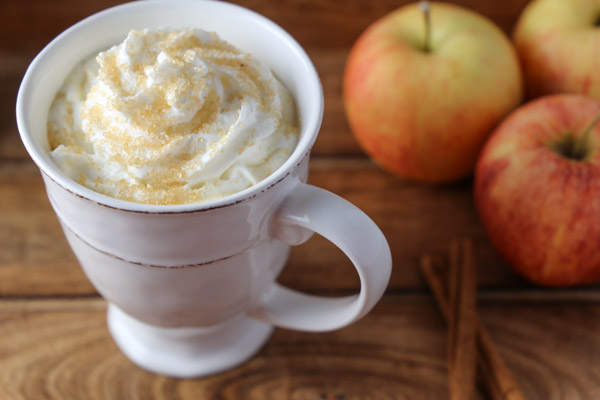 Don't let the extra fancy adjectives fool you. My version is easy to put together, but it is still extra fancy.
Underneath that sweet and creamy whipped cream is a spiced apple cider with sweet buttery caramel sauce with a touch of salt.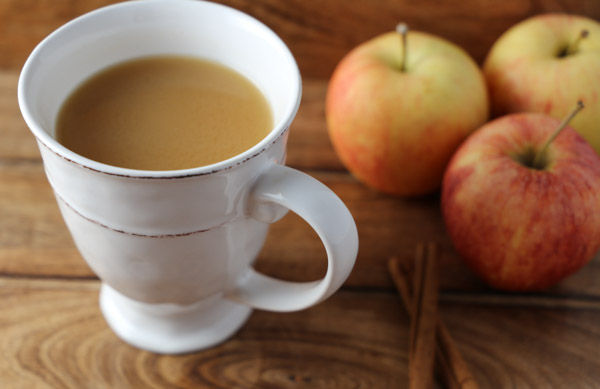 I use the spiced apple cider when I can get me hands on it. If you can't find spiced apple cider, don't worry. Regular apple cider will work just as well.