I love gnocchi (little pillowy potato dumplings)! Gnocchi can be heavy. However, when I tried roasting gnocchi, there was a whole new perspective on these little dumplings!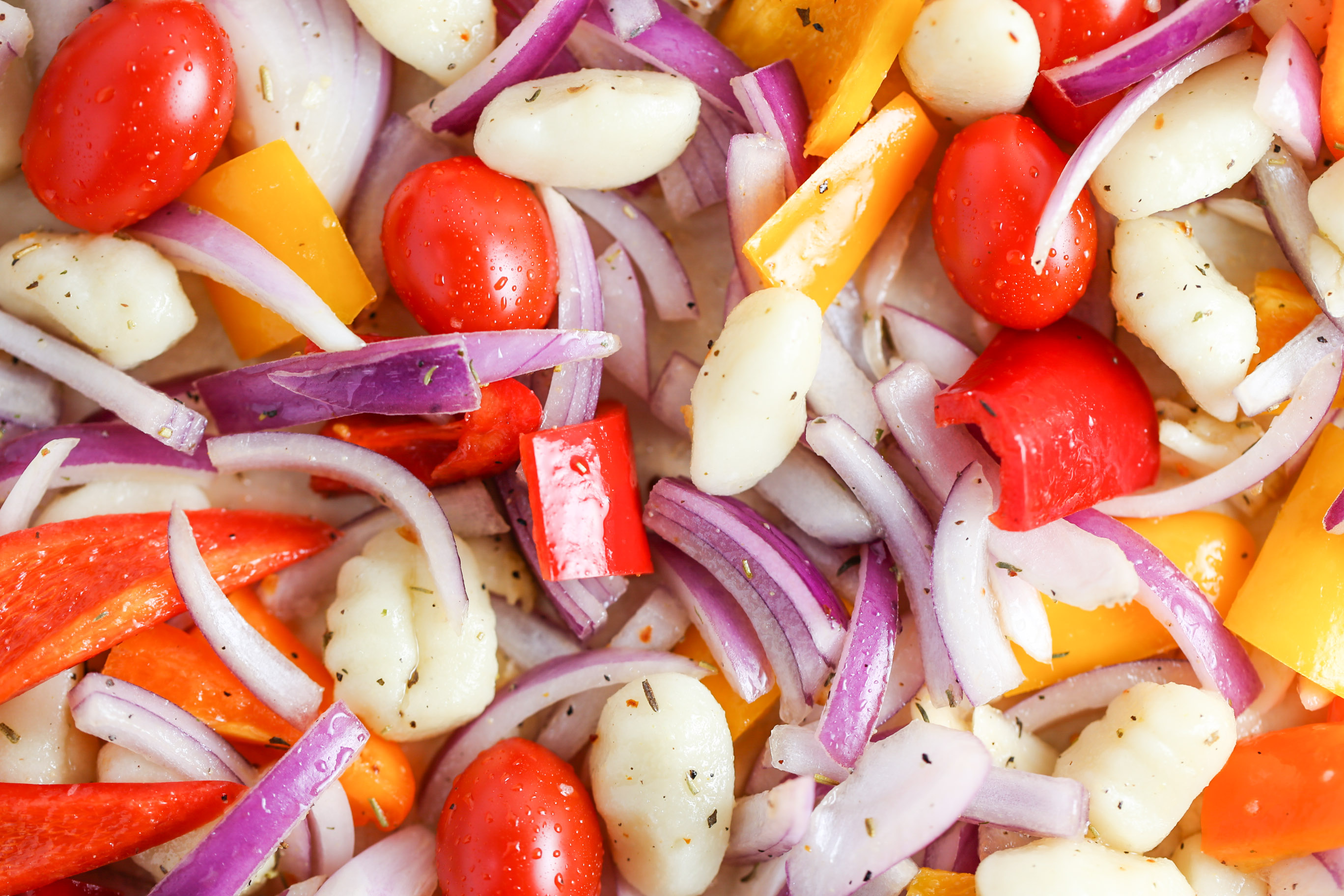 I have enjoyed gnocchi with a simple tomato sauce, in soup, but I never tried gnocchi roasted until recently. Wow! The gnocchi turns into a crispy dumpling with a nice tender and chewy interior! Adding the vegetables takes this dish to another level!
I use Bragg's Organic Sprinkle and Herb Seasoning in several dishes, and this seasoning mixture is perfect! You can also used Italian seasoning in place of the Sprinkle & Herb Seasoning.
You can easily substitute the veggies to your liking. Either way, a generous serving of grated parmesan cheese over the warm Roasted Gnocchi & Veggies is a must!