This soup is creamy and full of delicious flavors! Roasted cauliflower and veggies are pureed into a nutritious and satisfying vegan soup!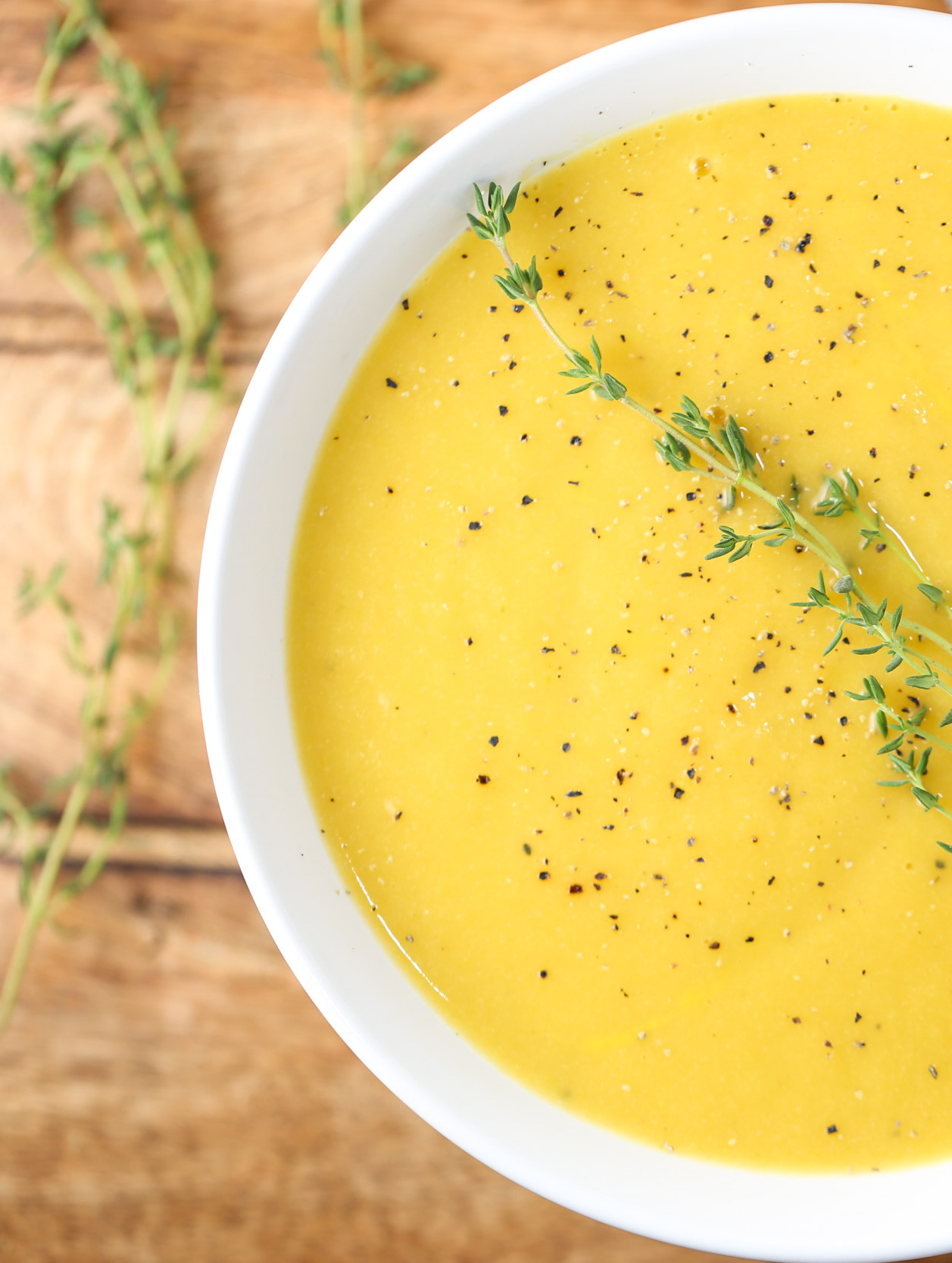 I have been making this soup for some time, but I played around with the vegetable amounts and put them in the oven to roast for even more depth of flavor!
The original recipe is delicious. You can certaily sauté the veggies in the pot on the stovetop until softened, but roasting the vegetables is worth the extra step!
The jalapenos add an unexpected flavor to this soup! Keeping a few seeds and the membranes really add a nice touch of heat! That is completely optional, for when you remove the seeds and membranes from a jalapeño, you are left with the flavor of the pepper and not so much of the heat.
Also, I prefer to use an immersion blender instead of a blender for convenience and the same creamy and smooth result. However, if you do use a blender, blend in batches and leave room in the blender since heat will cause the mixture to expand.
This soup is creamy and full of flavor and nutrition! The roasted vegetabls and the fresh thyme deliver on one satisfying and delicious bowl of soup!