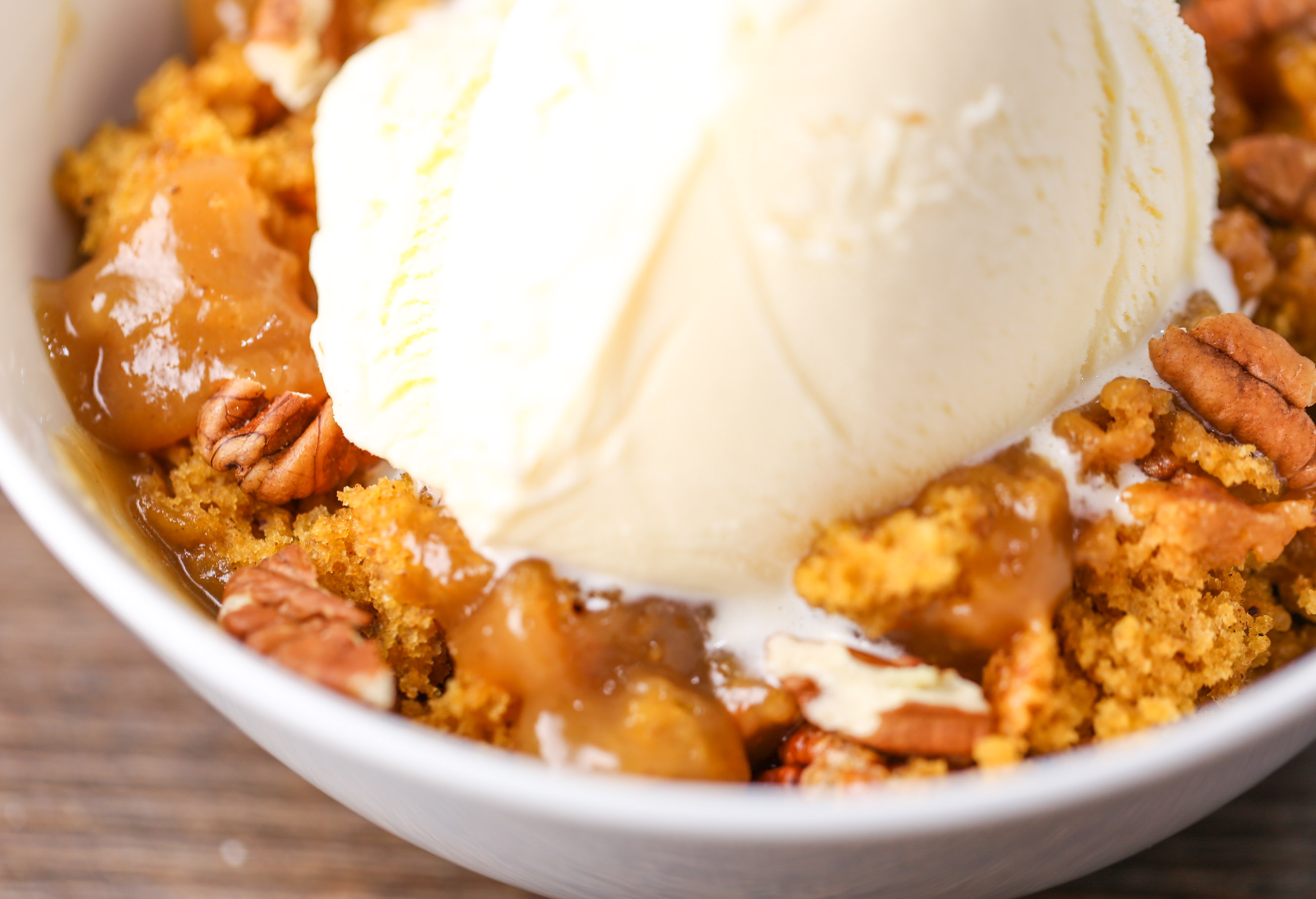 This Pumpkin Pecan Cobbler is a decadent and rich dessert that is a perfect celebration of fall flavors! A pumpkin spice cake-like cobbler with a surprise hot caramel sauce on the bottom. Best served with a generous scoop of vanilla ice cream!
I got some strange looks when I said I was making Pumpkin Pecan Cobbler! But, once everyone took their first bite, it was just pleasant surprises and every bowl was scraped clean!
One piece of experienced advise. This Pumpkin Pecan Cobbler is best served fresh and hot from the oven. Although the cobbler is just a delicious the next day, the cake will soak in the caramel sauce. So, to really enjoy this dessert, serve fresh so you can enjoy as much hot caramel sauce as possible!