This Protein-Packed Oatmeal Cereal is a delicious and quick breakfast. It is filling, nutritious and requires no cooking whatsoever!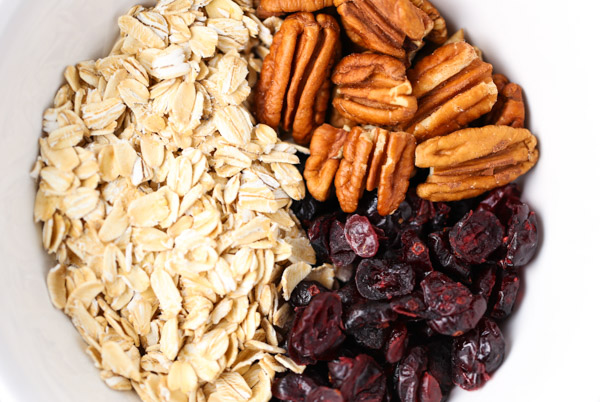 For a long time, I was in the habit of cooking oats when I wanted a bowl of oatmeal. This version saves you the extra time of having to cook the oats plus no mushy oatmeal! Although, I love my cooked oatmeal too! All you have to make time for is to allow the oats to sit  for 20 or 30 minutes in the bowl with milk or in my case, almond milk. I usually add the almond milk to the bowl of oats after my morning workout. I go shower and clean up, and my oats are ready for the extras and to eat!
This Oats and Protein Cereal gives you great texture from the oats, nuts and fruit. The protein powder adds flavor and protein to start off the day!