I have a major weakness for peanut butter. When I discovered peanut butter granola, I was ecstatic! A bit of a healthier version to please my peanut butter cravings. When a say healthier, I am comparing granola to peanut butter cookies, peanut butter pies and peanut butter fudge. So, I would not advertise this Peanut Butter Granola to be healthy, but it is a great option! Now that we have that clarification, let's move to the recipe.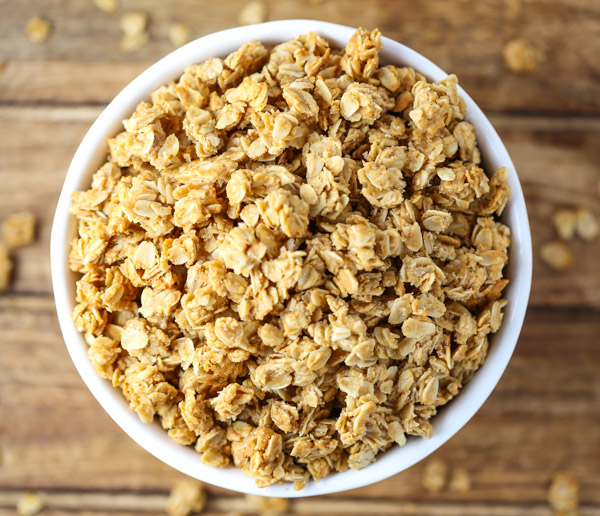 It took a lot of restraint to not add chocolate chips to this Peanut Butter Granola. But honestly, it does not need chocolate. Peanut butter is the star ingredient in this granola and it did not need chocolate to make it complete. This Peanut Butter Granola is absolutely perfect as is!
But, feel free to add some chocolate chips if you can't help yourself! Just wait until the granola has cooled before you add the chocolate chips.
I found this recipe over at Cooking Classy, but I doubled her recipe. Like I said, I love peanut butter, and I wanted to have plenty of this Peanut Butter Granola throughout the week.