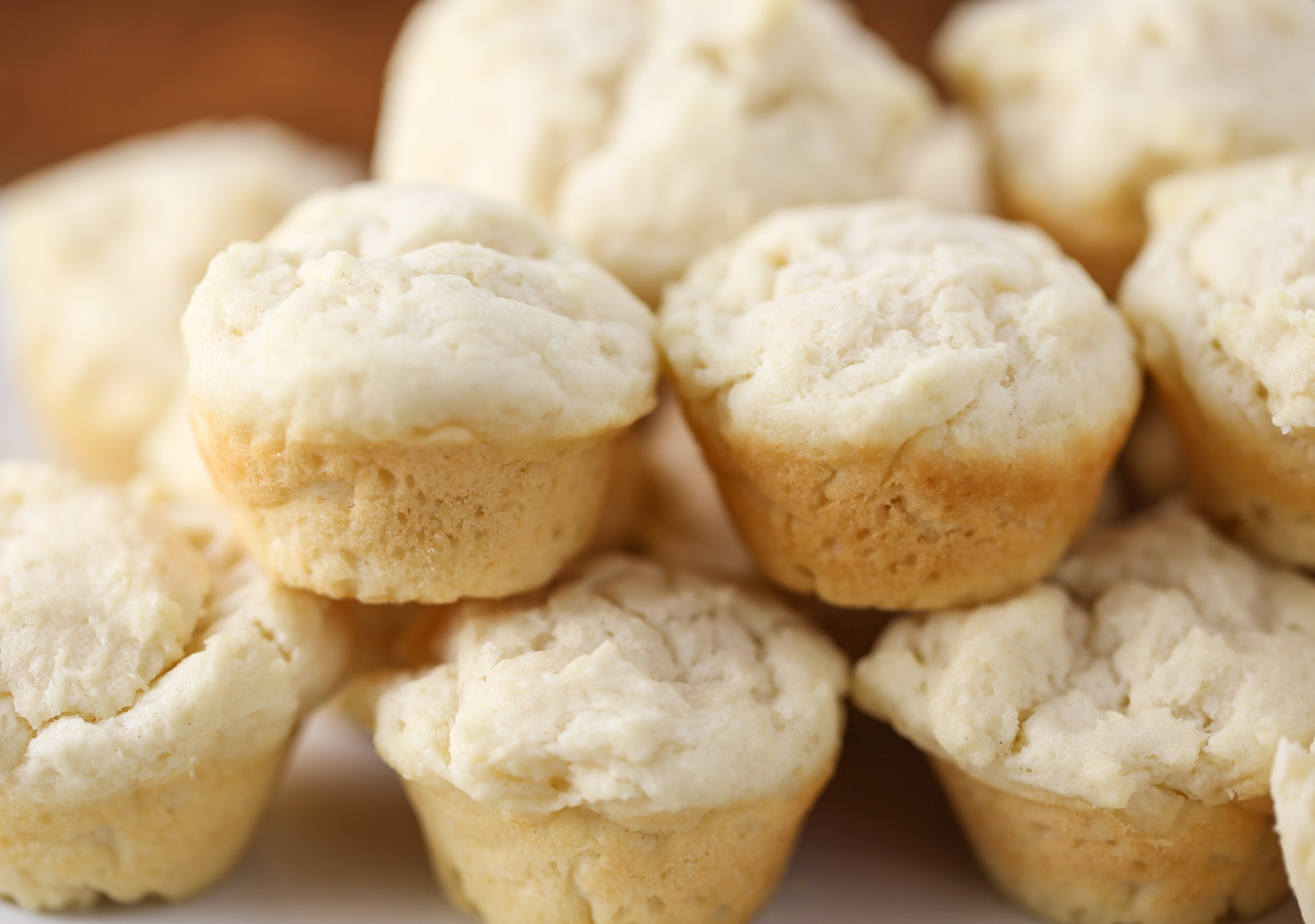 These Mini Sour Cream Muffins are a quick and delicious solution to add to your meal. Decadent, savory, and melt in your mouth muffins made with just three ingredients!
I am not sure where these little savory and moist muffins originated, but they are delicious and I have been making them for years.These sour cream muffins are rich, so making mini muffins are the perfect answer to not overpower your meal. One, two, or three will hit the spot.
Anytime you need a side of bread, these Mini Sour Cream Muffins are easy to put together and bake in about 10 minutes! A perfect choice for the quick weeknight meals!