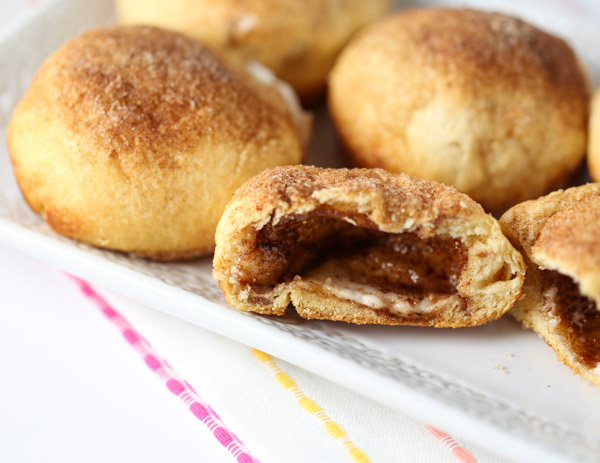 The Marshmallow Delights are deliciously filled sweet rolls that are simple to make. Some people make these around Easter and call them Empty Tomb Rolls. I make these rolls year round because they are just that good!
These Marshmallow Delights taste like an inside out cinnamon rolls. The sugary glaze is in the middle instead of on top.
When you make these, be sure to pinch all of the dough together and make sure there are no little openings. Otherwise, the marshmallow will ooze out. Another tip is to take these rolls out just as they turn golden brown.