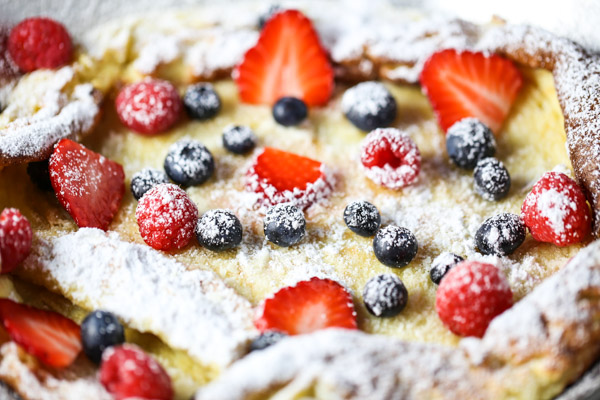 German Oven Pancakes aka Dutch Babies are a classic breakfast treat. They are easy to make and you will not have to stand over the skillet flipping pancakes making sure they don't burn. This breakfast is simple and fun to make!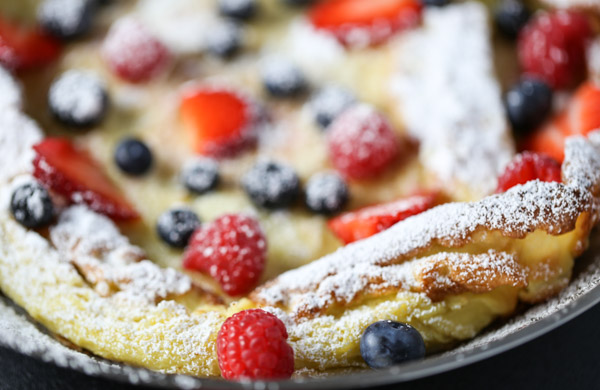 These German Oven Pancakes would make a great weekend breakfast for your family. If you are looking for some Easter breakfast options, these would be perfect. Just whisk the ingredients together, pour into the butter covered skillet and pop in the oven. No flipping required.
It is fun to see the pancake puff up in the oven. Once you take it out of the oven, the pancake falls flat.
I love sprinkling powdered sugar and fresh berries over the top. A drizzle of maple syrup certainly  wouldn't hurt! I have read that the traditional toppings for German Oven Pancakes were powdered sugar and freshly squeezed lemon juice. However you want to top this pancake goodness is all up to you!