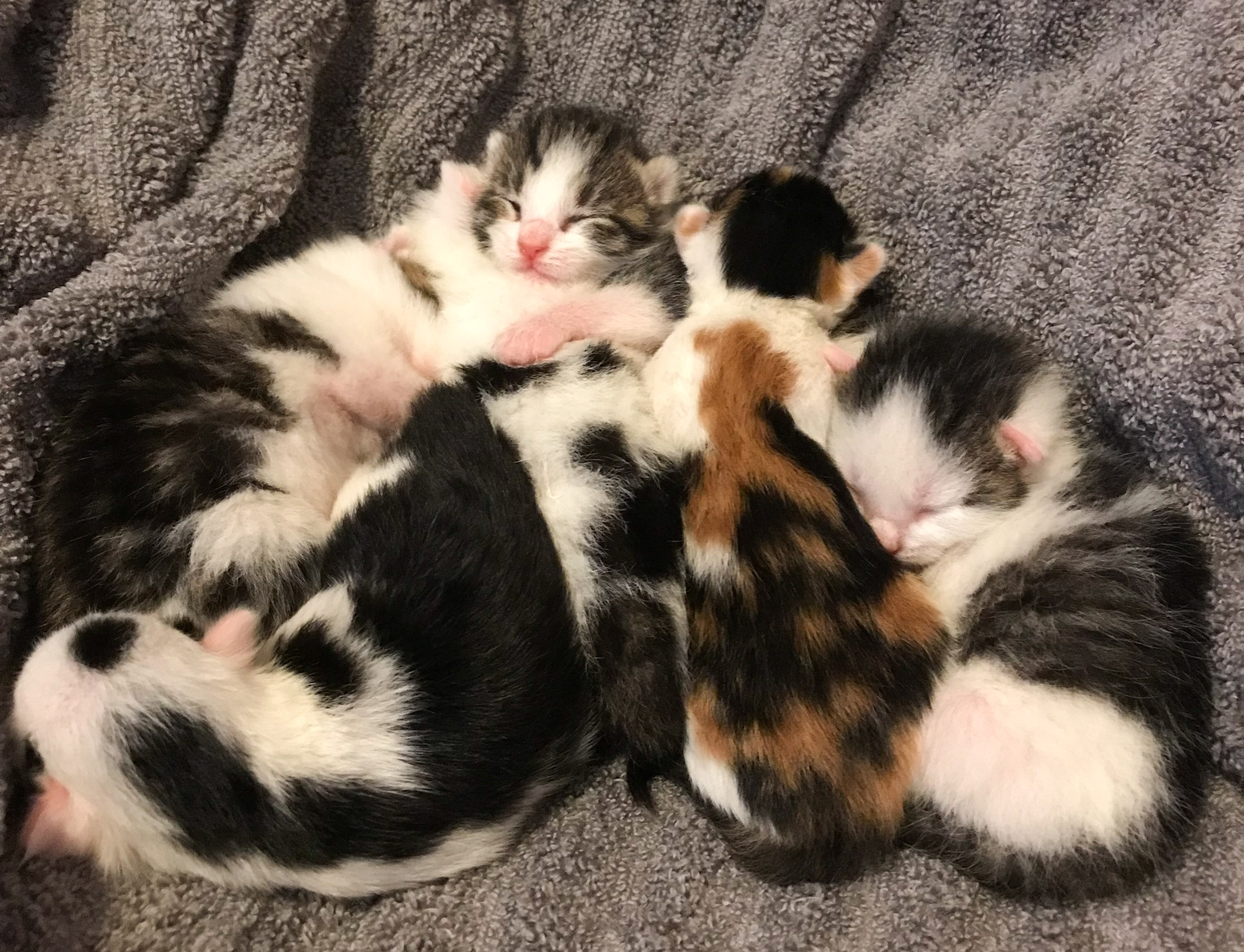 Sophie's kittens have arrived! All six of them! Not five, but SIX beautiful and healthy kittens! Sophie's last ultrasound showed a definite amount of five kittens, but there was a possibility of a sixth kitten. Needless to say, Sophie has been one busy momma!
Sophie was amazing during the delivery, and she has tended to her kittens with such love and care. He kittens are gaining weight each day.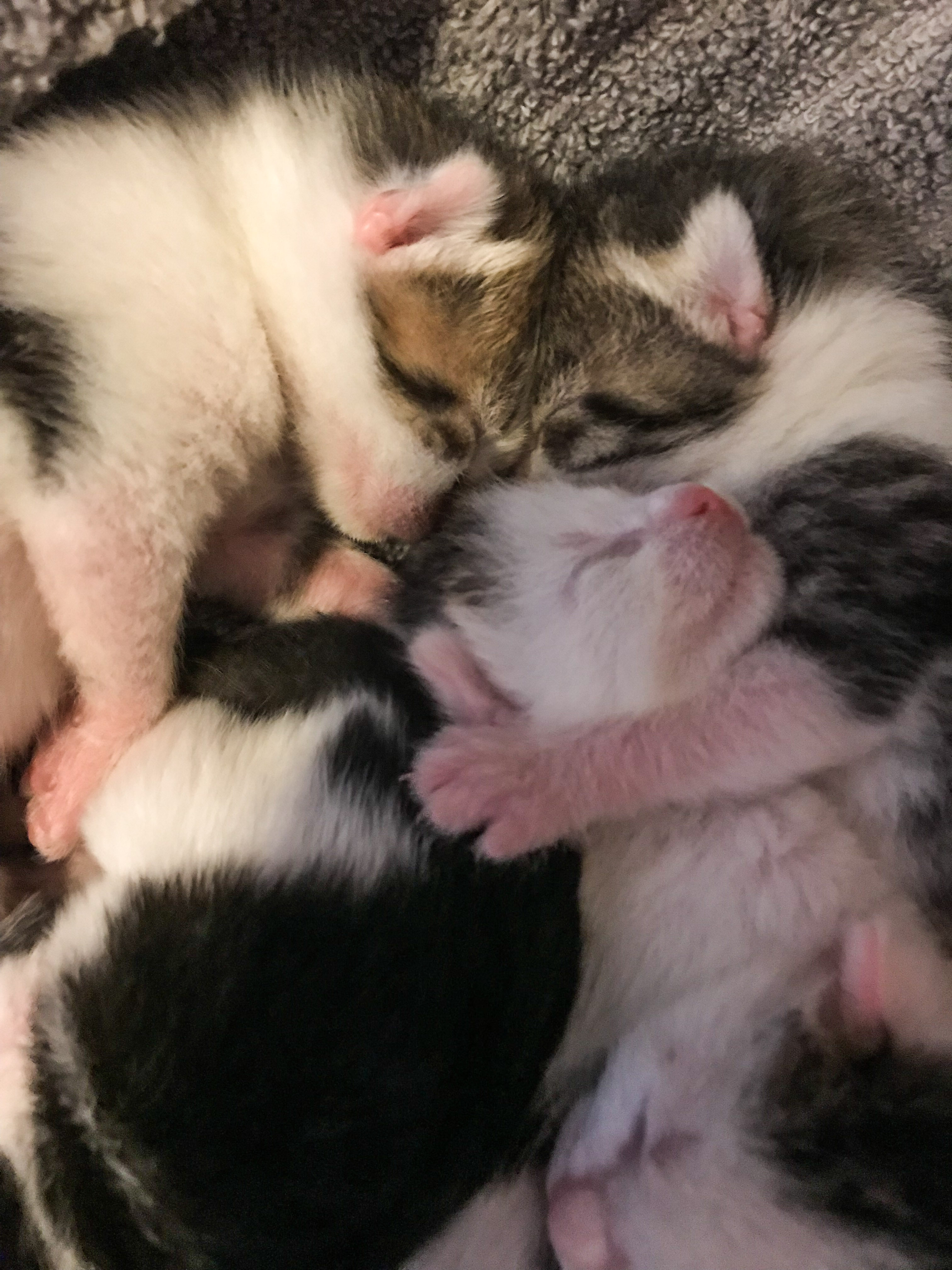 It has been so much fun to watch her kittens snuggle and sleep. As they continue to grow, I will share each step along the way.
Congratulations Sophie!!
Thank you to MomaKat Rescue for taking Sophie in along with her sweet kittens!