These twice baked potatoes are amped up with the delicious combination of broccoli and cheese! Potatoes baked up twice with ranch dressing, cheese, broccoli, and more cheese!
Twice Baked Broccoli & Cheese Potatoes take the average potato into a side dish that might just get more attention than the main dish! My husband enjoyed these with a grilled steak. I enjoyed them as the main dish!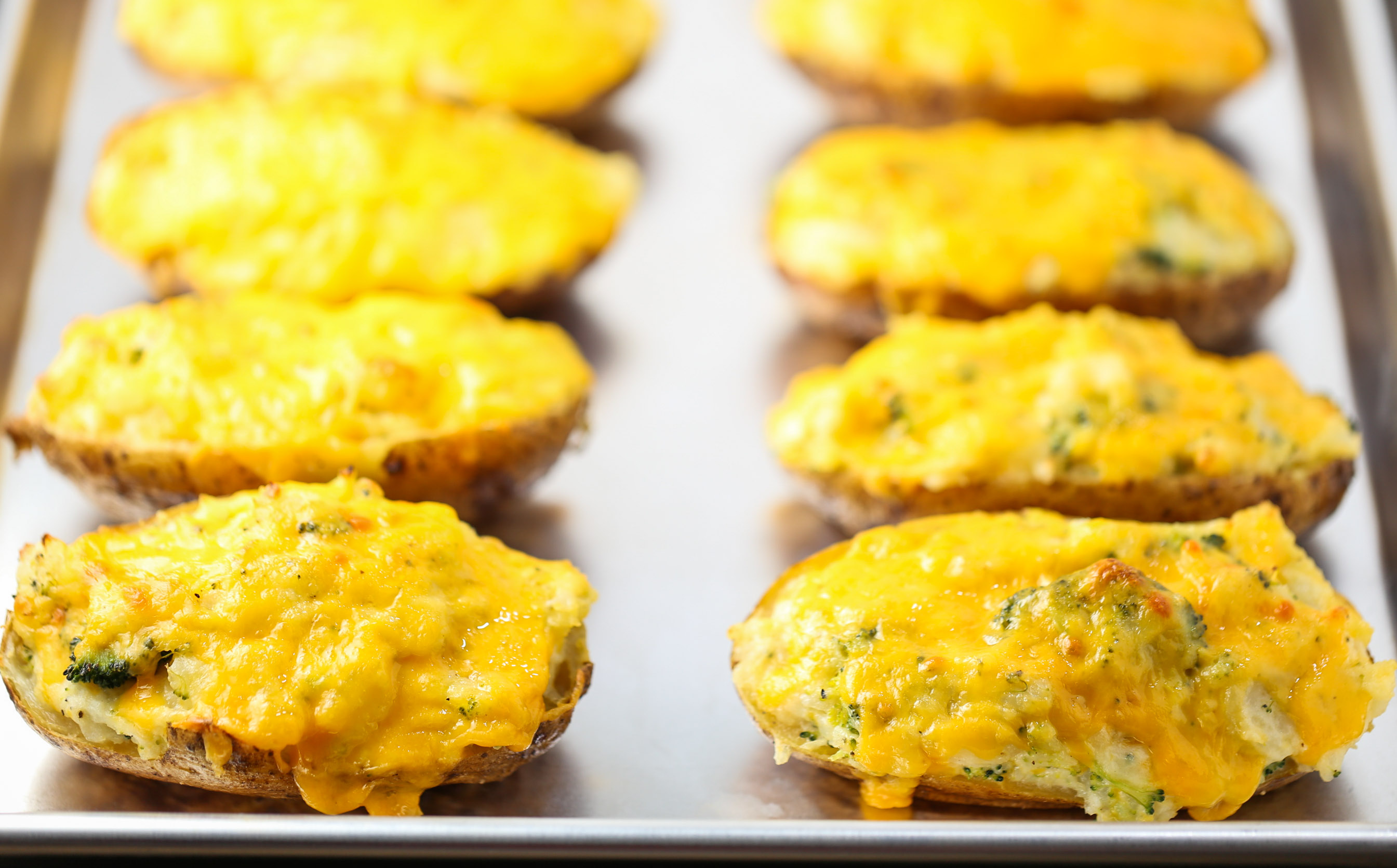 These potatoes take a little advance prep time since they need to be baked first and cooled down enough to handle. However, afterwards these cheesy and flavorful potatoes come together faily quickly!