For the past few weeks, I have had the pleasure of fostering six beautiful kittens. They arrived scared and timid, for they had only known an unsafe and dangerous environment. After a few weeks, they have been able to be the playful and cuddly kittens that they were always meant to be. These precious kittens are around 5 to 6 months old and came from the same place as the kittens in Feline Friday #4. By the way, all four of the kittens from Feline Friday #4 have been adopted!!
All of these kittens were rescued by Saving Grace Animal Rescue and are available for adoption through MomaKat Rescue! Now, let's meet these beautiful and precious kittens, some of which I noted have already found their forever families!
Tyson
ADOPTED!!
Tyson is one of the most playful and energetic kittens out of the group! He is a sweetie and once playtime is over, he is ready to cuddle. Tyson will keep his new mom laughing and so loved! I know Tyson will get so much love and TLC from his mom!
Congratulations, Troy!!
Tiffany
Tiffany is a sweetheart! She has a wonderful combination of independence and cuddling! I never get tired of petting her sleek and shiny hair, and Tiffany soaks in all of the attention! She needs a little patience to build trust, but once that trust is there, Tiffany will be loyal and completely loveable towards her family!
Tabatha
Tabatha is the pint-size princess! She is a sweet and adorable tabby kitten. She loves to give hugs, literally! She is not the type of kitten to sit in the corner. She loves attention, and she gives so much love in return! She will always keep her family in cuddle close range!
Theodore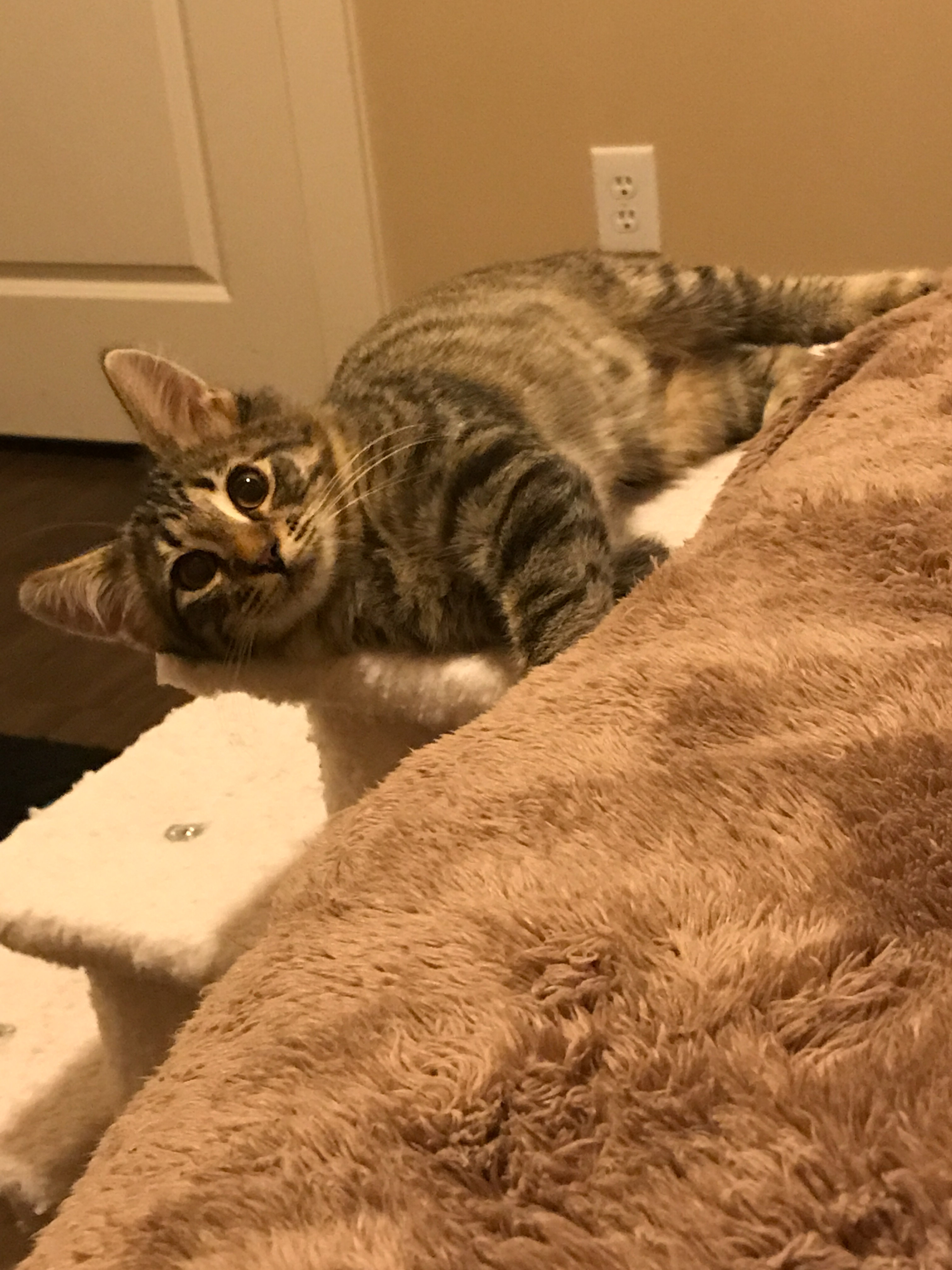 Sweet Theodore was the timidest kitten in the group. After he adpated to the new environment and trusted me, he has shown his playful and oh so sweet nature! His sister Tabatha gave him so much encouragement to come out his shell. I am so happy to have helped Theodore trust people again. He will give a family so much unconditional love; he just needs patience and love in return!
Truman
ADOPTED!!
I called Truman a purring machine. He is a happy kitten, friendly, and the best cuddle kitten you could ask for! He kept me smiling and laughing everyday! He will make his family so happy and loved!
Congratulations Truman!!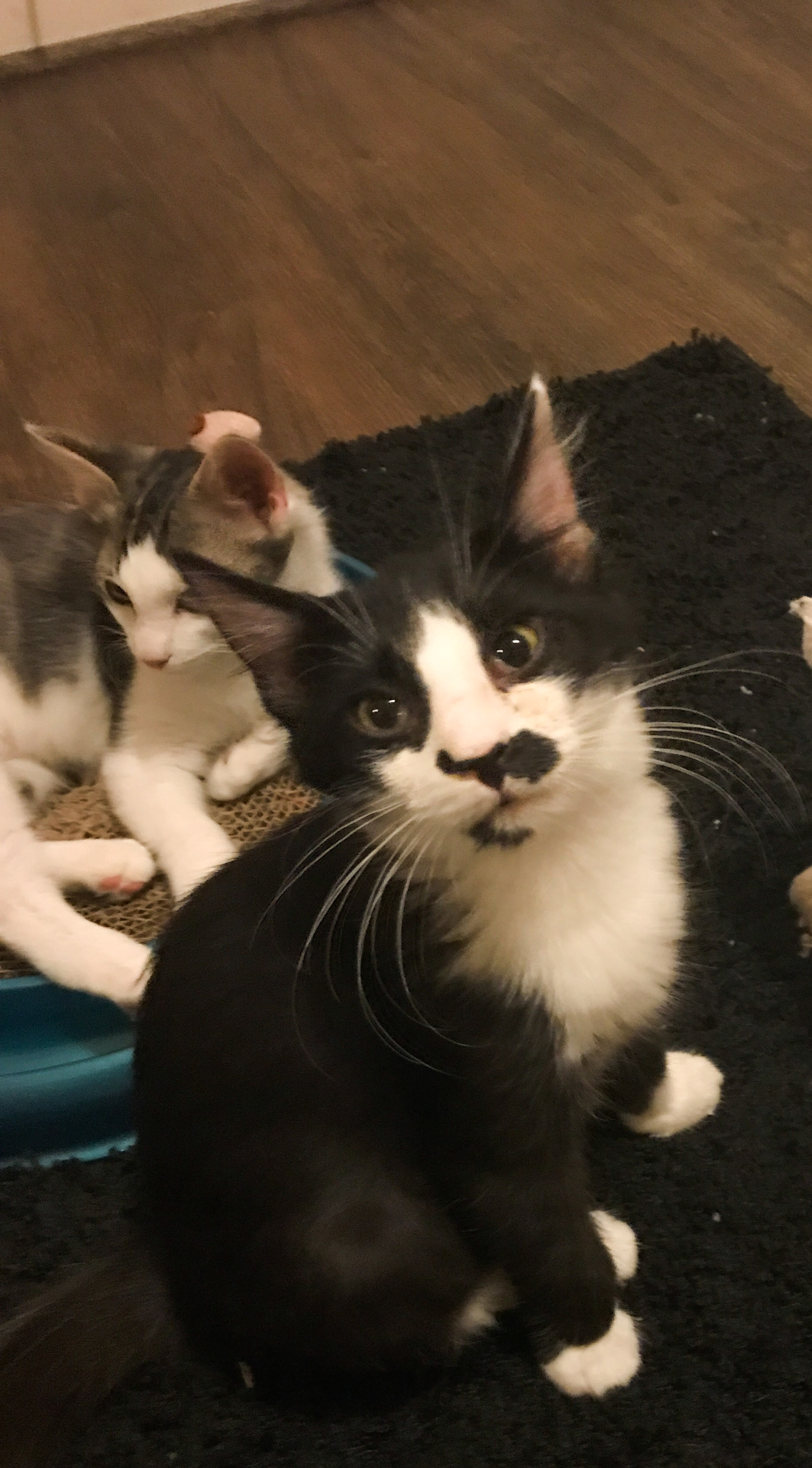 Troy
ADOPTED!!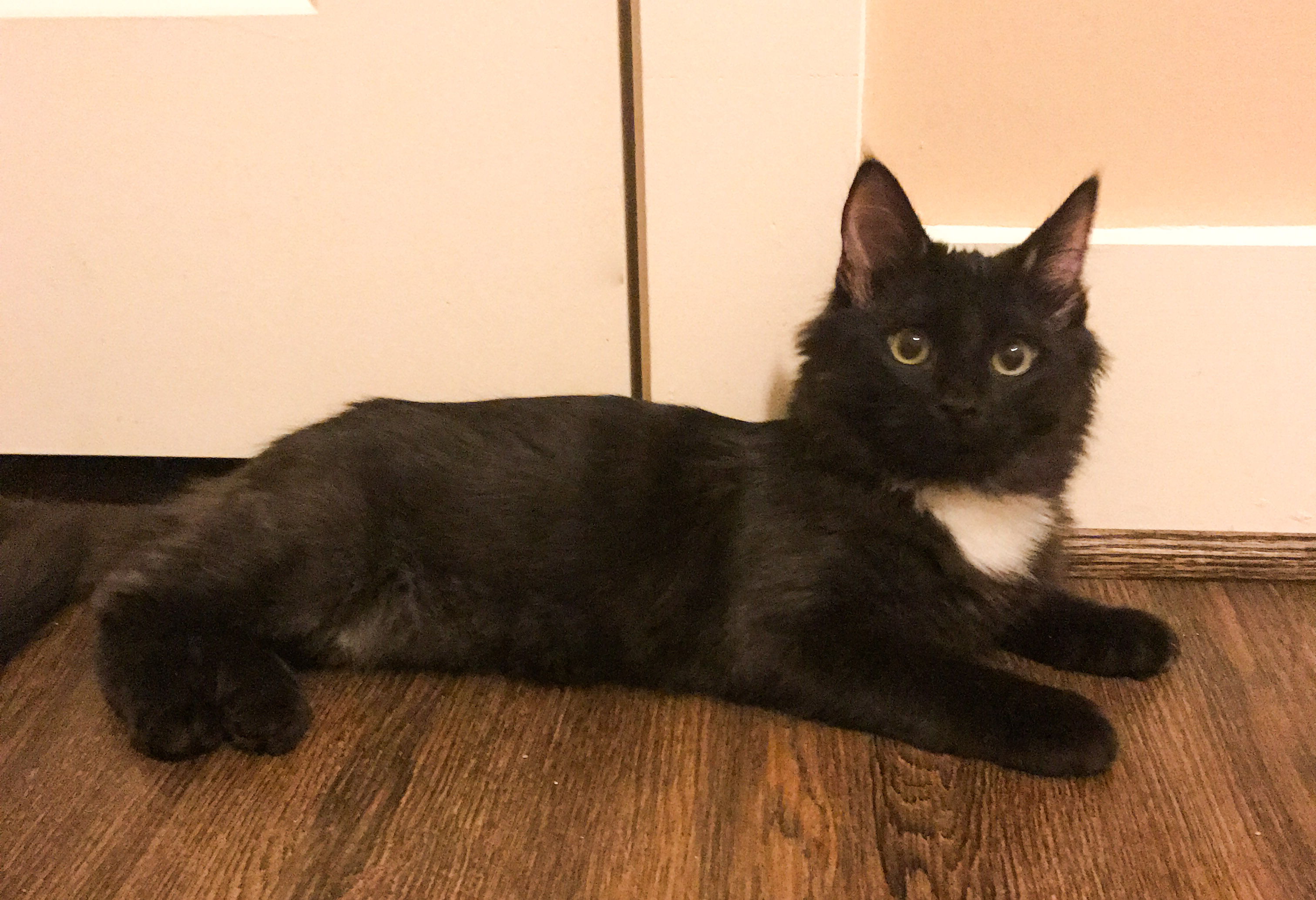 Troy is cool as a cucumber. He is a brave and smart kitten that adapts to new environments quickly! He was the first kitten of the group that introduced himself to me. He will have such a wonderful life with his new family and his big ginger cat sister!
Congratulations Troy!!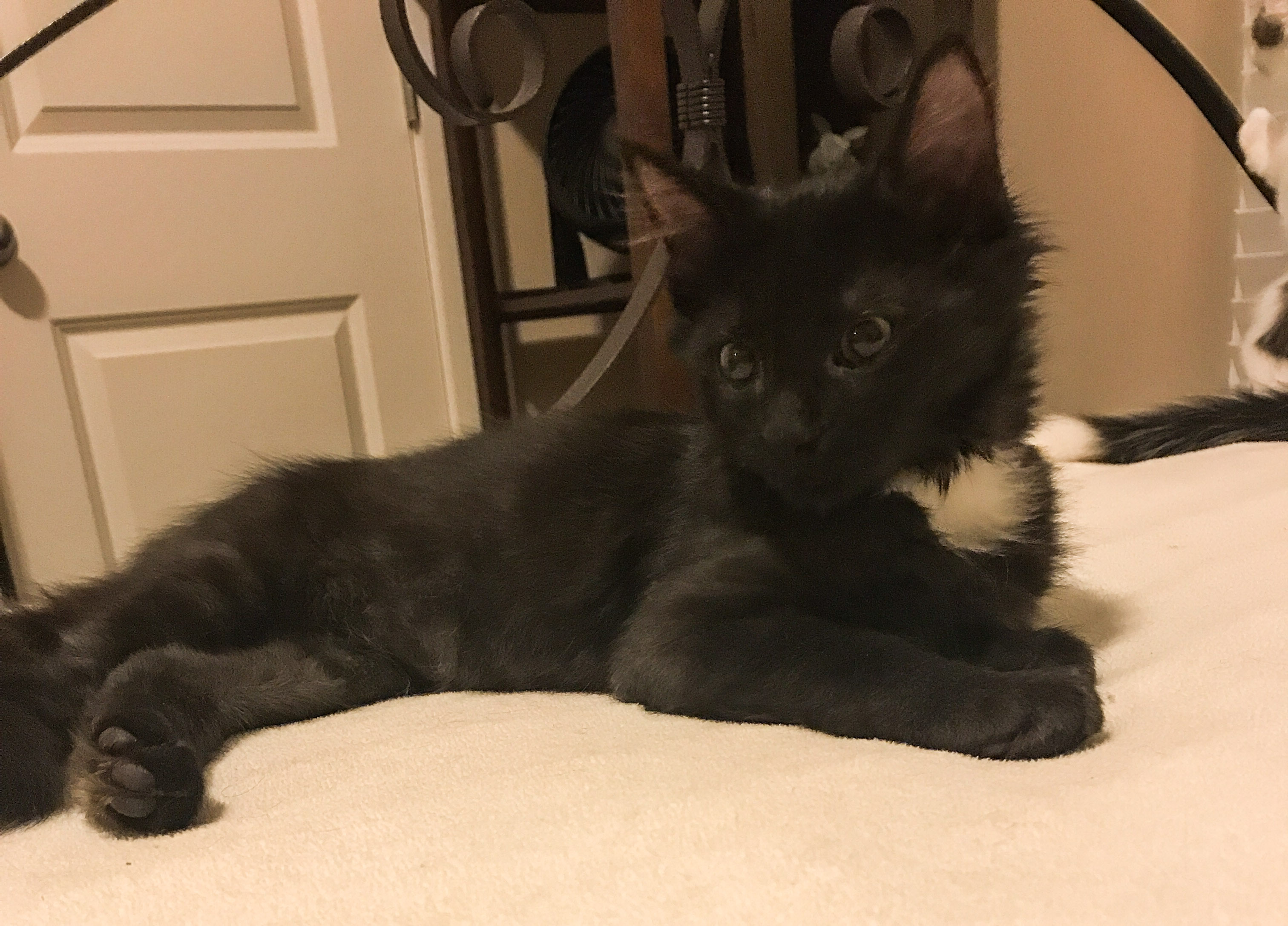 If you are interested in adopting any of these precious kittens, feel free to contact MomaKat Rescue.