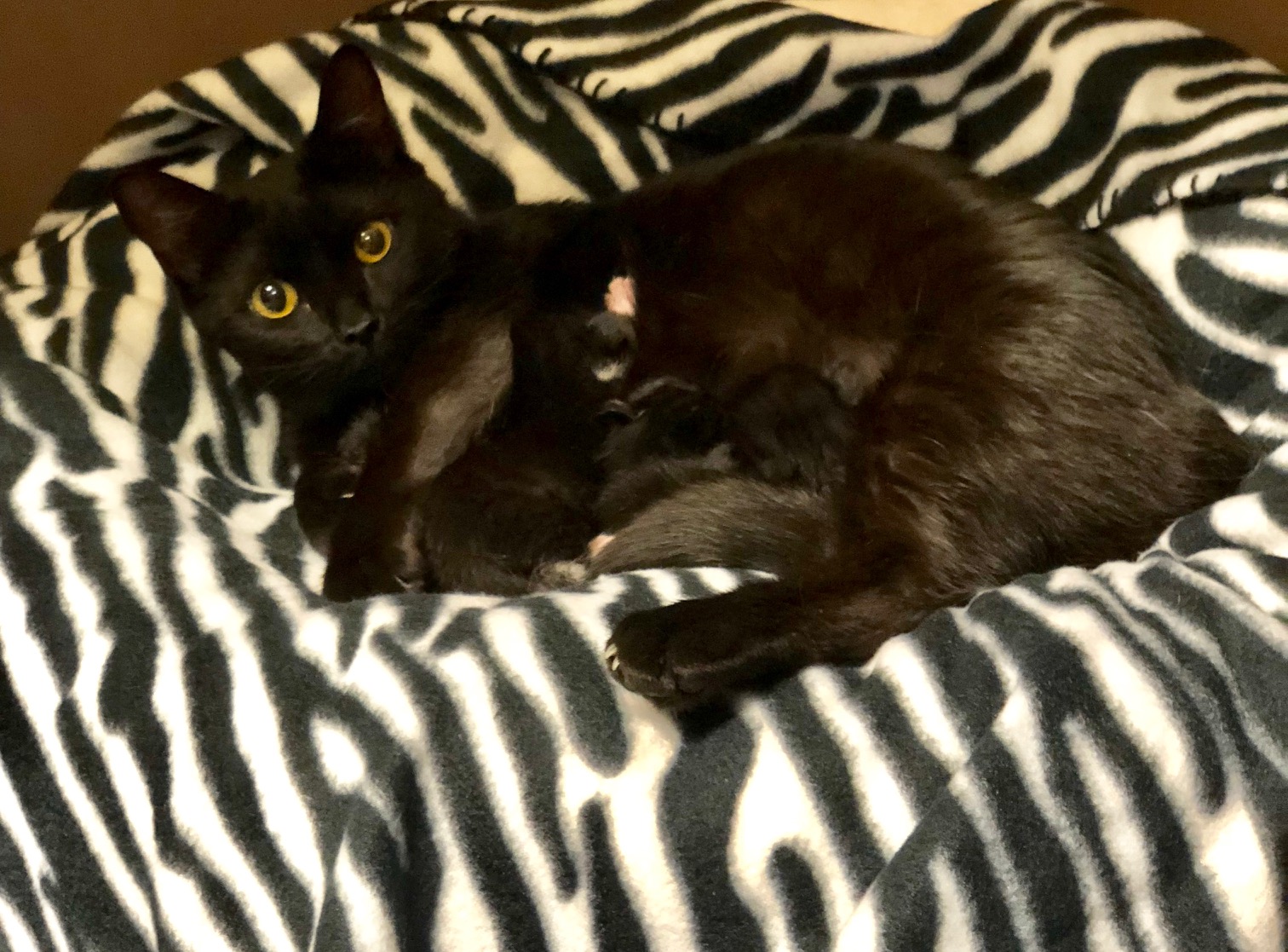 I am excited to announce Ebony and her babies are now a family of 4!
Ebony delivered her 3 precious babies this past Sunday into the early hours of Monday! I was honored to be with her through the entire delivery! Ebony is a young cat (approximately 5 months old), but she instantly became the nurturing mother we all knew she would be.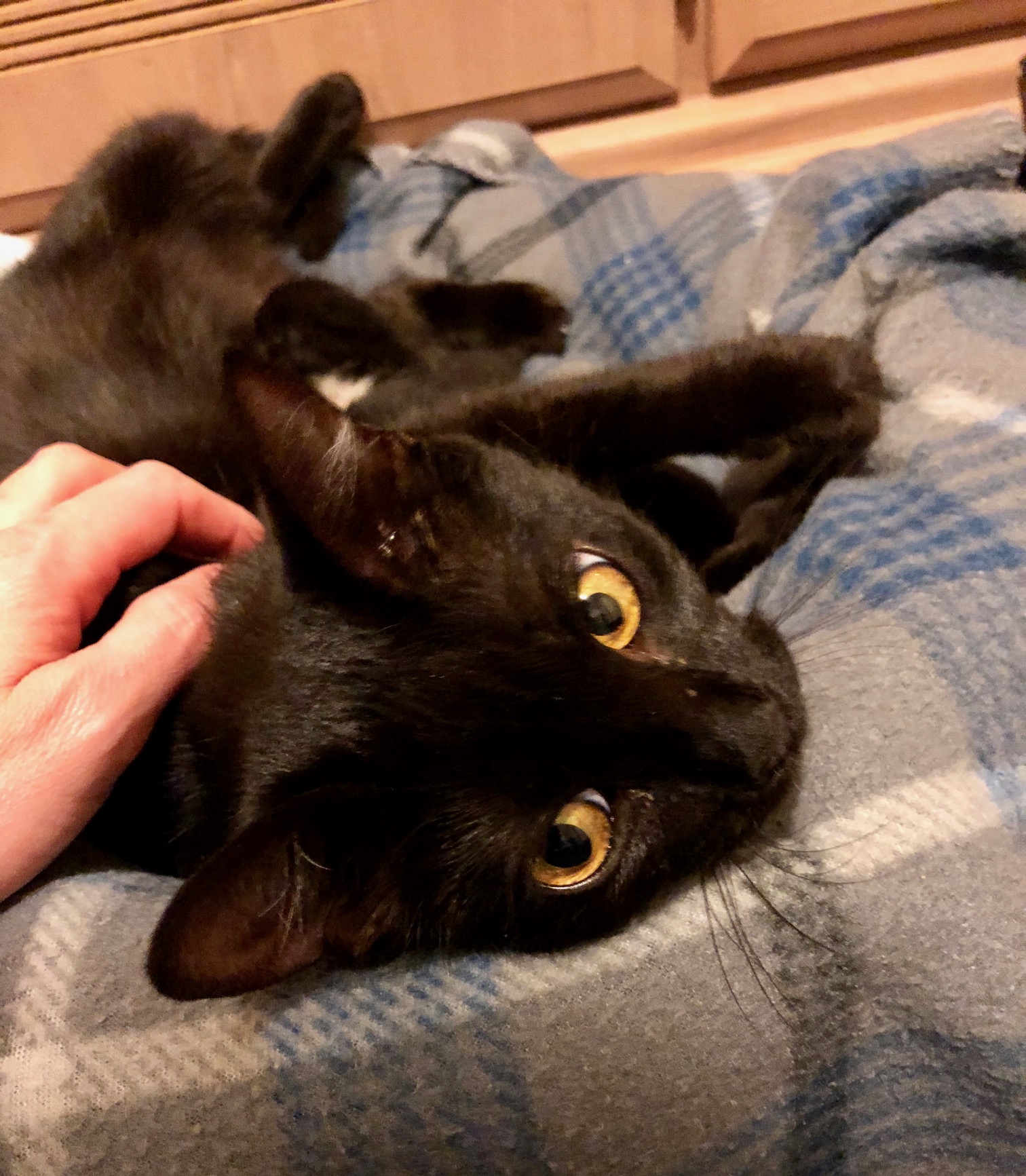 Ebony had 2 ultrasounds before her delivery which both indicated she had 5 maybe 6 kittens. So, when Ebony stopped at 3 kittens, we were naturally concerned. I took Ebony and her 3 newborn kittens to the vet to discover that Ebony had only been carrying 3 precious kittens the entire time! Apparently, this can be a common situation with ultrasounds & x-rays due to overlapping or a mirroring effect. Either way, we were all relieved that Ebony and her kittens were healthy!
I am happy to report that momma is doing well and all 3 babies are eating plenty and gaining weight! Ebony absolutely loves her babies and is in complete bliss being a mom! Congratulations Ebony!!
Thank you to MomaKat Rescue and Riverview Animal Clinic for taking wonderful care of Ebony and her babies!