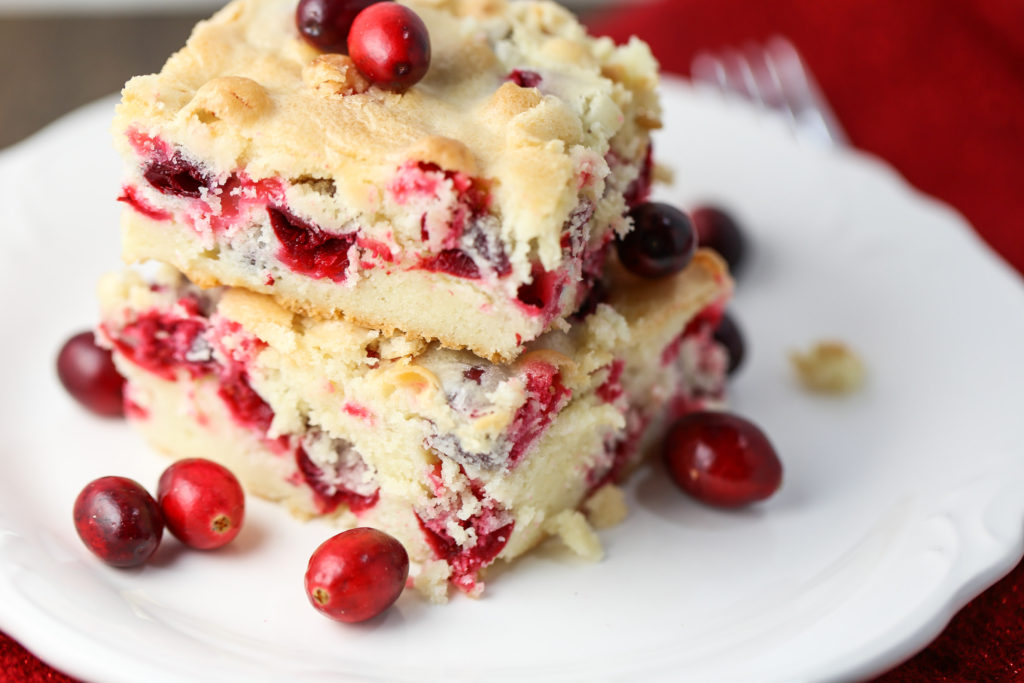 Cranberry Cake is a simple yet scrumptious cake to serve for Christmas or anytime you can get your hands on fresh cranberries! This cake is a dense and rich cake balanced out with bright and tart cranberries!
The key to this cake is to beat the eggs and sugar as directed. I don't have a stand mixer. My mixer is the hand held mixer, so I mixed the eggs and sugar for 7 long minutes. However, this step is well worth it. If you have a stand mixer, I applaud you!
I also recommend using fresh cranberries in this cake. If you only have access to frozen cranberries, be sure to thaw the cranberries before mixing them into the cake mix. Adding frozen cranberries straight from the freezer will effect the baking time due to the batter homecoming too cold.
As for the sweetness of this cake, well it is sweet! But, it is the perfect balance for the tart cranberries. When I first made this Cranberry Cake, I was tempted to add a glaze over the cake slices, but this cake does not need a glaze or any type of icing. The top crystallizes and has a sugary crunch.
I hope you get a chance to make this delicious Cranberry Cake while fresh cranberries are still in season! Enjoy!