Congo Bars are blondies taken up a delicious notch. The base of blondie with chocolate chips, white chocolate chips and toasted coconut!!! Delicious cookie bar, chocolate and coconut goodness!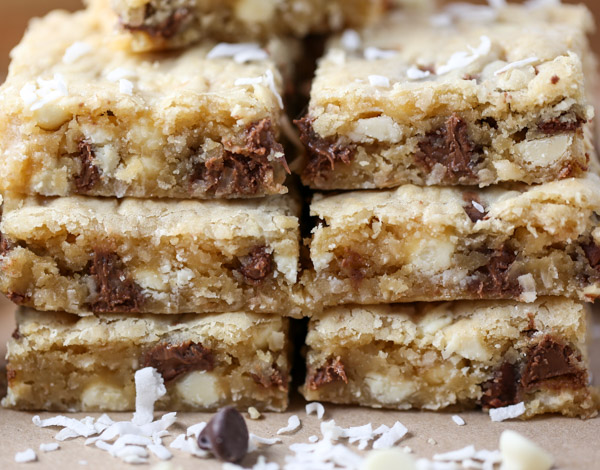 I found the recipe in The America's Test Kitchen New Family Cookbook. Their blondies recipe looked absolutely delicious. But when I turned to the next page and read that adding toasted coconut made the blondies into Congo Bars, I was sold!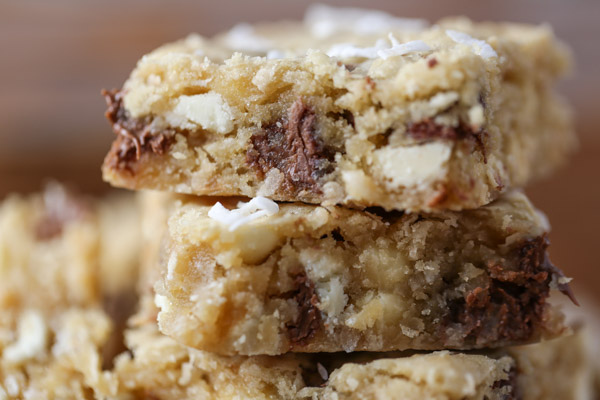 When it comes to cookies and bars, I am the"no nuts" type of person. The traditional recipe calls of chopped pecans or walnuts. If you want to make the nuts even tastier, toast them before adding them to the batter. I, however, did not add the nuts in these Congo Bars.
The one step to absolutely not skip is to toast the coconut! It truly makes all the difference, and it only takes 5 minutes. Just be sure to use unsweetened shredded coconut not sweetened. Sweetened coconut will make these already sweet bars way too sweet. You can find unsweetened shredded coconut in the bulk bins, baking isle or in the freezer section.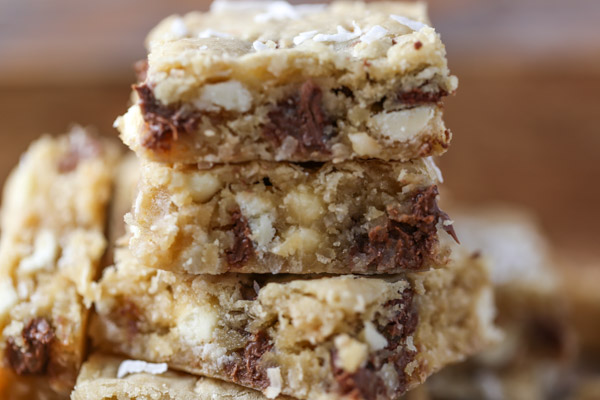 So, if you like blondies and coconut and chocolate, these Congo Bars are going to be the perfect sweet treat for you!