We are huge fans of hummus in our house. Put hummus in a wrap, serve it with pita chips, veggies, you name it! Often times, I will pick up a tub of hummus from the store. However, if I have the time, I love to make hummus at home. It never fails that we are going to flavor it up with different ingredients. This Chipotle Hummus is one of our smoky and spicy favorites!
Last week I shared my Roasted Garlic Hummus recipe which is a favorite go-to in our house. But, if we want to kick it up a few notches, we go for this Chipotle Hummus!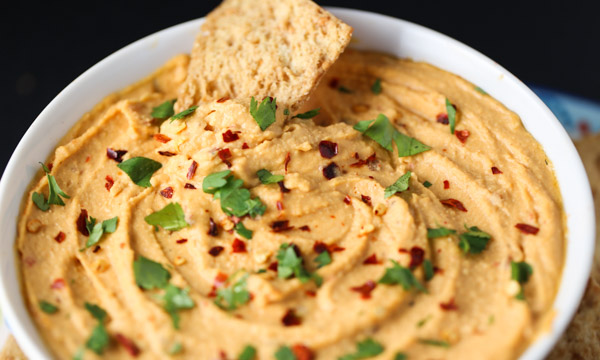 Chipotle peppers give such a great smoky and spicy flavor in hummus. You can control the heat by using only one chipotle pepper. We wanted a little more heat, so our Chipotle Hummus uses two peppers. However, if you dare, you can add more chipotle peppers. Just remember, you can always add more heat, but you cannot take it out.