These little Chocolate Chip Tea Cookies are a special treat! Not only are they easy to make, they take a short amount of time to come together. Cookies are a year-round tradition for me, but during this time of year, it is nice to have the cookie trays filled with sweet and delicious treats such as these little cookies!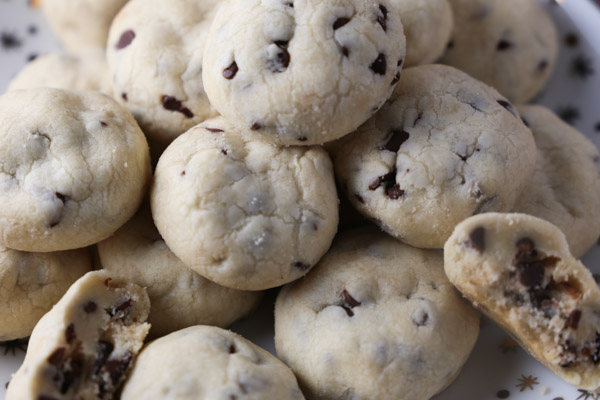 Not only would these cookies make a nice addition to an assorted cookie tray, they are nice to enjoy with an afternoon coffee or tea. Hence, the name Chocolate Chip Tea Cookies. 🙂
Another bonus! They are little, so you can enjoy more of these cookies at a time. Or if they are on a cookie tray, they leave room to try the other cookies too.
However you want to try these cookies, they will put that chocolate chip cookie smile on your face!