This Chocolate Chip Cookie Pie is a great reason to have a huge cookie baked into a pie shell. A sweet brown sugar and butter chocolate chip cookie batter baked into pie perfection!
This pie is very sweet and dense, so I recommend serving small slices. By the time you add a nice scoop of vanilla ice cream, you will have the perfect dessert that pleases all pie lovers and cookie lovers alike.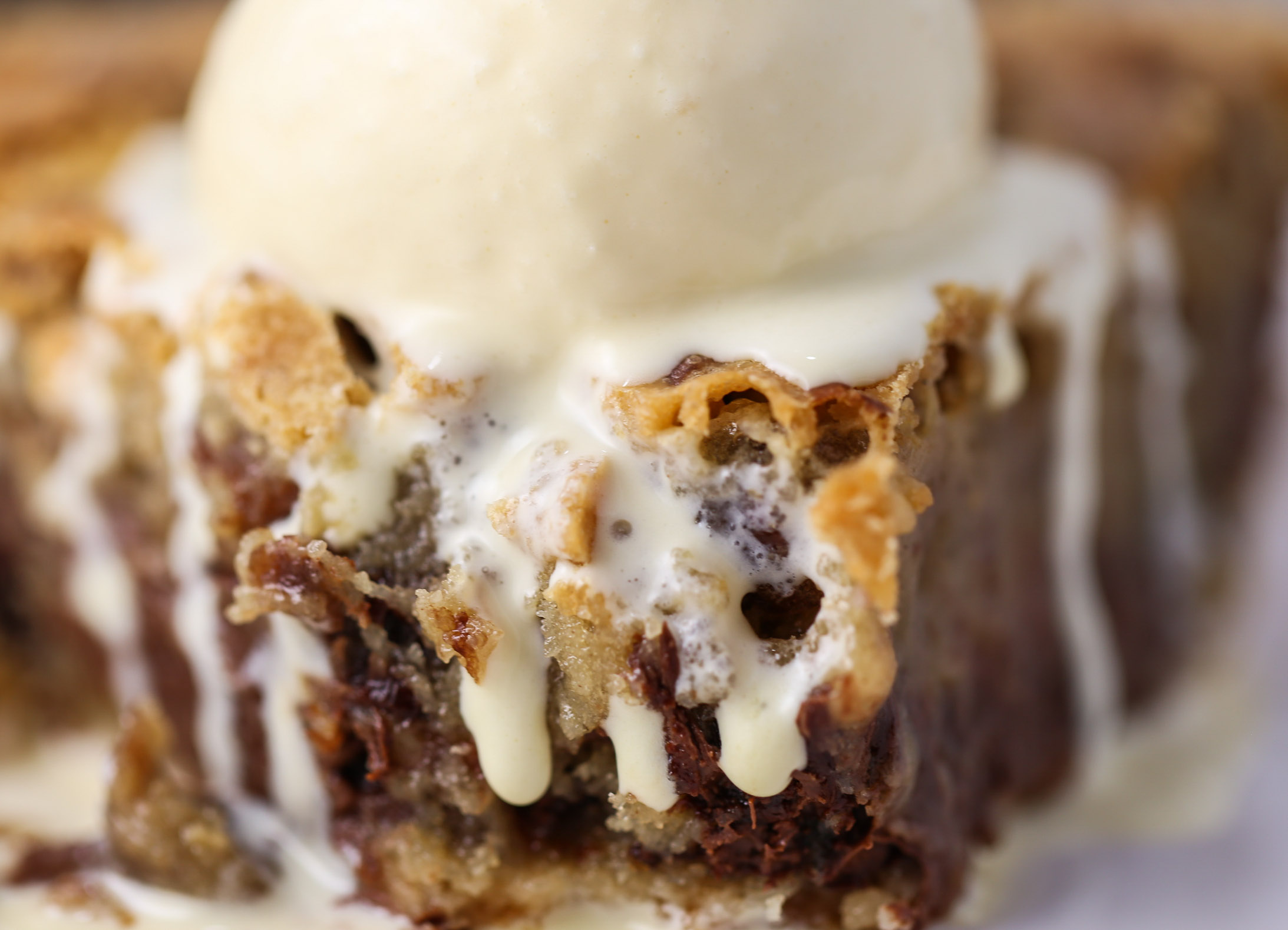 This pie is best served warm. Once you add a generous scoop of vanilla ice cream on top and the ice cream starts to melt into the pie, it makes for the perfect bite!