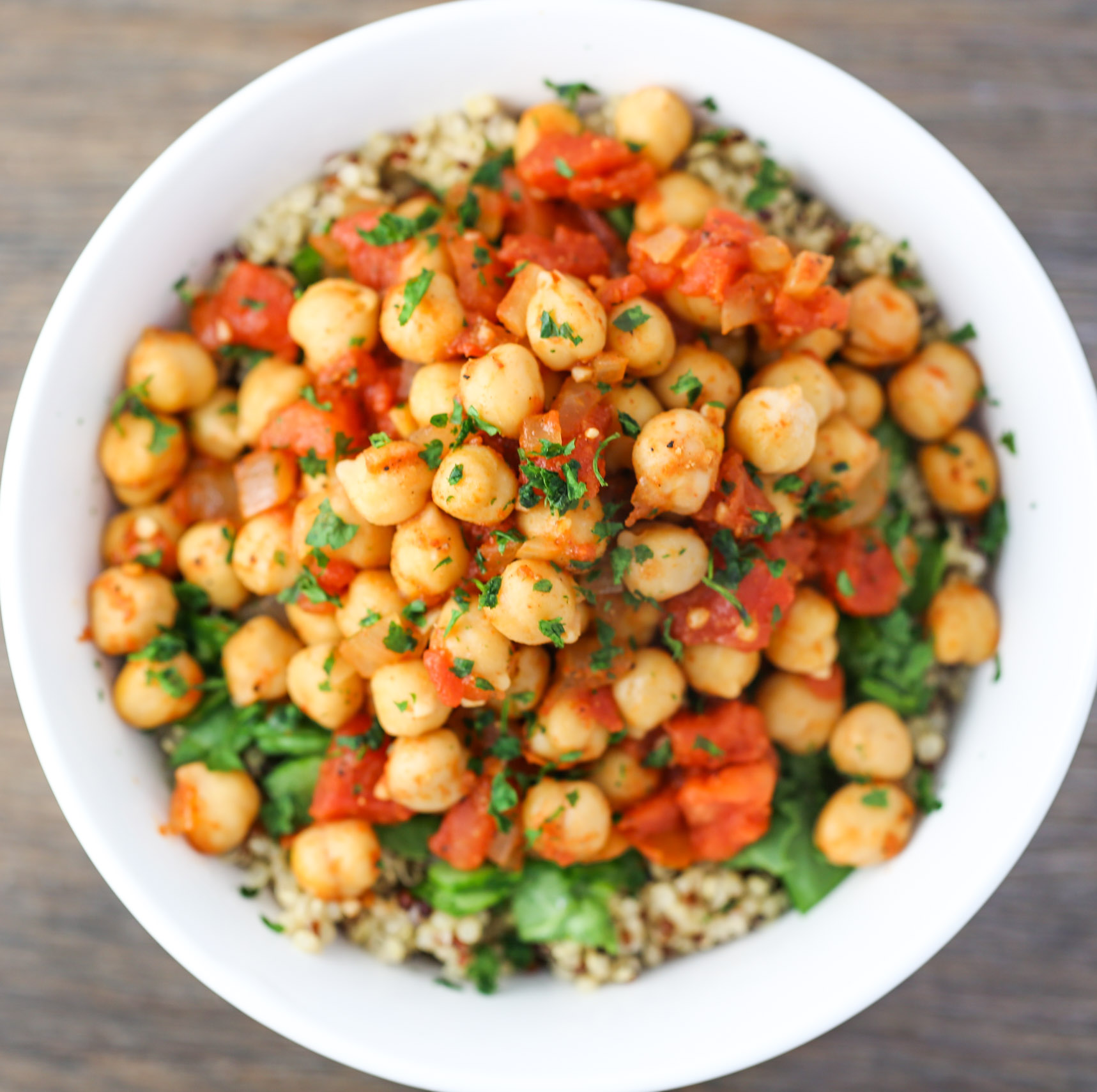 These Quinoa and Chickpea Bowls are quick to make and full of nutritious and delicious ingredients! Great for a healthy weeknight meal!
For the two of us at home, this recipe makes for great leftovers. It yields a low of quinoa and plenty of chickpea mix. So, this recipe is a tried and true delicious leftover meal!
The cook time and fast since the chickpea mixture cook at the same time of the quinoa. The freshly chopped baby spinach layer in between the quinoa and chickpea mixture is a delicious and bright addition to the dish!