Caramel Apple Crumble Pie! The name alone is delicious. This is not your average apple pie. Yes you get apples in this pie, but you get even more than just apples. A sugar and butter combination that makes the decadent caramel. Oats and flour give this pie an amazing texture. Lets not forget the fall spices such as  cinnamon, nutmeg, cloves and allspice. Yum!!!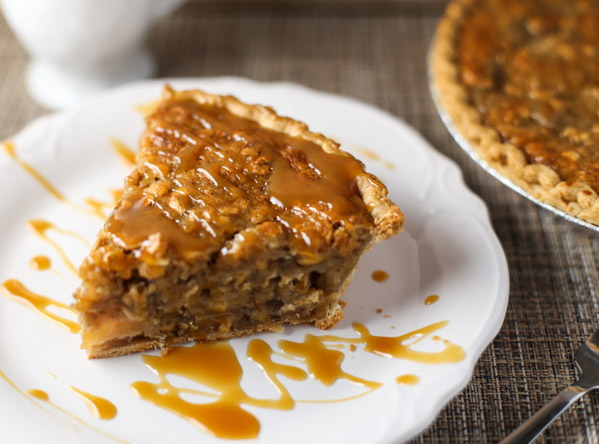 What I especially love about the particular pie is not only how delicious it is, but that it is one of the easiest pies to make. One bowl. Pre-made pie crust. You do not even have to peel apples. Just grab your favorite can of apple pie filling.
If you have 5 minutes to stir the ingredient together, you will not be disappointed in this sweet and dense Caramel Apple Crumble Pie. Feel free to add some vanilla ice cream or whipped cream to make this pie event more of a decadent dessert!