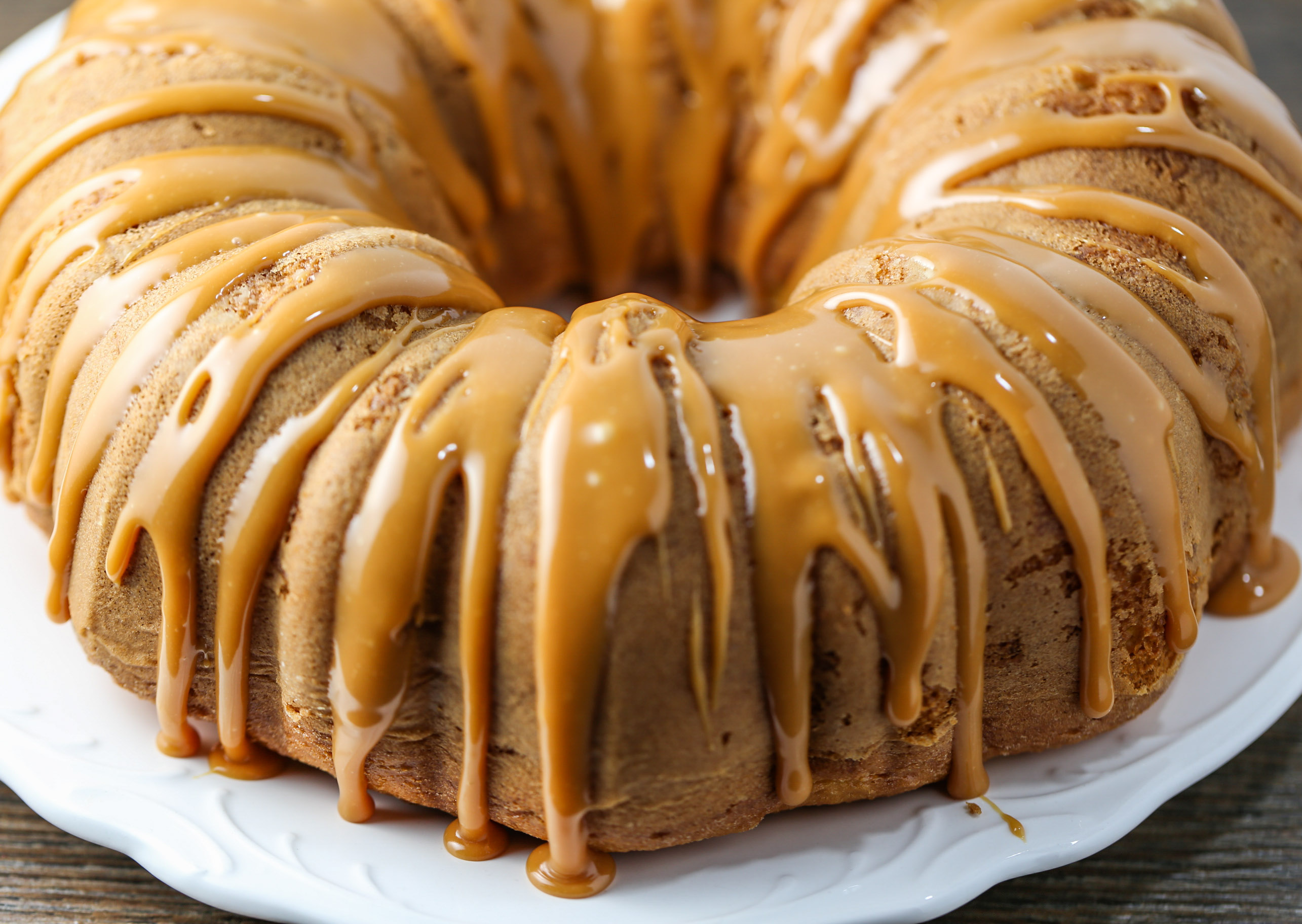 This Caramel Apple Bundt Cake speaks fall! A moist cake filled with fresh apples and drizzled with sweet caramel glaze!
This Caramel Apple Bundt Cake is simple to make by using a boxed cake mix, and the vanilla pudding mix makes the cake super moist. Granny Smith apples bake perfectly in this cake, but you can always substitute the apples of your choice.
I highly recommend picking up the caramel bits in the baking aisle so you don't have to spend time unwrapping every single caramel.  If you cannot find the caramel bits, the caramel glaze is absolutely worth taking the time to unwrap the caramels!