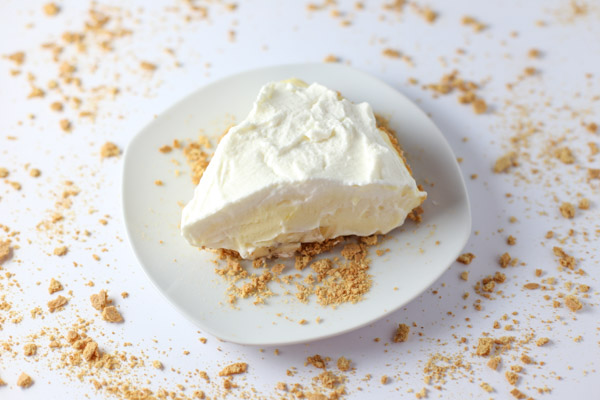 Bananalicious! That is how I would describe this dessert. This pie comes together quickly, but you have to give it a few hours of patience in the refrigerator to let the bananas do their magic. I promise, it is worth the wait! Bananas, sweetened condensed milk, cream over a buttery sweet graham cracker crust and sweetened whipped cream on top! You have probably figured out by now that this pie is sweet! Light but decadent is how I like to describe it. This pie will definitely satisfy your sweet tooth.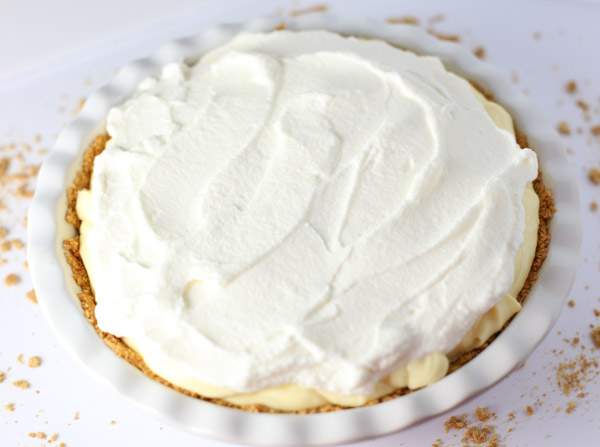 I found this delicious recipe over at The Girl Who Ate Everything. Her recipes never disappoint!
Fair warning. My husband and I typically finish off this entire pie between the two of us within a couple of days.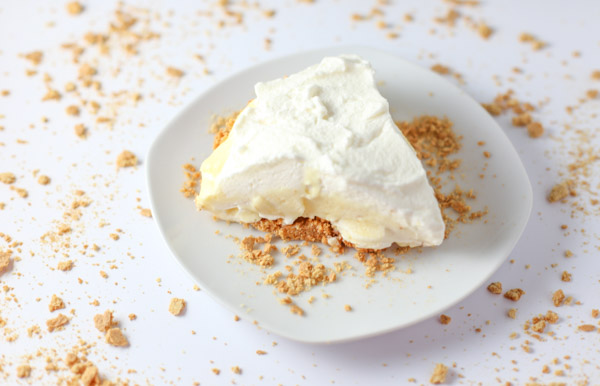 Now enjoy with a party of 2, 8 or even just 1. I won't tell!